Rieke Scholars
Rieke Scholars are students who advocate for diversity, social justice, and sustainability within their communities in partnership with the dCenter, Center for Gender Equity, International Student Services, and Campus Ministry.  Students who are accepted  into the Rieke Scholarship program have an interest in participating in a community of learners committed to individual professional development, group collaborations, and influencing systems for social change.  The Rieke Leadership Award was established in 1988 by President William O. Rieke to reaffirm the university's commitment to inclusiveness and diversity. Recipients of the award are individuals of any ethnic background who demonstrate their leadership in promoting racial and ethnic diversity at Pacific Lutheran University and beyond.
Explore their sense of self-awareness through reflection on one's identity and values, development of an authentic leadership identity, examination of personal commitments to DJS.

Practice skills for collaborative leadership through reflection of the collective process required to enact positive social change, engagement in collaborative partnerships working towards a common purpose, and dialogue across differences for perspective taking.

Engage with the community through taking ownership of membership in our multiple communities, examination of the interdependence of diversity, justice, and sustainability in relationship, and practice active participation with The Diversity Center values and programs.

Commit to student success through developing a personal definition of student success, goals, and developing connections with peers, faculty, and staff.
dCenter
dCenter Rieke Scholars 
dCenter Rieke Scholars will volunteer weekly in PLU's Diversity Center.  There is an expected time commitment of three hours per week for the academic year towards the Rieke Scholar role.  One hour is volunteering in the dCenter assisting Diversity Center staff with projects and programs.  The other two hours are participating in DJS events on campus in the greater community.  Through involvement in the Diversity Center, Scholars will enrich the fabric of university while increasing their own leadership skills.  New and Continuing PLU students are invited to apply to be dCenter Rieke Scholars.
Apply on the "Rieke Scholar Application" and select a Rieke Scholar type for supplemental questions
Contact: Nicole Juliano juliannh@plu.edu
Advocates
dCenter, The CAVE, Community Garden Advocates
Diversity Center Advocates work as a team to develop opportunities on campus for critical reflection, perspective taking, community, and care.  Advocates design and implement programs, engage our communities in multiple perspectives, and serve as an advocate for themself, community, and the environment.  Click to learn more about each position:
dCenter dAdvocate, 10 hrs /week, 3 positions
CAVE dAdvocate, 10hrs/week, 1 position 
CAVE Community Advocate, 5hrs/week, 5 positions
Community Garden dAdvocate, 10hrs/week, 2 position
Apply on the "Advocate Application"
International Peer Advisor
International Peer Advisors (IPA) assist in the development and implementation of International Student Orientation (ISO). IPAs also develop and implement separate activities for international students beyond orientation and promote increased participation in existing on-campus programs among international students. During the semester, each IPA will plan at least one on-campus or off-campus activity and invite new students to participate. Each IPA will collaborate with International Student Services Interns, Diversity Advocates and other student leaders to facilitate activities. Overall, IPAs are expected to be a role model for new students and facilitate a positive transition process to PLU.  IPA applicants must be continuing students.
View the full IPA position description.
Apply on the " Rieke Scholar Application" and select "Current Student – IPA" for supplemental questions.
Contact: Heather Jacobson, Coordinator of International Student Services, hjacobson@plu.edu, x7122
Interfaith Advocates 
This position is open to all students, including both those of a particular faith tradition and those who do not identify with any religious tradition.
Interfaith work is a key part of our vocation at  PLU, a university defined by the tradition of Lutheran Higher Education, which values learning in community, multiple perspectives, and bringing our whole selves to our educations. Interfaith Scholars are student leaders at PLU who embrace these values, and are committed to cultivating dialog and partnership around issues of religion and spirituality. They develop partnerships with religiously diverse individuals and groups in an effort to foster community and learning across intersectional identities. Interfaith Scholars will identify areas of need on campus around interfaith issues by using university data; as well as through collaboration with the Interfaith Working Group, student groups (clubs and organizations), and other campus partners. Based on these areas of need, they will support or create activities that provide opportunities for all members of our community to grow in their appreciation and understanding of religious and spiritual traditions, including those other than their own. Interfaith scholars also will identify and engage opportunities to consider the intersection of religious and spiritual identities with other salient social identities (i.e race, ethnicity, class, gender identity, sexuality, citizenship, ability, etc) that PLU community members express and experience.
View Full Interfaith Advocate Description
Apply on the " Rieke Scholar Application" and select "Interfaith Advocate" for supplemental questions.
Contact: Jen Rude, University Pastor 253-535-7465
PLUS 100 TA
PLUS 100 is designed to be an exclusive space for incoming students to establish goals and develop a plan for success during their first year at PLU. This course is designed to identify and overcome unforeseen barriers in adjusting to college academic and social life. You will build community connections, academic support and personal wellness skills within the context of PLU values of diversity, justice and sustainability.  PLUS 100 Teaching Assistants will support the following Fall 2021 courses:
Students of Color – Tuesdays 10-11:30am

First in the Family – Thursdays 10-11:30am 

Commuter Students – Thursdays 4-5:30pm
View Full PLUS 100 Teaching Assistant Description
Apply on the "Rieke Scholar Application" and select "PLUS 100 TA" for supplemental questions
Apply to become a Rieke Scholar
All Applicants must submit an online application form including:
Updated Resume
Response to short answer questions about interest in the Rieke Scholarship
First time applicants, additionally, must include:
2 letters of reference – Letters should be from individuals who can provide an official evaluation of your leadership activities that demonstrate leadership in promoting racial and ethnic diversity, and social justice, such as teachers, professors, pastors, community leaders, and/or guidance counselors.  Letters from family members will not be considered.  Letters of reference must have been written within the last six months prior to the date of application and address the Rieke Leadership Scholarship.
Recipients must be full-time students
Recipients must have a cumulative GPA of 3.0 or above
Renewal of the award is not automatic. A complete application packet must be submitted for consideration for each academic year
The information in the application must be no more than 2 years old
Application deadlines are firm. It is the applicant's responsibility to meet the deadlines as they are stated
The Selection Committee's decision is final
Alicia Vergara Medina `22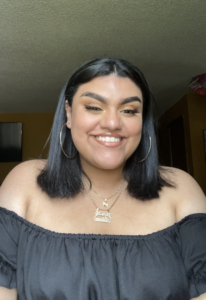 Biochemistry
Portland, OR (she, her)
A DSJ issue that matters to me is diversity, inclusion, and representation throughout campus. As a community we could improve in bringing understanding the diversity on campus without disaffirming isolation of any specific cultural group; and facilitating in uncomfortable conversations that are needed in order to include and support everyone on campus.
Brandon Ducusin `24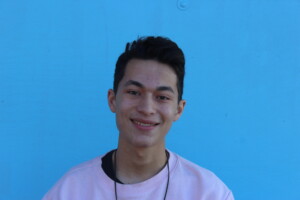 Business and Religious Studies
Federal Way, WA (he, him)
One issue that is important to me is equity within all religions. People should not face discrimination within religious institutions based on their ethnicity, culture, or sexual orientation. I hope to understand other people and different beliefs better so that I might form my a more holistic personal perspective.
Cece Chan `23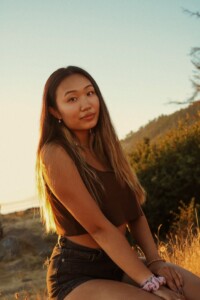 Education, minor Critical Race Studies
Seattle, WA (she, her)
I am super passionate about furthering anti-racism within our education system. I believe that curriculums, teachers, and overall environments centered in racial justice have the possibility to change hearts and build leaders that break down dividing walls into bridges of solidarity and community.
Destiny Silas `21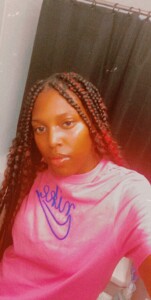 Business Management, Minors Sociology , Innovation Studies
Las Vegas , NV (she, her)
A DJS issue that matters to me is pretty much all of them. However , at the moment with everything going on Diversity issues touch me the most & bring so much passion to me. This in regards to diversity issues in various aspects.
Hannah Si'itia ʻ22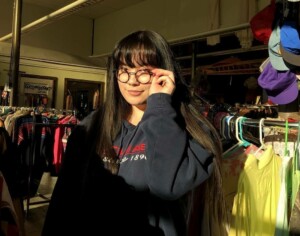 Computer Science and Political Science
Orting, Washington (she, her)
A DJS issue that matters to me is the healing, safety, and justice to victims of sexual assault. Black women and trans women are affected by this trauma at higher rates and often face far more barriers in receiving proper support to heal. I'm passionate about advocating for these survivors and finding spaces that empower and uplift them.
Keisha Laguer Vandessppooll ʻ22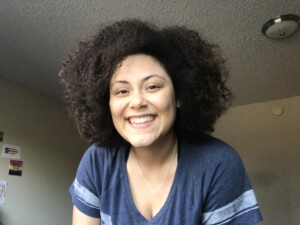 Psychology and Hispanic Studies
Bayamón, Puerto Rico (she, her)
A DJS issue that matters to me is the lack of support and community that marginalized groups have. As a person with intersectional and marginalized identities that has experienced the lack thereof, I know and understand how important they are in people's lives, and the difficulties of attempting to support yourself within communities that lack support and representation, as many times individuals don't feel like they are a part of the community. The communities that I have at PLU, such as the Diversity Center, the CGE, Lute Nation, BSU, etc., have helped me to grow and learn more about myself, given me motivation in many things other than academics, and have given me places where I can be myself.
Mary Sarpong ʻ22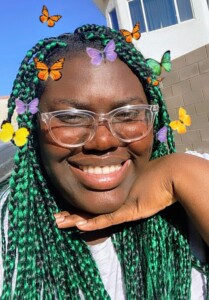 Global Studies, minor Communications
Las Vegas, NV (she, they)
Cultural awareness has been on the forefront on my mind recently. I feel that it doesn't take much to learn about other cultures and be respectful towards them.
Luis Reyes ʻ22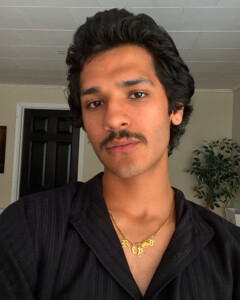 Environmental Studies and Biology
Pasco, WA (he, him)
DJS to me means having a world rich in culture and ethnicities where constant conscious action is taken to take care of the earth while at the same time keeping minorities and their communities safe from discrimination and harmful cooperation decisions.
Nicole Query ʻ22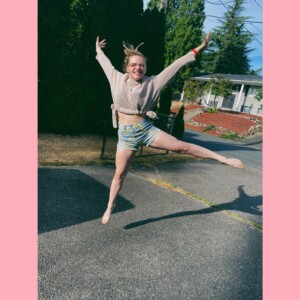 History and Holocaust and Genocide Studies
Graham, WA (she, her)
Claiming to value diversity without by allowing a variety of people doing the work of learning why people are different is only doing half the work. Working towards understanding and accepting differences, while also learning why and how these differences affects people's ability and opportunity to live in this world is another. I think more work needs to be done to help others understand their privilege and how it interacts with their ability to promote acceptance, love, and diversity.
Richard Oeun ʻ22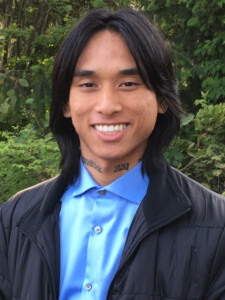 Psychology Major, minor  Native American and Indigenous Studies
Tacoma, WA(he, him)
Broadly I am interested in stereotype threat and prejudice (i.e. racism, sexism, etc). Specifically, I would like to study prejudice against Native Americans within a psychological framework. I understand that Native American and Indigenous issues have been glossed over for many years despite being present since time immemorial.
Shadiamon Barnes ʻ23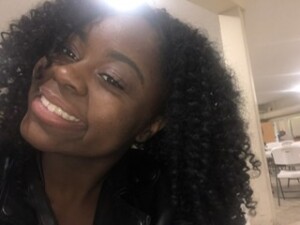 Nursing
Tacoma, WA (she, her)
A DJS issue that matters to me is inclusion within institutions. It's important that everyone from different walks of life feel accepted and worthy especially where they are receiving an education. During these tough times, it's critical that this and other principles are practiced and implemented for a better community and increased engagement.
Yvonne Markub ʻ21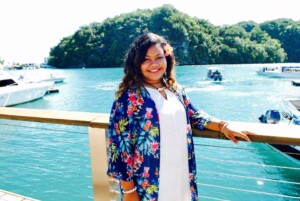 Social Work
Koror, Palau (she, her)
A DJS issue that matters to me is the invisibility of Pasifika voices in many spaces, especially nonIndigenous. This issue matters to me because Pasifika is globally underserved, neglected, and unrecognized due to modern colonialism, globalization, and a world extractive economy.
Naomi Atnafu ʻ23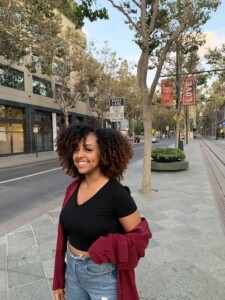 Political Science and Global Studies, minor in Economics
Las Vegas, NV (she, her)
The lack of representation in faculty and students within higher education is something I have always found important. In order for more people of diversified backgrounds to succeed, they should be able to get support and inspiration from people that walked similar paths as them.