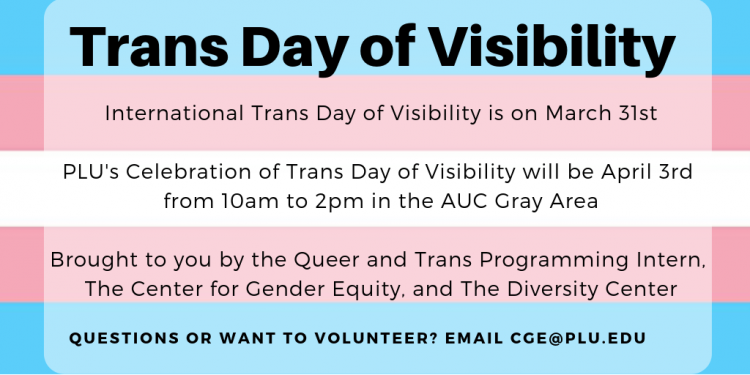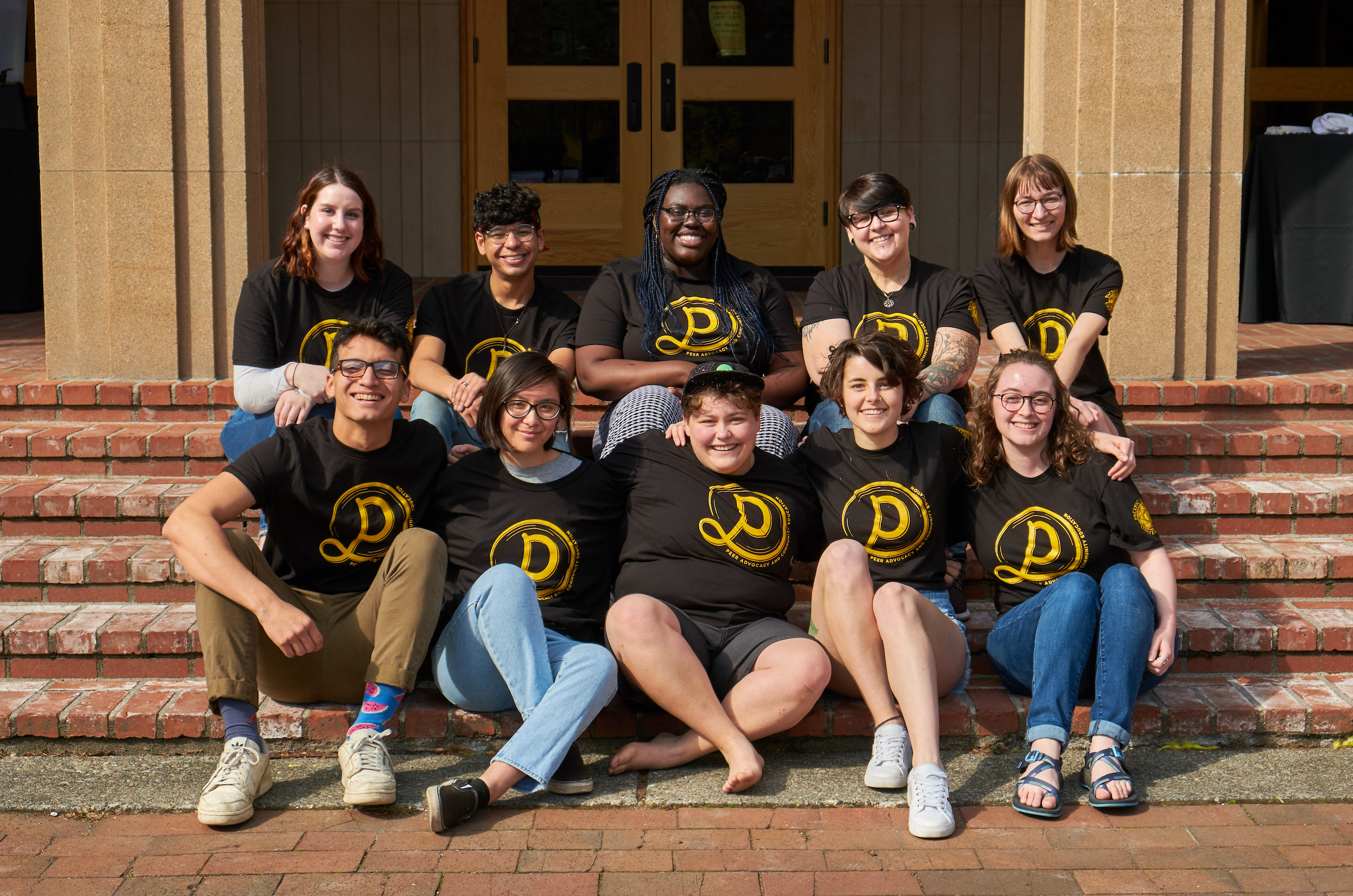 PACE team at the Launch party! March, 2019
PACE team at the Launch party! March, 2019
Our Mission
Pacific Lutheran University's Center for Gender Equity supports, challenges, and empowers students, staff, and faculty to combat gender-based oppression and enact positive social change.
Our Vision
We envision a world where people of all gender identities and expressions are free to pursue their intellectual , professional, and personal goals.
Kandel-Oleksak Scholarship
In honor of her grandmothers: Katherine Kandel and Elizabeth Oleksak, Dr. Elizabeth Brusco,  Anthropology Professor and founding chair of PLU's Women's Studies program and the Women's Center, developed the Kandel-Olkesak Scholarship. 
This scholarship was established in March 2010 to celebrate the 20th anniversary of the PLU Women's Center, now the Center for Gender Equity, and Women's & Gender Studies Program. The scholarship shines light on the immense importance and influence of women in community, especially those women who have been invisible in the history of our society.
If you are a PLU undergraduate student who would like to learn more about this scholarship and apply, please click on the image below.