13 Reasons Why, Content Warning
In light of the recent Netflix release of "13 Reasons Why," series 2, the CGE wishes to share a content warning specifically related to episode 13.  In this episode at the 39 minute mark, there is a scene that depicts a violent person to person assault. Please be aware that viewing such content has the potential to reactivate trauma in those who have experienced violence in their personal lives.
Clicking here will direct you to a list of details and resources related to the series. 
Our Mission
Pacific Lutheran University's Center for Gender Equity supports, challenges, and empowers students, staff, and faculty to combat gender-based oppression and enact positive social change.
Our Vision
We envision a world where people of all gender identities and expressions are free to pursue their intellectual , professional, and personal goals.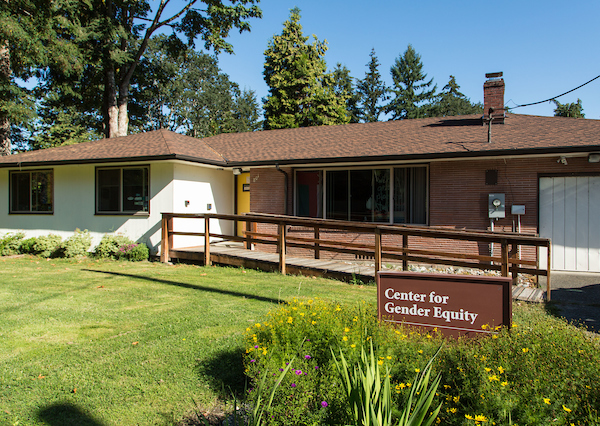 The CGE is honored to present to you the 2018-2019 Kandel-Oleksak Scholar:
Dejan Perez.
Dejan comes to us with a strong background in intersectional feminism and social justice. Dejan is a tireless giver in our community and the CGE looks forward to partnering with Dejan on her yearlong project of identifying grant opportunities to expand services to all patrons of the CGE, and specifically to QTPOC.