Welcoming First Cohort: Sarah Johnston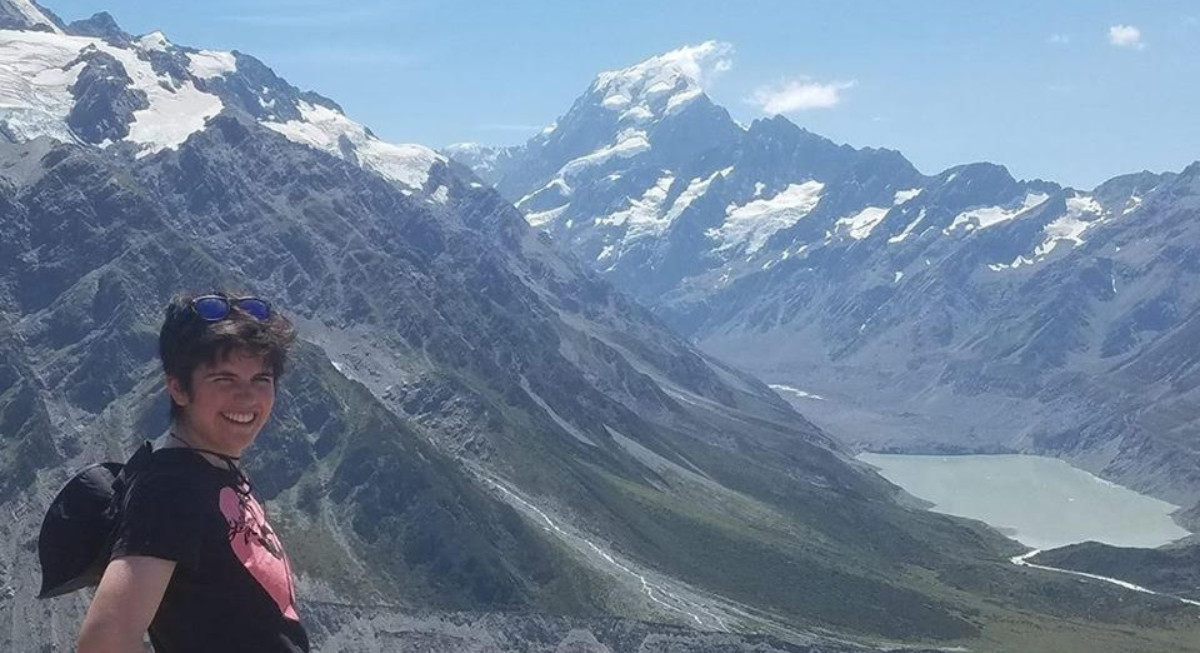 May 20, 2020
Sarah Johnston has a passion for helping people to live their best lives both physically and mentally.
She shares about how her life goals changed over the years at PLU, and what she looks forward to learning in the MSK program.
What is one fun fact about yourself?
I have a sister that is 6 years older than me, but people think we are twins.
What inspired you to join the MSK program at PLU?
I did not want to end my time at PLU during the COVID-19 pandemic.  I was determined to end it on a high note and thus decided to pursue the MSK program! However, I am thankful for the time away from school because it gave me the time to rethink my options.  I was planning on taking a gap year and do something related to Occupational Therapy.  However, I was not finding anything that really sparked my interest.  Then I said to myself why not continue your time at PLU?  A place where you know that the professors truly care about their students and their development as a whole person.
I came to PLU from a big state university.  I was not in the best place mentally when I transitioned from there to PLU.  I had a lot of doubts, frustration and no idea what I was truly passionate about. Then I came to PLU.  It was not easy at the beginning by a long stretch.  However, my Kinesiology department was where I knew I had a place.  I could go and talk to my professors (a little too much at times) and they really cared about me as a person, not a number.
I have learned so much with the classes in the Kinesiology department of both physical as well as mental health.  It is truly amazing how being physically active can have such a positive impact on our lives.  The place where I feel most at ease is nature (as you can see in the pictures).  It is my happy place and I was fortunate enough to go to New Zealand with the department during a study abroad trip in J-term.  I would not trade what I have learned from PLU for anything.  I have had access to so many opportunities with travel, internships, research and ACSM Northwest Meetings.
I now know I have a passion for helping people both with their physical and mental outlooks and finding tools for them to unlock their best life.  I am determined to end my time here on a high note and know the MSK will do just that!
What are you most excited to learn?
I am most excited to dive deeper into Sports and Exercise Psychology within the MSK!  I have had the opportunity to learn from Dr. Hacker and Dr. Mann about so many things within this area that can be applied to every area of our life!  Some topics include stress management, imagery, concentration, arousal control, self-talk, confidence, goal setting, team building, adversity and the power of FUN!
How would you use this degree in your future career?
After I finish the MSK program I want to look into certifications I can earn through this degree.  Then I plan to take a gap year to start looking into Occupational Therapy programs.  I am looking forward to applying the mental tools I learn in this program to the OT world!  To help people both mentally and physically live their best lives!!
What tips would you share with undergraduate students when considering a graduate program?
Find what makes you passionate.  What areas of study naturally give you energy and a desire to learn more?  Once you find those areas, learn as much as you can and go to programs that are worth your money.  There are many masters programs out there, but not all are created equal.