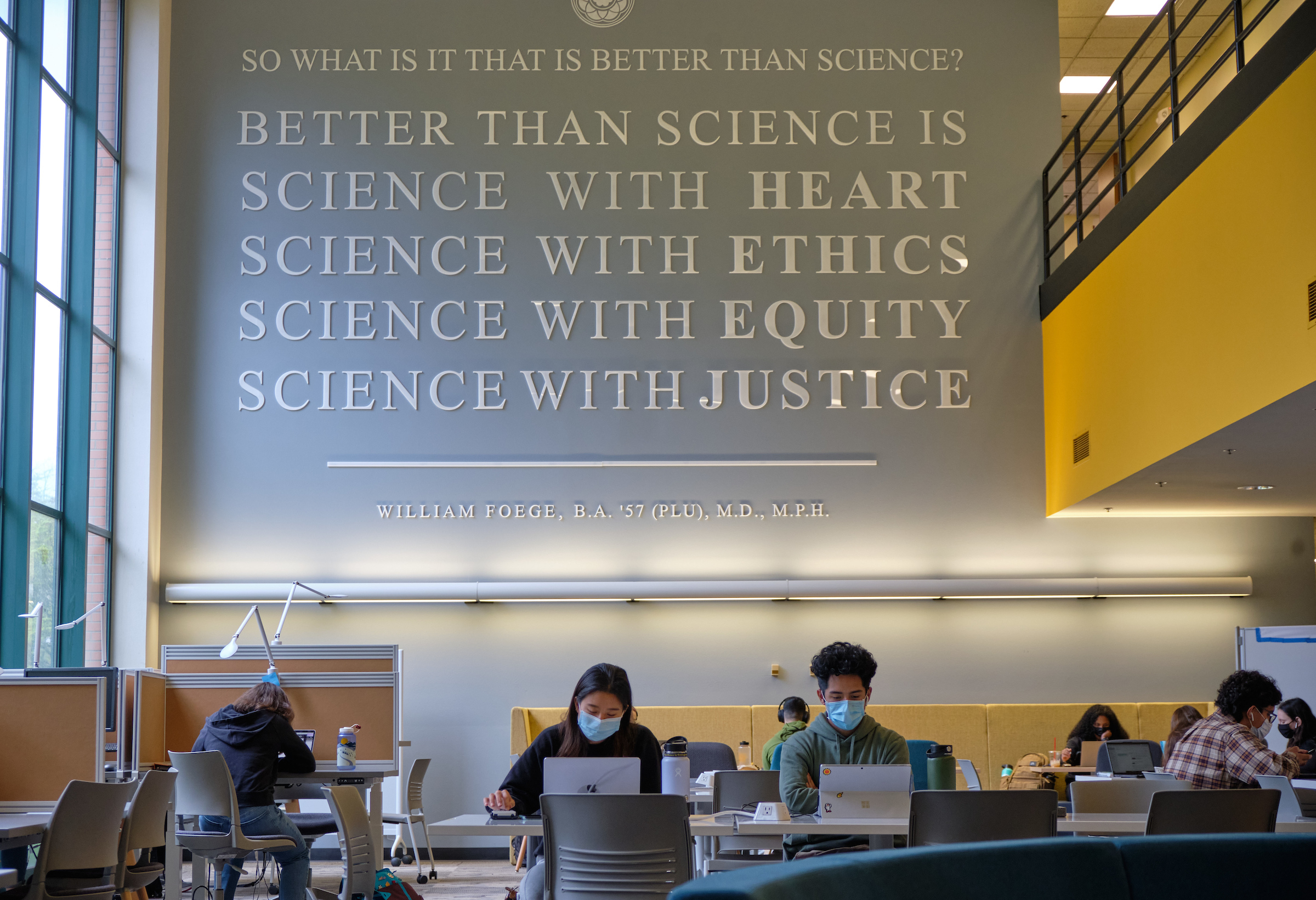 Research & Internship Opportunities for PLU Natural Sciences Students
PLU Natural Sciences offers a limited number of paid on-campus research opportunities working with our faculty each summer, as well as support for our students in getting off-campus internship and research positions. Off-campus summer research offers invaluable experience in real world labs working with career researchers, professors, and other undergraduate students from across the nation and around the world. For those interested in positions outside of the sphere of research, summer internships with science-related organizations or industries allow students to explore other career opportunities in science.
PLU's Natural Sciences Summer Undergraduate Research Program (NSSURP)
The Natural Sciences Summer Undergraduate Research Program (NSSURP) involves PLU faculty mentors with research projects reflecting the natural sciences fields of Biology, Chemistry, Computer Science, Geosciences, Mathematics, and Physics. Mentors engage with their student-researchers one-on-one, in the laboratory, and in the field, guiding student researchers as they study research ethics, read peer-reviewed research literature, formulate research questions, carry out specific research procedures, record results, analyze data, write research reports, and present their findings through oral and poster forms.
Through research failures and triumphs, students gain confidence in their ability to face unknowns and to solve problems, develop ways of thinking that typify researchers, and appreciate the exhilaration of discovery. Many student-researchers have been co-authors for papers presented at professional meetings or published in peer-reviewed journals. Student-researchers bring a richer understanding of the natural sciences to their future roles as professionals and as world citizens.
PLU Natural Sciences majors are encouraged to participate in summer internship and research programs both on and off campus. Students can utilize the internship and career resources at PLU's Office of Alumni & Student Connections to help find an opportunity to fit their needs. Below you'll a couple of summer undergraduate research opportunities that are affiliated with the PLU Division of Natural Sciences.
Typically, undergraduate summer research experiences adhere to the following:
10 weeks long
Full-time (40 hours/week)
Pay ~$5,000 +
Sometimes includes a housing stipend or arrangements
Opportunity to explore what life is like after PLU: graduate school & careers in science