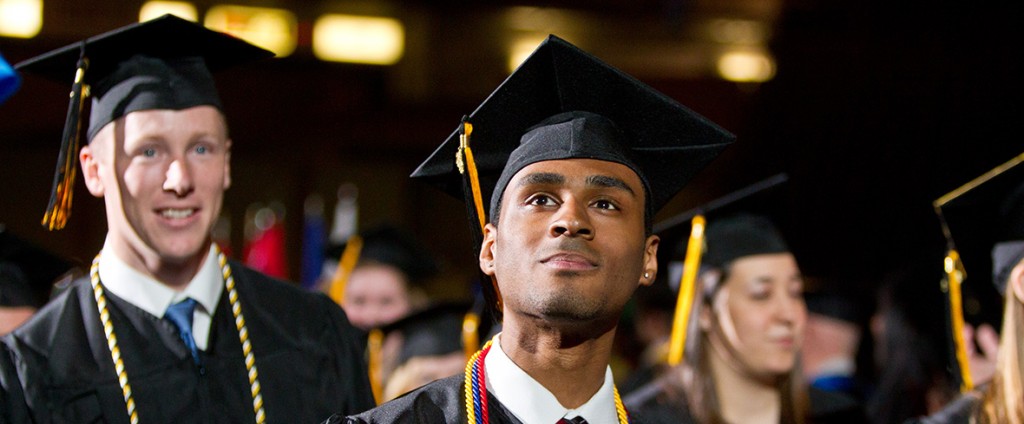 Scholarships and Awards
PLU students are eligible for the following scholarships and awards:
The Judge Bertil E. Johnson Scholarship provides an award to a premedical undergraduate student who has attained junior status.  This scholarship was established by the Allenmore Medical Foundation to honor Judge Bertil E. Johnson. Judge Johnson was born in 1901 and retired from the Pierce County Superior Court in 1974. He was active in service to the community and received many community awards. He helped organize Tacoma's first Boys Club in 1938 and volunteered with the Boys and Girls Clubs for 57 years. In 1995 he was awarded the Rotary Club's Community Service Award.
The David Ulleland Memorial Scholarship provides an award to a  junior or senior pre-med student who has demonstrated financial need.  This scholarship was established through a gift from Dr. and Mrs. Lowell and JoMarie Anderson, both PLU graduates. Lowell Anderson and David Ulleland were PLU classmates and roommates at the time David Ulleland was killed in a tragic job-related accident on August 3, 1968. David was regarded as quiet, bright, and well-organized, and a serious student and Lutheran. He loved baseball, track, and cross-country track. Out of fondness and appreciation for Lowell Anderson, the Ulleland family generously funded the remainder of his education at PLU. After graduating from PLU in 1971, and after completing medical school, Dr. Lowell Anderson now is a practicing orthopedic surgeon in Montana.  In 1987, the Andersons endowed the David Ulleland Memorial Scholarship as a tribute to David, and as a way of thanking the Ulleland family and repaying them for their support of Lowell's education.
The Dr. Robert Alan Krause Memorial Scholarship is awarded to juniors or seniors pursuing the pre-med track. Students should demonstrate academic success at a level indicating a reasonable chance of medical school placement. This award is renewable. Following graduation from the University of Minnesota School of Medicine, Dr. Krause resided in Butte, Montana where he practiced Pathology until he retired.
Students applying to PLU who are interested in careers in health professions may qualify for merit-based scholarships that provide substantial tuition discounts.
List of Past Recipients
Judge Bertil E. Johnson Award
2015-16 – Jessica Lancaster
2014-15 – Christopher Higginbotham
2013-14 – Scott Kirkpatrick
2012-13 – Robert Fisher
2011-12 – Riley Hoyer
2010-11 – Amber McDonald
2009-10 – Phillip McGuiness/ Derek Maclean
2008-09 – Lauren Meyer
2007-08 – Rachel Steffenson Cafferty
2006-07 – Michael Wauters
2005-06 – Andrea Gabler Ames
2004-05 – Christopher Thompson
2003-04 – Jenne Heu-Weller Stabbert
2002-03 – Kjersti Gemar
2001-02 – Nichole Pressman
2000-01 – Brita Feliciano
1999-00 – Matthew Crouthamel
1998-99 – Kevin Michels
1997-98 – Geoff Ledgerwood
David Ulleland Memorial Scholarship
2015-16 – Misty Lang
2014-15 – Jorge Velasquez
2013-14 – Chelsea Travers
2012-13 – Vitaliy Nathka
2010-11 -Amber McDonald/Yuanqing Tang
2009-10 – Harold Leraas
2008-09 – Catherine Stout Doyle
2006-07 – Tanya Libby
2005-06 – Maureen Craig
2004-05 – Kendall Blair
2003-04 -Stephanie Soriano
2002-03 – Thea Petersen
2001-02 – Dekey Llhewa
2000-01 – Kathryn Hudson
1999-00 – Carl Shanks
1998-99 – Jolene Schmid
1997-98 – Allister Stone
Dr. Robert Alan Krause Memorial Scholarship
2015-16 – Loyall Harris
2014-15 – Dylan Nehrenberg
2013-14 – Christine Swope
2012-13 – Sean Boaglio
2011-12 -Clara Lightner
2010-11 – Yuanqing Tang
2009-10 – Brian Beerbower
2008-09 – Christina Tieu
2007-08 – Guy Jensen
2006-07 – Blake Busey
2005-06 – Elizabeth Stuhlmiller
2004-05- Austin Gross
2003-04 – Lam-Phuong Nguyen
2002-03- Christina Madison