Pacific Lutheran University Honorary Degree Recipients
Freeman Hrabowski, Doctor of Humane Letters honoris causa
Commencement, May 26, 2018
Dr. Freeman A. Hrabowski, President of UMBC (University of Maryland, Baltimore County) since 1992, is a consultant on science and math education to national agencies, universities, and school systems. He was named by President Obama to chair the President's Advisory Commission on Educational Excellence for African Americans. He also chaired the National Academies' committee that produced the report, Expanding Underrepresented Minority Participation: America's Science and Technology Talent at the Crossroads (2011). His 2013 TED talk highlights the "Four Pillars of College Success in Science."
Named one of the 100 Most Influential People in the World by TIME (2012) and one of America's Best Leaders by U.S. News & World Report (2008), he also received TIAA-CREF's Theodore M. Hesburgh Award for Leadership Excellence (2011), the Carnegie Corporation's Academic Leadership Award (2011), and the Heinz Award (2012) for contributions to improving the "Human Condition." More recently, he received the American Council on Education's Lifetime Achievement Award (2018) and was named a recipient of the University of California, Berkeley's Clark Kerr Award (2019). UMBC has been recognized as a model for inclusive excellence by such publications as U.S. News, which the past 10 years has recognized UMBC as a national leader in academic innovation and undergraduate teaching. Dr. Hrabowski's most recent book, Holding Fast to Dreams: Empowering Youth from the Civil Rights Crusade to STEM Achievement, describes the events and experiences that played a central role in his development as an educator and leader.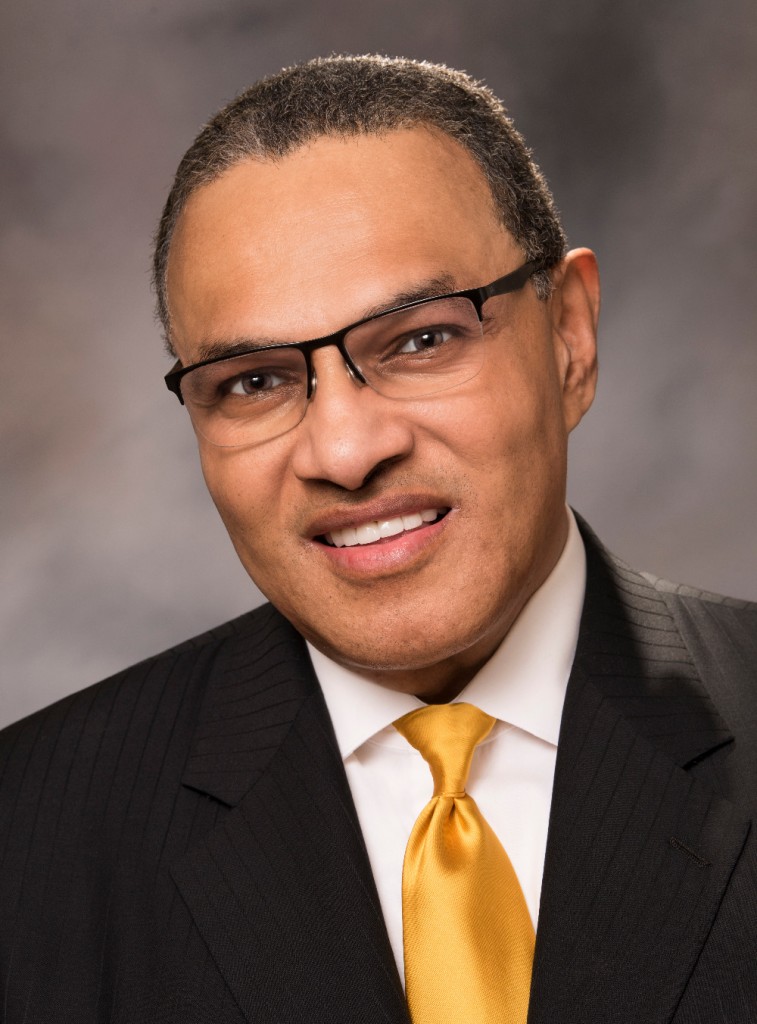 Sidney Rittenberg, Doctor of Humane Letters honoris causa
Commencement, May 25, 2017
Sidney Rittenberg was the first American to join the Chinese Communist Party (1946). Having lived in China from the end of World War II through the Chinese Revolution (1949), the Cultural Revolution (1966-1976) and well into the Reform Era of Deng Xiaoping, Professor Rittenberg was witness to extraordinary historical events. He was, however, far from passive. During his three decades in China, Sidney Rittenberg was a direct participant in China's chaotic and often dangerous political culture, becoming personally acquainted with China's top leadership—including Mao Zedong, Zhou Enlai and others—and often directly influencing government policy at the highest levels. Such direct engagement carried with it a high price, as Rittenberg periodically out of favor with powerful officials. As a consequence, and in two separate incarcerations, he spent collectively sixteen years in Chinese prisons, and many of those years in solitary confinement. Despite this harsh treatment, Sidney Rittenberg has remained an uncompromising champion of fair-minded appreciation of Chinese culture and society, and tireless advocate for better collective understanding of this important region of the world.  A documentary titled The Revolutionary (2012) has been made about his life.
He is a longtime friend of the Chinese Studies Program, and sometimes teaches at PLU as a Visiting Professor.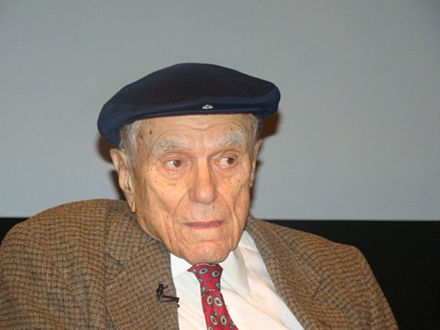 Luz Vega-Marquis, Doctor of Humane Letters honoris causa
Commencement, May 28, 2016
Luz Vega-Marquis is president and CEO of Marguerite Casey Foundation, where she oversees the foundation's $700 million endowment and $35 million annual grantmaking budget. Ms. Vega-Marquis has positioned the foundation as a leader in movement building by shaping its grantmaking and communication strategies to support a nationwide movement of poor and low-income families. Marguerite Casey Foundation supports movement building by investing in organizations that put families at the forefront of efforts to fight poverty and work together across issues, race and ethnicity, regions and egos to bring about social change, and by deploying strategic communications to advance issues and a unifying message that reflects the voice of poor and low-income families.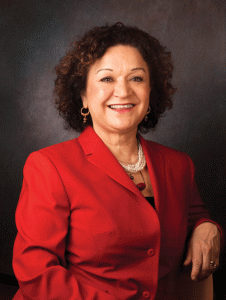 His Majesty King Harald V of Norway, Doctor of Humane Letters
Commencement, May 23, 2015
His Majesty King Harald V of Norway was born near Oslo, the only son of Crown Prince Olav (the future King Olav V). He entered the Norwegian Cavalry Officers' Training School and finished his military education at the Military Academy in 1959. Upon completion of his compulsory military service, the Crown Prince went to Oxford University for further study. He attended Balliol College where he studied social science, history and economics. In 1968, the Crown Prince married Miss Sonja Haraldsen. He ascended to the throne on January 17, 1991.
As Norway's highest-ranking officer, King Harald V holds the rank of General in the Army and Air Force, and of Admiral in the Navy.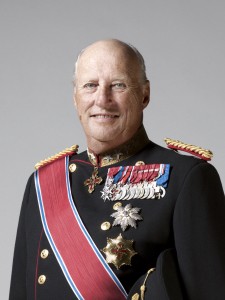 Norman DeValois Dicks, Doctor of Humane Letters
Commencement, May 24, 2014
Former U.S. Congressman from Washington State. From 1977 to 2013, Bremerton native Norms Dicks served Washington's 6th District as a member of the U.S. Congress, where he received a first-term appointment to the House Appropriations Committee. Congressman Dicks served on and charred the Interior Appropriations Subcommittee, where he prioritized environmental issues; chaired the Defense Appropriations Committee; and concluded his tenure in Congress as the top-ranking Democratic member on the Defense Appropriations Committee and the House Appropriations Committee. He also served on the House Intelligence Committee and was awarded the CIA Director's Medal. Upon his retirement, Congressman Dicks received the Department of Defense Distinguished Public Service Medal, the highest honor bestowed upon a civilian.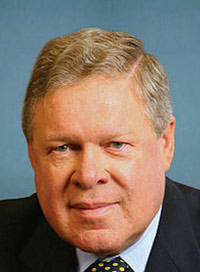 Joyce A. Barr '76, Doctor of Humane Letters
Commencement, May 25, 2008
Former U.S. Ambassador to Namibia. Joyce A. Barr is a career member of the United States Foreign Service. A native of Tacoma, she is a Magna Cum Laude graduate of PLU with a Bachelor of Business Administration degree. She holds a master's degree in public administration from Harvard University and a Master of Science in national resource strategy from Industrial College of the Armed Forces. She served as U.S. Ambassador to Namibia from 2004 to 2007 and has held assignments aboard including Sweden, Hungary, Kenya, Sudan, Turkmenistan and Malaysia. She has served as the executive director of East Asian and Pacific Affairs, in the U.S. State Department, responsible for the management and financial support of the U.S. diplomatic missions in the region.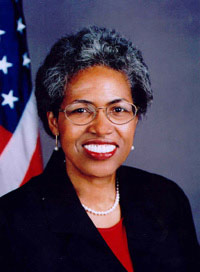 William H. Foege, Doctor of Humane Letters
Commencement, May 21, 2000
Executive director of the Task Force for Child Survival and Development, medical missionary in Nigeria, director of the U.S. Centers for Disease Control and Prevention, Executive Director of the Carter Center, senior advisor for the Bill and Melinda Gates Foundation. Credited for distinguished career as a physician and epidemiologist and public service expert, for his contribution to eradicating diseases, improving health, extending life, and promoting human well-being globally, as well as his extensive service to civic boards, church agencies, and professional organizations.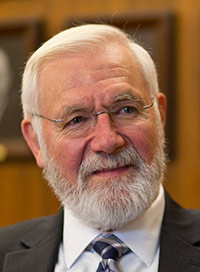 Her Majesty Queen Sonja of Norway, Doctor of Humane Letters
Convocation, October 26, 1995
Credited for fundraising and advocating for disabled children, for her work with the Vietnamese boat people and other refugees, and for her work with the Red Cross Organization.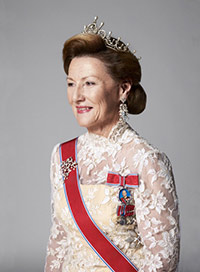 Dr. Albert Schweitzer, Doctor of Humane Letters
Conferred in Lambarene, Africa, August 11, 1958
Medical missionary, theologian, musician, and philosopher; credited for his work in Equatorial Africa as a humanitarian, and as being a man who placed service before personal desire, a positive catalyst in a world beset with greed and hate.