It's not that you just study away, it's how you study away
September 25, 2014
This past Wednesday, students at Pacific Lutheran University attended the annual Study Away Fair, held each year on campus as our students contemplate applying for a yearlong, semester or J-Term course. It's always exciting to see where the students chose to go, and why. This is particularly on my mind this week, as I'm in Chengdu, China. Patty and I met several alumni in Hong Kong and Chengdu who had done study away in Chengdu and they were very eloquent about how much their experience in Chengdu helped them decide on career paths and lifelong learning. After a little culture shock, our current students here now say they're very happy and engaged and diving into the fascinating life of this capital of the famous Sichuan province: home to one if the great cuisines of the world and full of people noted all over China for being laid back and friendly–in a very PNW kind of way. Study away is a signature part of the PLU experience. Everyone should give it a try–you won't regret it and your mind will be open to the world in ways you can't imagine.
Our commitment to study abroad is one of the core values of this university, as it provides an unparalleled opportunity for our students to engage in a culture other than their own and to be transformed by the experience, and perhaps engage in service to others. Because it's not just that our students study away; it's also how we study away that makes PLU distinctive. Indeed, the overarching goal of PLU's global education program is to increase the understanding of interconnectedness and the dynamic relationship that exists among our local communities, our state and our world. Our faculty has deep partnerships and connections with the communities, and these make PLU's Study Away experience richer and more diverse. And that connectedness echoes through the entire Study Away experience, whether students study culture with the Makah Tribe, work at an environmental nonprofit in Trinidad and Tobago or debate the issues of social justice at Oxford University.
PLU ranks in the top 10 of master's universities nationwide for the number of undergraduates who study away, with nearly 50 percent participating, as compared to 10 percent nationally. Aside from the transformative experience, Study Away also helps graduates in the job market. A recent study by the Institute for International Education for Students found that students who studied abroad found a job closely related to their major more often, and found employment quickly and at a higher salary than those who did not study abroad. A recent New York Times article also noted that in the age of globalization and international competition for jobs, a study abroad experience is vital for a graduate competing in the national—and certainly international—marketplace.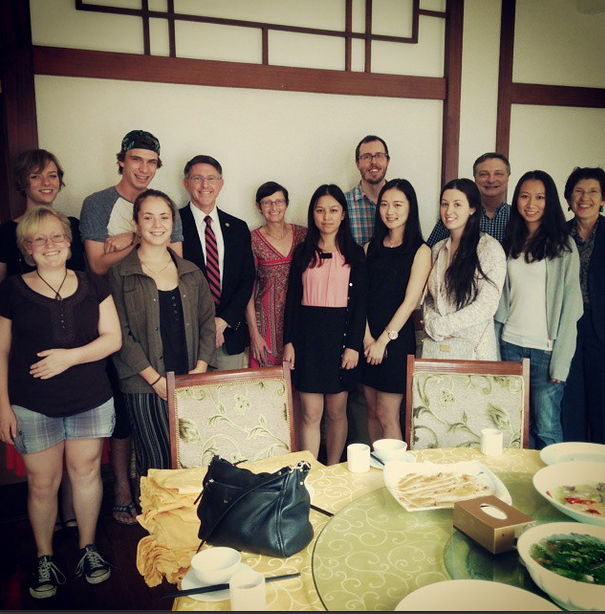 And, as St. Augustine of Hippo noted, "The world is a book, and those who do not travel read only one page." That said, to those trying to decide whether their Study Away experience should be three months, or three weeks, and in China, Norway or Namibia, dig into that "book." Push yourself, challenge yourself with this experience. Then come talk with me when you return.
*Note: All comments are moderated