Social work major and working mom Teranejah Lucas '23 explores the politics and power of Black hair in her capstone
More

Congratulations, Dr. JoDee Keller, Claudia Miller, Chance LasDulce, and Rachel G. Wohrle!
Read It Here!
Social Work @ PLU
Are you interested in working with children with emotional and behavioral issues? Do you believe everyone is entitled to access to health care? Are you frustrated by what you hear about social welfare programs? Are you passionate about speaking for those who have no voice?
The overarching goal of the program is preparation for generalist social work practice with individuals, families, households, groups, communities, and organizations. If you are excited about tackling some of today's major social challenges and enjoy working with people, then social work may be just the career for you!
"Educating caring, skillful generalists to be ethical agents for global and local change."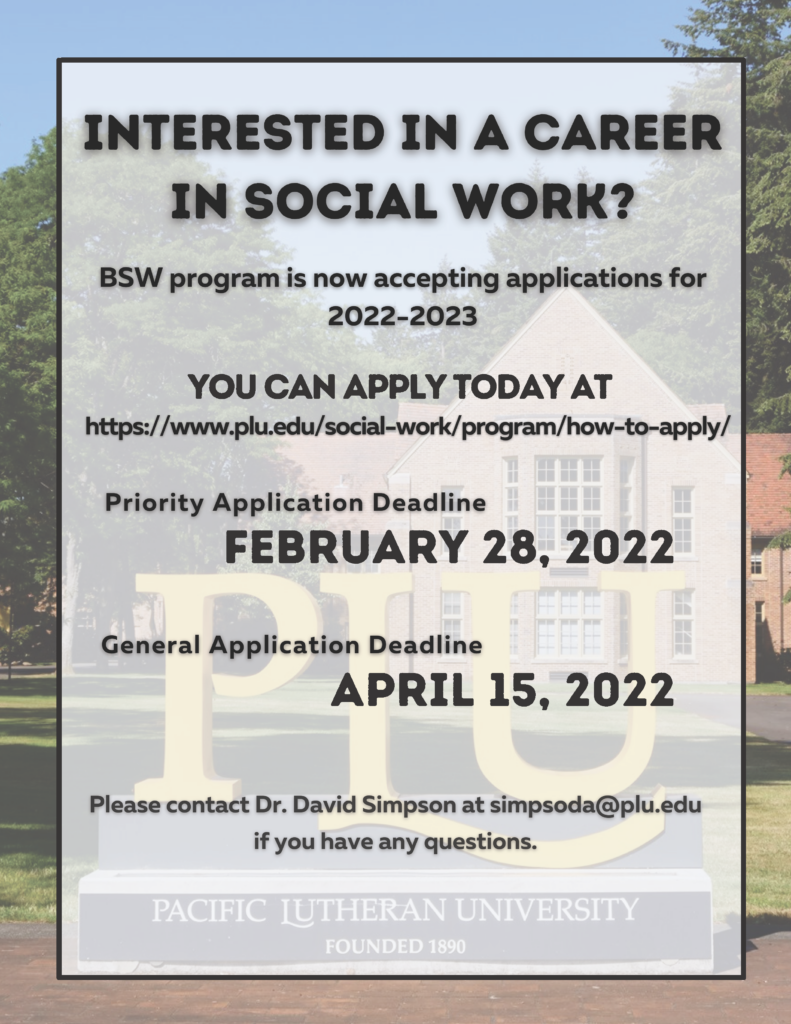 Are You Interested in a Career in Social Work?
BSW program is now accepting applications for Academic Year 2023-2024. 
You can apply today by clicking the link in the gold box above!
Priority Application Deadline: February 28th, 2023
General Application Deadline: April 15, 2023
For more information, please contact PLU Social Work Department Chair, JoDee Keller: kellerjg@plu.edu