Being an Active Bystander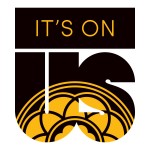 Active Bystanders are folks who intervene to decrease the chance that a bad situation will happen or get worse. PLU needs all of us to become active bystanders who jump in and uplift the campus' culture of care, because it's on Lutes to create communities where people feel safe and respected.
If you want to be an active bystander, follow these steps:
Identify the Problem: The first step to being an effective active bystander is to understand the situation. Issues of sexual harassment and sexual assault, microaggressions, bullying, unhealthy drug and alcohol use, environmental injustice, mental health crises, academic integrity (and more), are all things active bystanders can work to change. For a deeper understanding of these issues, please contact the Center for Gender Equity, the Center for Community Engagement and Service or the Diversity Center with any questions.
Understand why you might be hesitant to act: Sometimes, we can be unsure if we need to step in, especially if we believe someone around us will help. Sometimes, depending on our identities and the exact situation, we might feel unsafe. It is important to assess any barriers and biases you have towards an incident, because this will help determine the best way to act.
Utilize one (or more!) of the three Ds:

Direct: use this strategy if you feel comfortable stepping into a situation (either physical and/or with words)
Delegate: use this strategy if you need extra help and do not feel comfortable addressing a situation head-on alone. This works if there is someone who can better step in.
Distract: use this strategy if causing a diversion might help someone get away and move to safety.
There are some great PLU and national resources that  can help you become an even better active bystander: