Being an Active Bystander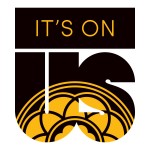 Active Bystanders are folks who intervene to decrease the chance that a bad situation will happen or get worse. PLU needs all of us to become active bystanders who jump in and uplift the campus' culture of care, because it's on Lutes to create communities where people feel safe and respected.
If you want to be an active bystander, follow these steps:
Identify the Problem: The first step to being an effective active bystander is to understand the situation. Issues of sexual harassment and sexual assault, microaggressions, bullying, unhealthy drug and alcohol use, environmental injustice, mental health crises, academic integrity (and more), are all things active bystanders can work to change. For a deeper understanding of these issues, please contact the Center for Diversity, Justice, and Sustainability with any questions.
Understand why you might be hesitant to act: Sometimes, we can be unsure if we need to step in, especially if we believe someone around us will help. Sometimes, depending on our identities and the exact situation, we might feel unsafe. It is important to assess any barriers and biases you have towards an incident, because this will help determine the best way to act.
Utilize one (or more!) of the three Ds:

Direct: use this strategy if you feel comfortable stepping into a situation (either physical and/or with words)
Delegate: use this strategy if you need extra help and do not feel comfortable addressing a situation head-on alone. This works if there is someone who can better step in.
Distract: use this strategy if causing a diversion might help someone get away and move to safety.
There are some great PLU and national resources that  can help you become an even better active bystander:
The Gender-Based Violence Advocate, University Pastor, Counseling Center, and Health Center are all confidential resources and good support systems if you have concerns about sexual assault, intimate partner violence, or stalking.
The Peer Advocacy and Community Education team (PACE) are a group of peer mentors who offer workshops on healthy relationships, consent, rape culture, and gender.
PLU Knight Shield is a mobile app for reporting incidents, connecting to 911 and PLU emergency resources, and requesting a walking escort or shuttle.
The Center for Diversity, Justice, and Sustainability has educational resources centered around issues active bystanders may need to change. Additionally, contact the Student Rights and Responsibilities Office if you have questions around Title IX or the PLU Code of Conduct.
The Bias Incident Response Team, run through the Diversity Center office, is a form where you can report bias incidents on campus.
It's On Us is a national organization committed to ending sexual assault on college campuses. It's On Us carries a wide range of tools for active bystanders.
The Step UP! site works specifically for active bystanders. Step UP! also has great tools, and specific scenarios to practice.
I Holla Back is for active bystanders specifically looking for ways to combat bigotry and harassment.
6 Tips on Bystander Intervention When You Witness a Racist Attack or Potential Hate Crime is a good article with a video detailing what to do if you see a bigoted attack in a public place.
Witness: See It/Film It/Change It discusses ways to safely document injustices through film.