Act Six scholar gained confidence to study abroad
Posted by:
vcraker
/ February 5, 2021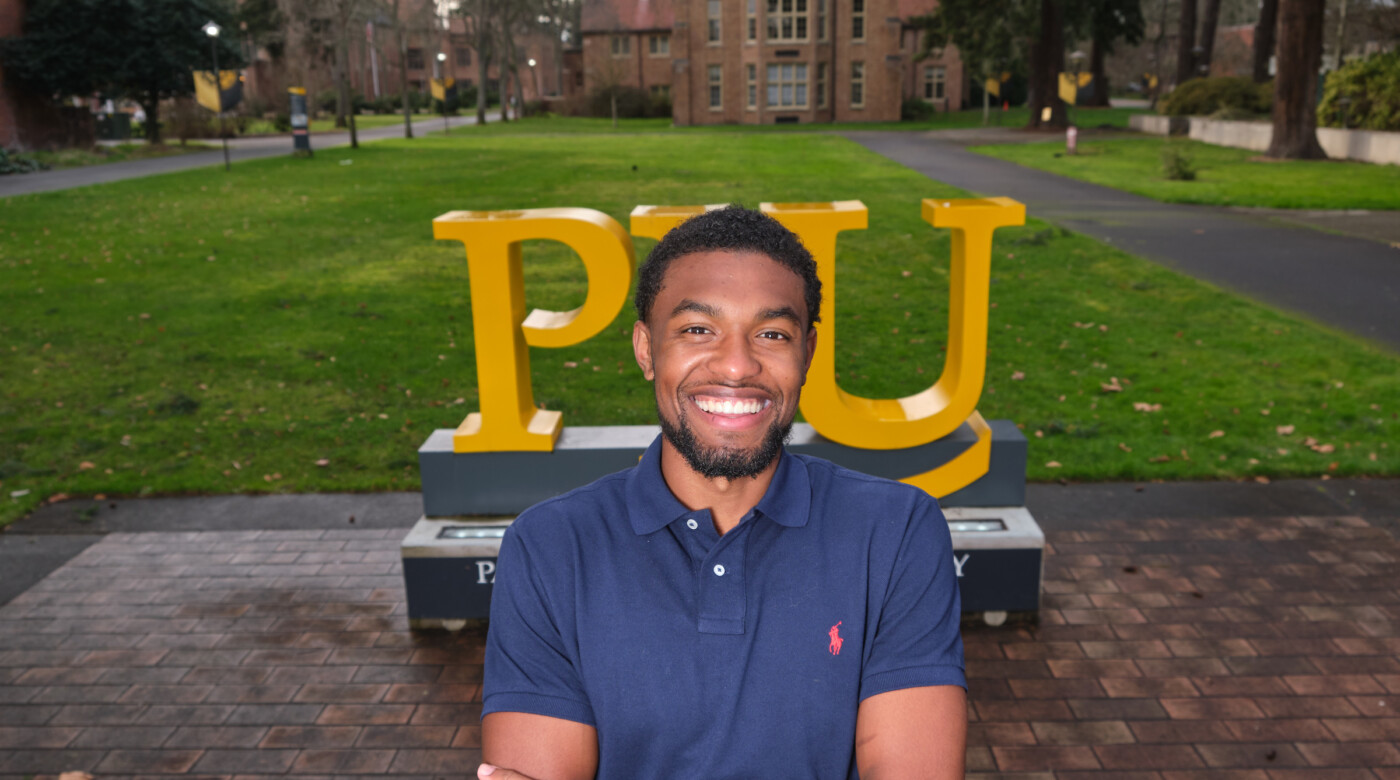 February 5, 2021
Andre Jones '22, of Tukwila, Washington, stays busy with his leadership roles in campus clubs and the Act Six program. Founded and run by the Tacoma-based nonprofit Degrees of Change, the Act Six program identifies and rewards scholars who are passionate about learning, eager to foster intercultural relationships, willing to step out of their comfort zones, committed to serving those around them, and want to use their college education to make a difference on campus and in their communities at home.
"Just their presence in the classroom brings a diverse perspective," Melannie Cunningham, director of multicultural outreach and engagement at PLU, said of Act Six Scholars at PLU. "I look at the group of students we have and every one of them is unique in their own way — they have some amazing qualities."
Jones is an advocate for the Act Six program and says he appreciates how it brings students like him into spaces on campus that typically lack representation.
"We take up space and we normalize (students of color) presence on campus," he said.
Jones is pursuing a Global Studies major with a minor in Hispanic Studies. While working toward his degree, Jones had the opportunity to study in Mexico. He admits he was hesitant to travel abroad for school. Fortunately, Jones says his Act Six cohort gave him the confidence he needed to go.
"I was really scared to go study abroad, but one of the benefits of being an Act Six student is we have a cadre or cohorts," Jones said. "Your cadre is a group of other Act Six students who support you — it's like a family. A lot of them studied abroad and said, 'no bro, it's not scary, go you will have fun' so that gave me a lot of confidence."
Now he's ready to offer similar advice to students who are making their own decisions about college.
"You guys aren't alone," he said. "A lot of my fellow cadre members, who came to college were leaving home for the first time. Everyone you meet is most likely scared as well. You're not going to be alone when you are going through this."