You Ask, We Answer: Do I have to live on-campus?
Posted by:
shortea
/ April 13, 2023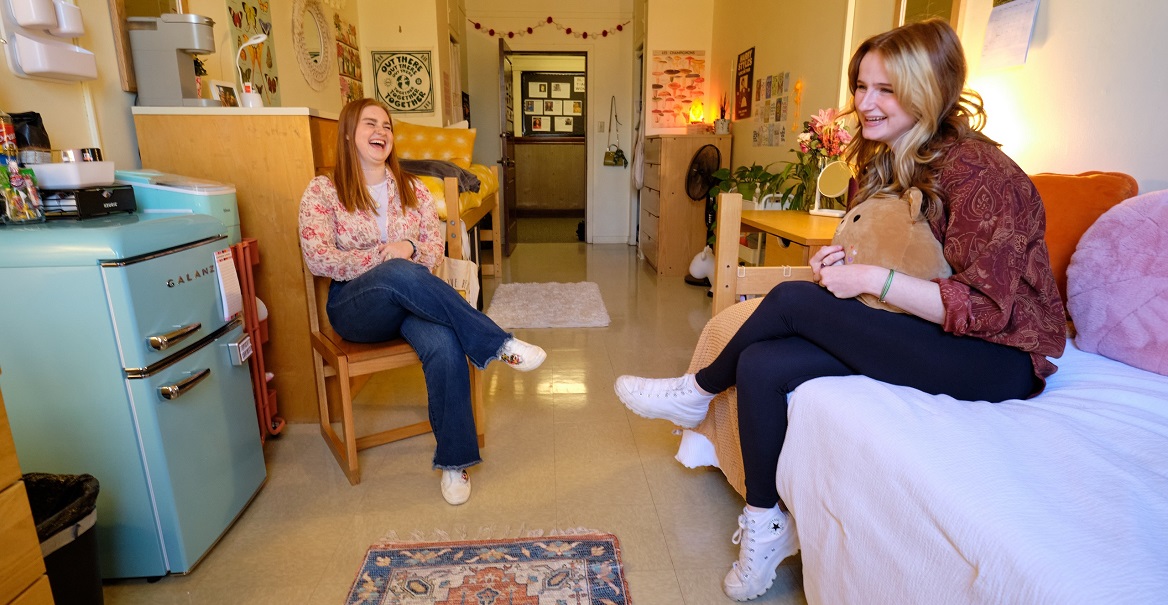 April 13, 2023
We're proud to offer on-campus housing to more than 1,300 students each year, with nearly 85% of our first-year students choosing to live in the residence halls!
If you're wondering, "Do I have to live on campus?" while attending PLU, our answer is "Technically, no." We do however, require our students to live on campus if they are younger than 20 years of age or will have fewer than 60 semester hours of college credit on their academic record.
This "Residency Rule" will most often affect first-year students who would be joining us directly out of high school or running start. Students who are younger than twenty and won't be waiving the requirement with transfer credits or have children to care for, may choose to live at home with their parents or spouse by filling out the Confirmation of Living at Home form that is available on our Residence Life homepage. Students who want to live with their parents should keep in mind that the home address MUST be located within 25 miles of PLU.
Some students joining us from local communities like Lakewood, Spanaway, and University Place may wonder what the benefits are of living on campus rather than with their families! We get it – that is an amazing question to consider before deciding to complete the residency.
PLU provides quality on-campus living and learning environments that encourage and enhance engagement in, and enjoyment of, your college experience. Residential students are supported academically and socially where they make their home on-campus so they can thrive holistically while at PLU. Furthermore, at PLU, every residential student (including first-year, new transfer, returning, and upper division) is part of a Learning Community. Learning communities are specifically designed to give students the opportunity to develop relationships with other students who are living on-campus. Students may participate in co-curricular events and programming and find themselves attending college success courses with the other students in their cohort style learning community!
Guest Blogger: Jordan Pike, Senior Assistant Director of Transfer Admission