Special Education Major Gavin Knapp '23 Discovers the Beauty of Returning to His Childhood School District
Posted by:
shortea
/ April 13, 2023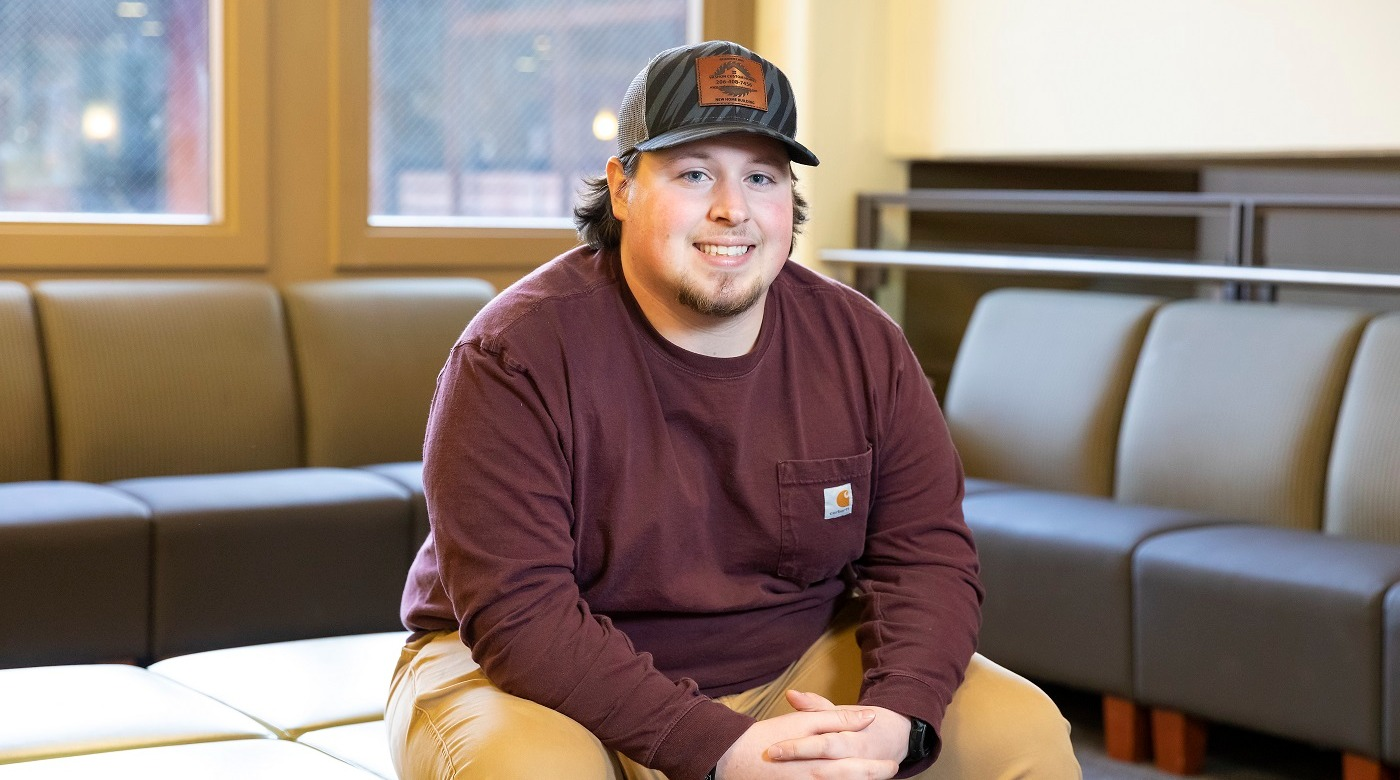 April 13, 2023
By Grant Hoskins '23
PLU Marketing & Communications Student Writer
Gavin Knapp '23 reflects on Fife Public Schools with a new lens, now student teaching with one of his former educators.
Gavin Knapp discovered his vocation for special education in an unusual way – volunteering with unified sports in high school. Although his former high school teachers and university classes profoundly impacted him, supporting students in their element on the field made him fall in love with special education.
Later, valuable lessons in the classroom and on the football field propelled him toward his goal of becoming a teacher. Originally attending PLU with aspirations to play football, Knapp shifted focus away from sports in his senior year to delve deeper into his future profession. Knapp grew up just 30 minutes from PLU's campus, attending Fife Public Schools from kindergarten through high school. Graduating this spring with a degree in education with elementary education and special education endorsements, Knapp has returned to Fife Elementary School in his final year of student teaching, as the tight-knit community has a special place in his heart.
"[Student teaching in Fife] has always been something I have looked forward to. My mom and two older brothers also grew up and went through the Fife school district. It has an important meaning to my family and me. I love Fife — it's a great community. I am actually student teaching with my past fourth-grade teacher, so I have enjoyed seeing the other side of it. Fife just feels like home and that I have always been here," Knapp said.
After completing his practicum earlier this school year, Knapp will spend six weeks in a fifth grade general education classroom and nine weeks in a third through fifth grade special education resource room. Although each environment brings unique challenges and complexities, Knapp immensely enjoys teaching and learning from every student. The grade-schoolers enter the classroom bustling with excitement and energy each morning, which certainly wears off on Knapp.
"The students always tell me, 'You can also do it this way.' They have that mindset that you can do things differently. The students come to school ready to learn and excited with a positive energy to them. It's always easier and more fun when you have students like that," Knapp emphasized. "They might have their moments, but they always bring the best energy out of me. They are always asking questions and eager to learn. Those things are very valuable."
Whether he works in the sizable fifth grade classroom with 29 students or the more small-group self-contained resource room, Knapp's egalitarian mindset toward young students perseveres. Conscientious teachers from high school instilled in him the values of respect and care for each student, regardless of their background.
"Every student deserves an equal opportunity and to have the same rights that everyone else does. Students can be supported in school and be afforded the best opportunities for their teachers to learn how they learn," Knapp said.
For Knapp, student teaching is a symbiotic relationship. Teachers ought to learn about their students as much as they teach them. Building rapport is essential in a classroom setting where each student desires to feel valued and seen.
"I learned that it is important to get to know your students — you have to build relationships before you can teach them anything. I want them to feel comfortable with my presence in the class — I have to build trust," Knapp explained. "One of my professors during my freshman year said, 'Your students do not care how much you know until they know how much you care.'
"That has always been something I think about when I step into a classroom," Knapp continued. "If my students don't know that I care about them as a person and as a human being, they will not care about what I know or what I am teaching. Even a brief daily conversation can enhance a student's engagement and eagerness to learn."
Knapp recognizes that creating trust and understanding is paramount for success and yields more beneficial outcomes for his students and himself.
Implementing these essential techniques becomes more manageable when a teacher appreciates their students and their school's community. For Knapp, Fife Elementary School vitalizes him for the future and is a place he would love to return to one day as a full-time teacher.
"I enjoy teaching, I enjoy my program and I enjoy being around the kids."