You Ask, We Answer: How do you accommodate dietary restrictions?
Posted by:
shortea
/ April 28, 2023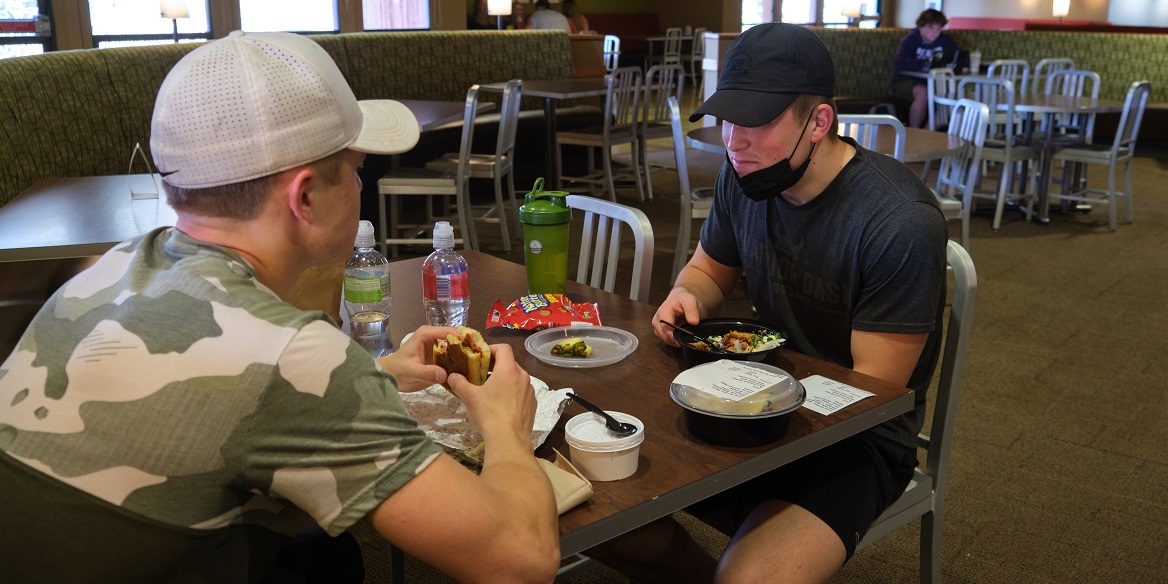 April 28, 2023
If you are living with a medically diagnosed food allergy or intolerance, or any other reason you may have dietary restrictions, you are not the only one on PLU's campus! PLU Hospitality Services & Campus Restaurants are equipped and dedicated to accommodate customers who have food allergies, sensitivities, or other dietary needs. Our Executive Chef, Sous Chef and managers are easily accessible and committed to providing safe, healthy, and delicious options.
All menus in The Commons have the top nine allergens (Dairy, Egg, Soy, Sesame, Shellfish, Fish, Peanut, Tree Nut and Coconut) marked for all items. We also indicate when an item is Vegetarian, Vegan, Contains Pork or Gluten-Friendly. Additionally, we have eliminated all peanut and shrimp items from the menu in The Commons to avoid any chance of cross contamination.
You'll notice we use the term "Gluten-Friendly" as we don't have a dedicated gluten-free kitchen. We do have protocols in place to help us keep cross-contamination to a minimum. Our fries are cooked in a dedicated gluten-free fryer, we use dedicated gluten-free utensils and cutting boards and our staff is trained in cross-contamination prevention. Additionally, there are often suggestions on the menu to help you know how to customize a vegan or gluten-free dish for you.
If you're concerned about eating safely at PLU, scheduling a meeting with our Executive Chef is a great way to let us know about allergies or special food requirements you may have and to learn how you can navigate The Commons in the safest way for you.
If you would like more information about our Campus Restaurants and Dining program, you can find it here. If you would like to contact us to learn more please call us at 253-535-7474 or email us at dining@plu.edu. We look forward to seeing you on our campus soon!
Guest Blogger: Erin McGinnis '90, Associate Vice President for Hospitality and Retail Services, Dining and Culinary Services