In their own words: Current students on studying biology at PLU
We asked students Sidney C. '24, Daniel B. '25, and Makenzie C. '24 to share their thoughts on what it's like to be a biology major at PLU. Here's what they had to say.
Posted by:
mhines
/ July 6, 2023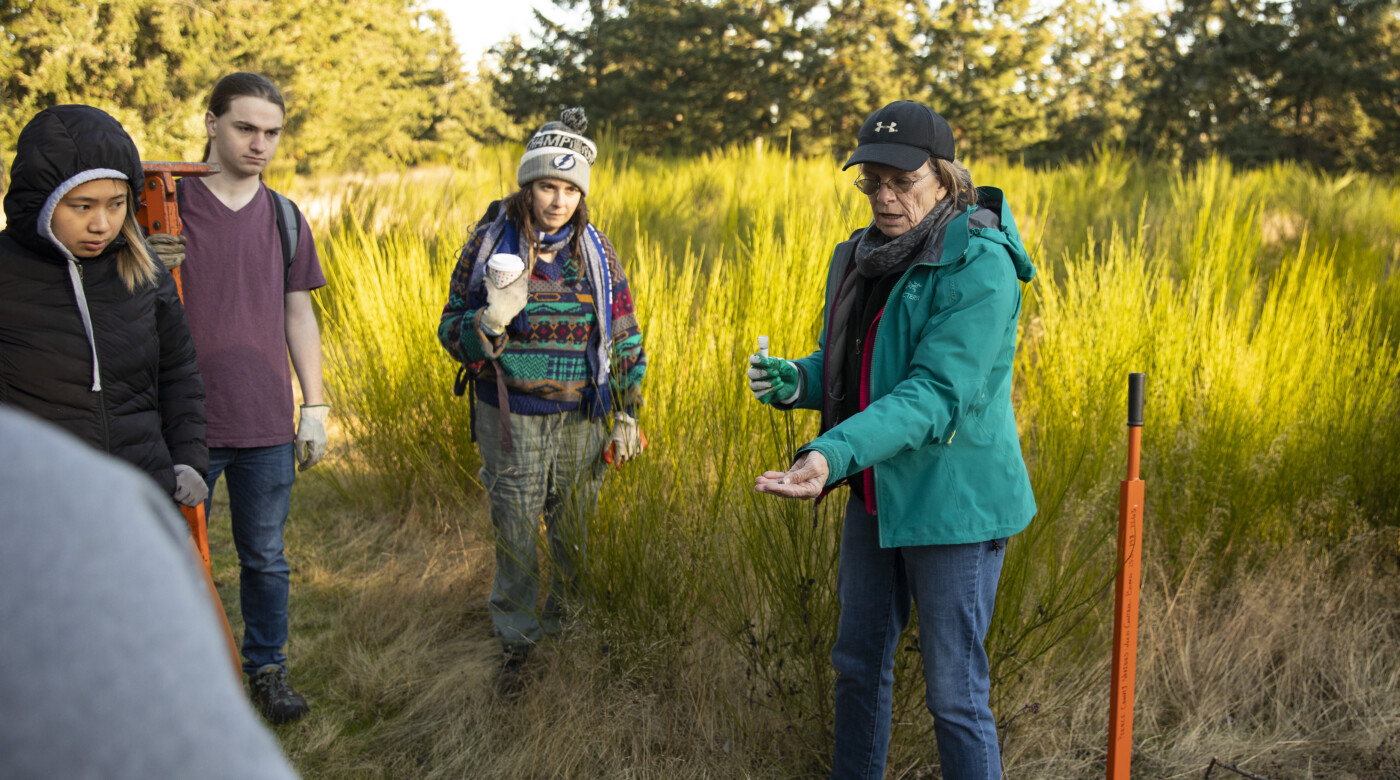 July 6, 2023
Why biology at PLU?
"There has never been a dull moment with this major. Whether it be in lecture or during a lab, I know I will gain knowledge and experiences that will only uplift my time at PLU. I will be honest, it can be tough at times, but I am constantly surrounded by other individuals who are easy to engage with and willing to work with me and colleagues to make our time at PLU beneficial." – Sidney
"The Biology department does a fantastic job of providing classes across a diverse set of disciplines. I feel that my courses in ecology and evolution, cell structure and function, and physiology have given me a broad foundation of understanding that I can carry forward with me into my future work." – Daniel
What skills are you learning?
"There are tons of skills that I have been able to gain during my time at PLU, and there are so many opportunities to learn new ones too! Some very important skills I have gained are teamwork and leadership. Through my job working for the biology department, and other clubs and organizations I am part of, I am constantly surrounded by hardworking and committed students who have given me new perspectives and approaches to life. I have also cultivated many lab skills through my job and my lab courses, ones that I know will be beneficial for many careers such as research based or health care based ones." – Sidney
"I am planning on going into medical research in the future, and PLU has so many ways to prepare me for this. One thing that has supported me in this goal is my job as a lab prep, I work weekly to prepare media, reagents, and other items. Also, many of the classes I take have labs that increase my skills and techniques, which can be fostered and improved in the future." – Makenzie

What are your professors like?
"I love the professors. Many of them feel like a friend I can go to and chat about my day and what I have planned next for my future. They almost always have their office doors open and are always willing to flex their schedule to meet for office hours. I also love how you can always make a friend in the class, all the students are so welcoming and willing to help you out if you're having a hard time understanding the content. When you walk into Rieke (the science building), you will always see a familiar face, someone to sit next to while you get your work done." – Makenzie
"It is definitely a difficult major that requires a lot out of its students, but I have always felt supported by my professors. They are compassionate and understanding, especially considering how crazy my schedule can get with the diversity of other interests and extracurriculars I have here at PLU. The faculty genuinely want you to learn, and so if you're willing to engage with the coursework, ask questions, and strive to improve you will find that they will eagerly meet where you're at and help you along the way." – Daniel

What's your favorite class?
"My favorite class was Comparative Anatomy with Dr. Schutz. She taught me many new skills in dissection and challenged me to learn a lot about anatomy in a new and fun way. The class was blended in a perfect way, where we would lecture some through Zoom, and dissect in person during labs. At the end of the semester, she asked us to post a section on Wiki articles, which was totally new to me, but I had so much fun doing it, and the post is still up today!" – Makenzie