In their own words: Kinesiology students at PLU
Posted by:
mhines
/ July 20, 2023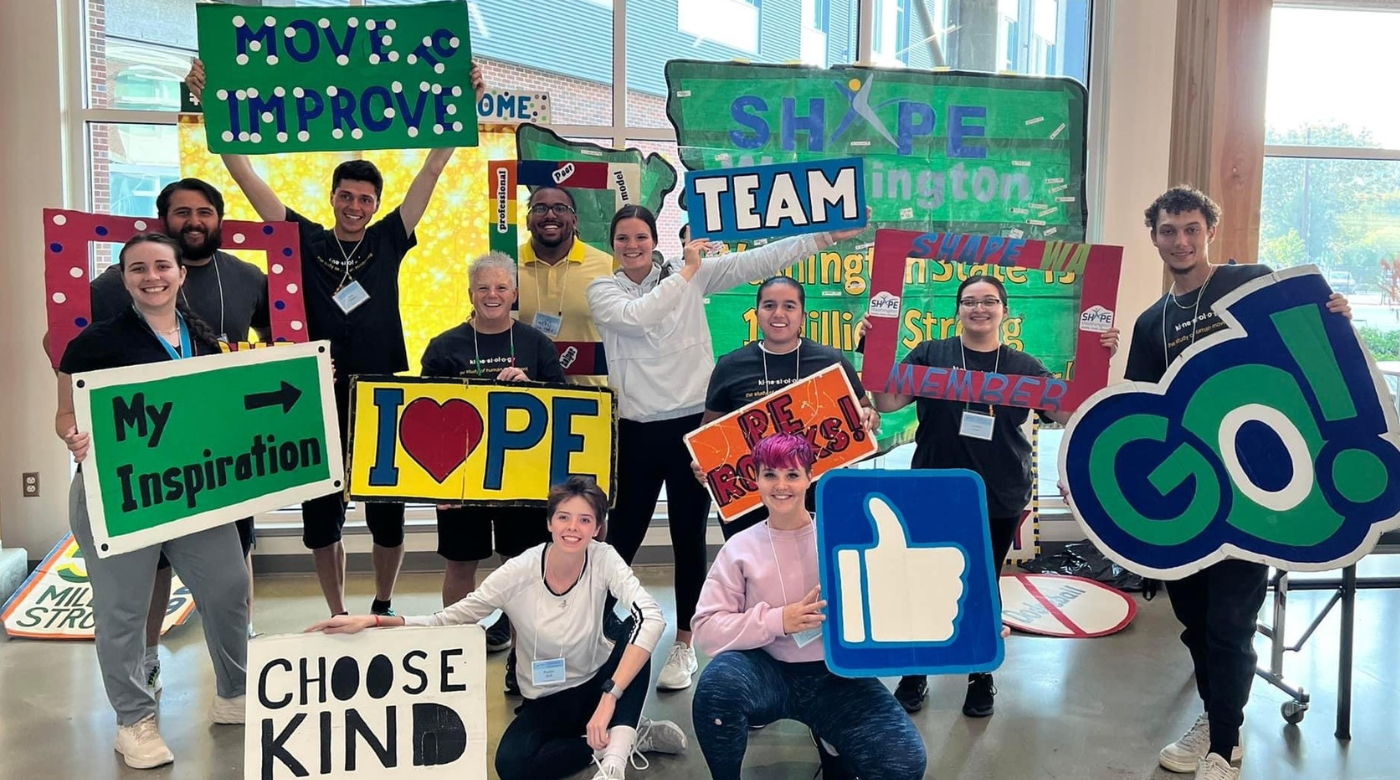 July 20, 2023
We asked students Megan B. '23 and Peyton S. '23 to share their thoughts on what it's like to be a kinesiology major at PLU. Here's what they had to say.
Wondering what kinesiology includes? Overall, it's the study of human movement and the science behind physical activity. At PLU, our kinesiology major includes concentrations in exercise science, pre-physical therapy, and health & fitness education and promotion, plus minors in coaching, exercise & sport psychology, and pre-athletic training.
Why kinesiology at PLU?
"I chose to study Kinesiology at PLU because I knew I wanted to do something with physical therapy and I heard the Kinesiology faculty were incredible!" – Megan
"I chose to study Kinesiology at PLU because they had lots of hands-on, practical and professional opportunities at all levels in the program. It also allowed me to have a minor and study another subject of interest." – Peyton
Tell us more about the kinesiology professors.
"The faculty in the PLU Kinesiology department are great. They always want the best for you, and are willing to work with you. They are quick to respond, and help you in all different situations. They are very personable, and care for you outside of the kinesiology realm too. I could not ask for better support from the department." – Peyton
"Dr. Katica, who usually teaches biomechanics and adapted physical activity, is awesome and one of my favorite professors at PLU. He's so passionate about what he does and it shows through the way he teaches. His classes are always fun and he's also just so kind and willing to help in any way." – Megan
What has been your favorite kinesiology class?
"One of my favorite classes I took was the exercise testing and perception. I really liked this class because most of it was practical application and us getting to run different exercise tests on each other. There are things I learned to do like manual blood pressure, heart rate and range of motion that will be very useful in my future career. Dr. Katica fostered a great learning environment by letting us try everything. I also met some of my best friends in this class, which is always a plus". – Peyton
"KINS 315: Body Image taught by Dr. Mann. By far my favorite class I've taken in my 4 years here. It's a course that teaches you about body image and the many myths about weight and health. It completely changed my perspective on body image and body positivity and I am so so grateful that I had a chance to take it. Absolutely find a way to fit it into your schedule at some point!!" – Megan
How is your kinesiology major preparing you for your next steps/career goals?
As a future physical therapist/occupational therapist, the PLU Kinesiology department has given me a great base foundation. It has let me dip into all different aspects from biomechanics analysis, psychology and physiology that specifically focused on exercise. It has given me tools that I will be able to apply in all aspects of my career, and overall it will make me a better individual and practitioner. – Peyton
I feel that majoring in Kinesiology with a concentration in Pre-Physical Therapy has fully prepared me for my post-undergrad journey of going to PT school. The major fulfills all of the prerequisites for PT school and the professors are a great support system in your search for graduate schools and your application process. – Megan