Q&A with Student-Athlete Advisory Committee
Students share how PLU has impacted their lives
Posted by:
vcraker
/ November 5, 2021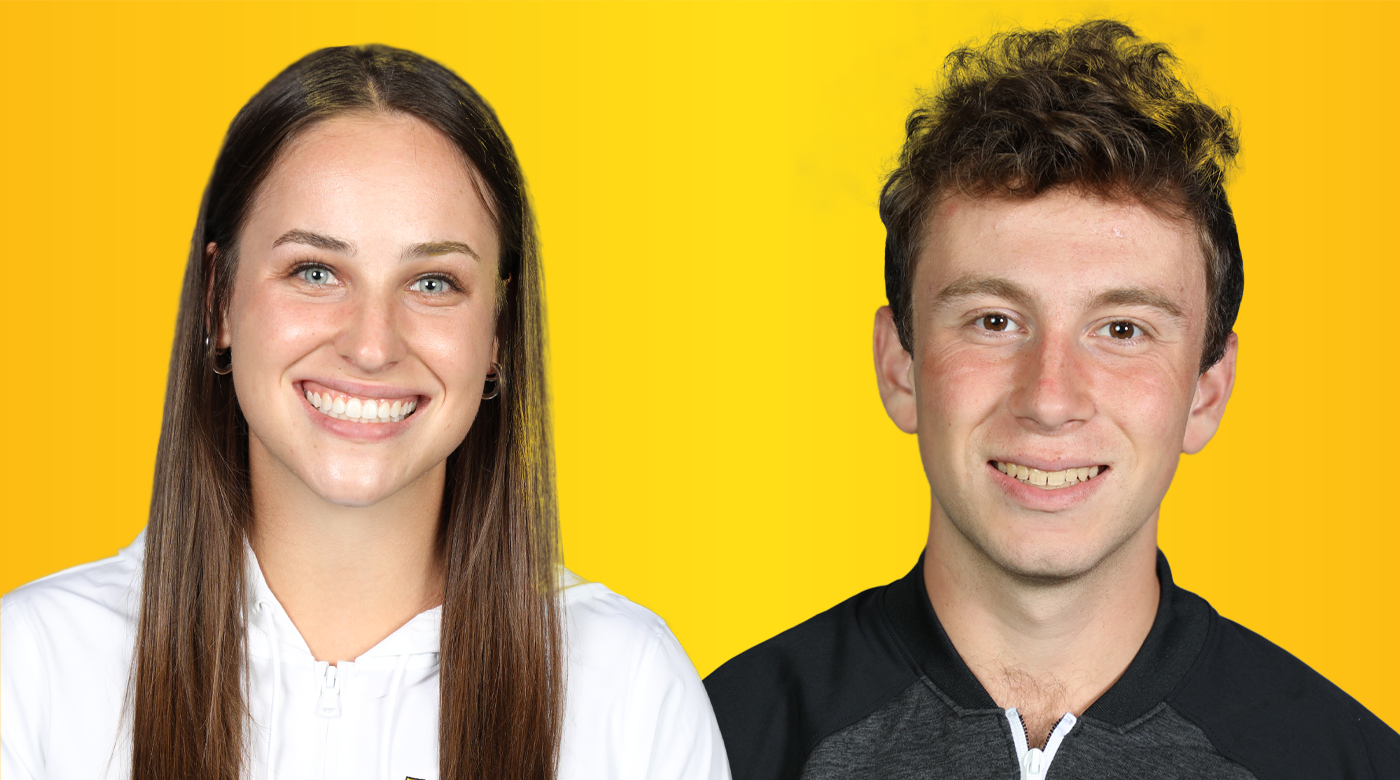 November 5, 2021
PLU's student-athletes understand what it means to be part of a team. They learn how to build on their teammates' strengths, overcome failure and achieve collective goals.
We spoke with Student-Athlete Advisory Committee (SAAC) officers Danny Samson '22 and Bridget Duven '22, both political science majors, about the impact athletics has on their development and for the PLU community as a whole.
What things have you learned about being a college athlete and a student? How do they benefit one another?
Danny: Being a student-athlete has taught me numerous lessons. I have learned how to be a more responsible individual, work in a team with differing personalities, and manage my time while juggling multiple roles. The opportunity to participate in athletics while also furthering my education has only given me positive experiences that I will continue to be able to draw from throughout my life.
Bridget: Like many other students who partake in extracurricular activities, you very quickly learn time management. I think this is such an important skill to have and will transcend jobs, activities and phases of life. For me athletics provides an outlet for stress relief. The importance of having an outlet for having stress relief is something I will take as I move into graduate school and further in life.
How do you see yourself as part of the Lute community?
Danny: I feel my role in the Lute community is directly tied to my role as an athlete. Being in athletics has only given me more opportunities to meet Lutes around campus who I otherwise might never have met. I feel I have been incredibly blessed to call myself a part of the Lute community.
Bridget: Through my time at PLU, I have strived to develop relationships in all aspects of my life. I see myself as a leader, athlete, student, peer and mentor in the Lute community.
What are you proud of in how the athletic teams—and your team—engage with the community at large?
Bridget: I have always enjoyed when the swim team joins with Metro Parks Special Olympics and provides swim lessons and the opportunity to compete with them at their meets. I have also really enjoyed when we provided swim lessons during the spring semester to kids at Trinity Lutheran. Both events allowed us to engage with a wide variety of ages while sharing the common interest of swimming with these community members.