Senior Profiles: Class of 2019 Is Making a Difference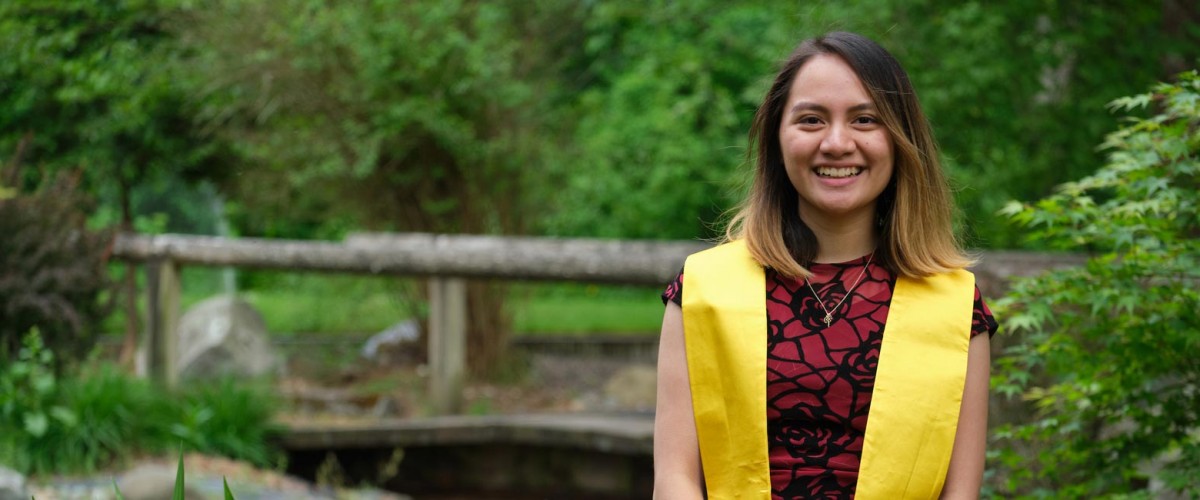 May 23, 2019
By Vince Schleitwiler
Marketing & Communication
TACOMA, Wash. (May 23, 2019 ) — Judging by its accomplishments, Pacific Lutheran University's Class of 2019 is poised to make an immediate impact on the world — mostly because they already have done so much at PLU. Here's a look at just a handful of outstanding members of 2019's graduating class.
2019 Commencement student speaker: April Rose Nguyen
Majors: Political Science and Strategic Communication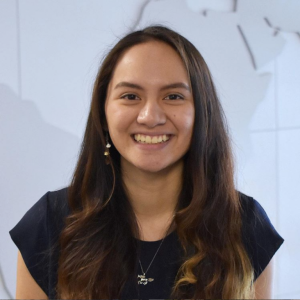 Hometown: Kent, WA
Selected accomplishments: Graduation Honors (cum laude); Act Six Scholar; Rieke Scholar; Spirit of Diversity Award; International Honors Program; Pinnacle Society; organizer, Let's Talk About: Religious Diversity forum series; At-Large Senator, ASPLU; At-Large Board Member and Website Content Manager, National Organization of Women (NOW), Seattle chapter; Development Coordinator, Korean Women's Association (KWA), Tacoma
Post-graduation plans: Working as an HR Advisor at Providence Healthcare, considering graduate studies in political communication
For her Capstone project in Political Science, April Rose M. Nguyen created a documentary on the 10,000 untested rape kits in Washington, and helped raise awareness of the issue with a post-screening panel featuring two state representatives, Tina Orwall (D) and Gina Mosbrucker (R). In her first year, the tireless Nguyen planned a six-week series of discussions on religious diversity, spanning six faith traditions, which won Social Justice Program of the Year. "It was an ambitious project," she reflected, "and it spurred my determination to prove to myself that I can do anything I set my mind to."
A favorite PLU memory: This year's Act Six Scholars Senior Celebration was Nguyen's last big planning commitment for the program. "It was also the first time that my mom and my PLU mentor, Miss Melannie Denise Cunningham, got to meet each other," she recalled. "At the end of the event, as I was being my usual self, running around and saying hi to people while trying to make sure everything was in order, I doubled back when I saw that my mom and Miss Mel were hugging each other and crying. When I came closer to them, I heard them say to each other, 'She did it. She really did it. Our little April Rose.'"
A message to the PLU community: "There were so many moments throughout my time at PLU where I found myself doubting my own abilities and my own goals for myself because I wasn't sure that what I was doing was what I really wanted to do," she said. "But over time, I found that sometimes you just have to take risks and try new things. Branching out here and there to dip your toes into different communities and activities doesn't hurt you if you're having fun while doing it. That's why I was always jumping at every opportunity to attend a conference, to participate in a rally, to join a local organization, and whatever else came my way. Because if you really think about it, the best things in life are the things you least expected and the things you didn't necessarily plan for, right?"
Aziza Ahmed
Majors: Political Science and Sociology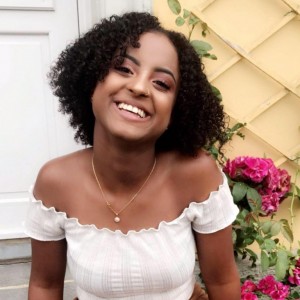 Hometown: Auburn, WA
Selected accomplishments: Graduation Honors (magna cum laude); Act Six Scholar; Interfaith Coordinator, Campus Ministry; Peer Learning Specialist, Center for Student Success; member, the collective; founder and organizer, Interfaith Games; Women's Action Commissioner, Office of Diversity, Equity, & Inclusion, Green River College
Post-graduation plans: Working for a company owned by a fellow PLU student's family; completing a JD or PhD to pursue youth advocacy and justice work in education
Born in Nairobi, Kenya to a family of asylum-seekers from Mogadishu, Somalia, Aziza Ahmed moved to the US at five, and came to PLU from Auburn's Mountainview High, with an associate's degree in gender studies from Green River College already under her belt. A committed activist, Ahmed served as the founding Interfaith Coordinator at Campus Ministry, worked at the Center for Student Success, and was part of "the collective," an unaffiliated, grassroots group of organizers. Her award-winning Capstone project, on black women's transformative resistance in higher education, sought to diagnose "benevolent racism," which "operates under the guise of being empowering." "Solidarity," she emphasized, is at the heart of her advocacy for interfaith accommodations, accessibility, undocumented students and students of color, and institutional justice in general.
Proudest achievement: "All of my accomplishments," she said, "are an ode to the people who have been part of my village, who uplift my throne and keep my crown steady." These include "the strong women I grew up with—all immigrants from Somalia," along with folks at the dCenter and at Green River's Office of Diversity, Equity, & Inclusion. Asked what she's proudest of, Ahmed replied in collective terms, describing service as a way of honoring her mentors, like Quenessa Long '18. "She inspired and motivated me as a leader," Ahmed said, guiding her "to give back that mentorship to those coming after."
A message to the PLU community: "Hold yourself to higher standards," Ahmed said, "never let the bar stop moving." This is a lesson she takes from her work for diversity, justice, and sustainability—never to be satisfied with what one's peers are doing, whether as an individual or an institution. "We can set higher standards for ourselves as a university," she insisted. "Think bigger, dream bigger," she added, which entails finding new language to name one's experience. Referencing Octavia's Brood, an anthology by the writers and organizers Walidah Imarisha and adrienne maree brown, she concluded, "All change is science fiction."
Emmanuel Gonzalez
Major: Biology, with a minor in Chemistry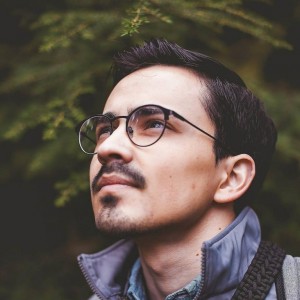 Hometown: El Centro, CA
Selected accomplishments: Graduation Honors (cum laude); Plant Genome Research Program summer research internship, Boyce Thompson Institute, Cornell University; student worker, Quigg Greenhouse
Post-graduation plans: Attending an interdisciplinary PhD program in plant science and data science at the University of Arizona's School of Plant Sciences
Emmanuel Gonzalez may be an accomplished young scientist on track for an impressive research career, but as a high school student, he struggled. After attending Mt. San Jacinto College and Tacoma Community College, he arrived at PLU still feeling "a little bit lost." "It was at PLU that I decided that college was for me, and that I'd give it my all," he said, citing the guidance of "inspirational and motivational" professors like Justin Lytle—"my go-to professor when it came to anything science." Through them, he found research opportunities on campus, at Cornell, and in the graduate program he'll attend in Arizona, and he credits his success to PLU's broad liberal-arts curriculum. "My time at PLU gave me a strong foundation," he said, "not just analytical skills, but being able to communicate with people, and to write lab reports, helped prepare me for the research world."
Proudest achievements: Gonzalez's interest in plants made participating in habitat restoration projects at PLU a perfect fit. "The university sits on prairie land," he explained, so going to pull weeds with a professor isn't an unusual occurrence. "In my time at the greenhouse, I was able to do some propagation of some really unique plants," he added, including Taxus brevifolia, an evergreen tree native to Washington state. "Bringing those native plants back adds to the landscape of the university," he said. This year, he was able to see plants bloom that he'd helped put in last year. "Seeing that hard work pay off has been something special," he said.
Future goals: "My ultimate goal is to become a plant scientist, and work on trying to make more resilient plants," he said. "As the population grows, there will be a greater need for food, and as weather patterns change, being able to breed more resilient plants will be really important."
Oni A.L. Mayer
Major: Kinesiology (concentration in Exercise Science), with minors in Chinese Studies, and Sport and Exercise
Psychology and a Peace Corp Prep certificate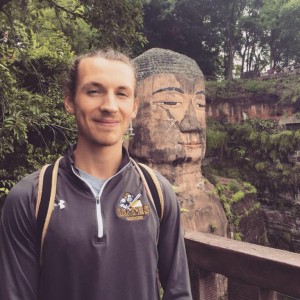 Hometown: Olympia, WA
Selected accomplishments: ASPLU Vice President; co-founder, Interfaith Games at PLU; Certified Yoga instructor at PLU; student representative on numerous committees, including Academic Affairs (Board of Regents), Campus Life, Counseling Center Director Search, Parking Appeals, Parking, Sustainability, Student Sustainability; three-year student-athlete
Post-graduation plans: Teaching English to 3-6 year-olds in Chengdu, China, coaching youth soccer, and teaching yoga; applying for graduate studies in nutrition and naturopathic medicine, to prepare for a career as a health coach
Oni Mayer's career ambition, "to offer accessible, affordable, and sustainable health care services with a combination of western and eastern medicine," is an expression the values of the PLU community as he sees them. "The conversations and people at PLU forced me to grow as a human and as a future health care provider," he said. "In essence, it is not enough to serve the people, if you are not serving all of the people, and especially if you are not serving individuals in greatest need." He added, "PLU is community and care. I believe that caring for communities that invest in me is my greatest joy and passion in life."
A favorite PLU memory: For Mayer, the everyday experience of PLU life was more powerful than anyone memory, and could be summed up in a single word: community. "The privilege and blessing of walking anywhere on campus," he reflected, will stay with him—"at any time of the day, upper or lower campus, you will always see someone you know. Genuine smiles, laughs, hugs, and conversations will always be shared." He added, "PLU is a little community of people that share space and conversation together, with a collective consciousness relating to care for one another."
A message to the PLU community: "In one sentence, this is what I would recommend for incoming students," he said: "With intention, keep an open mind, and live in spaces of uncomfortability!" With the constant stream of information and opportunities students face, he noted, keeping an open mind, and getting involved, is "paramount": "By getting involved in a variety of opportunities, positions, and events on campus, you are really getting the best out of the time and money you are investing for your college experience." Exposing yourself to new perspectives and experiences is also crucial. "Involve yourself in conversations that are uncomfortable as you can question why these spaces stimulate these feelings," he said, adding, "Be aware of the people and experiences you are exposing yourself with. Intentionally cultivate relationships, and find situations that will help you grow to your greatest potential and accomplish your goals."
Nelago Nuunyango
Major: Political Science, with a minor in Literature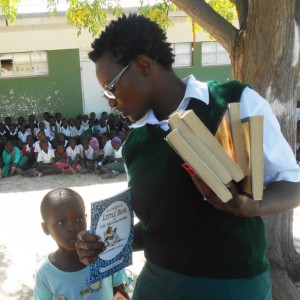 Hometown: Epato village, Namibia
Selected accomplishments: Graduation Honors (magna cum laude); PLU Q Club Scholarship; PLU Academic Scholarship; First in Family Scholarship; Donald R. Farmer Award; Lutheran Leadership Award; Sigma Tau Delta English Honor Society; Phi Theta Kappa Honor Society
Post-graduation plans: Pursuing graduate study in international relations; founding an organization to promote immigrant voter participation in Washington state
"I've never been a traditional student," said Nelago Nuunyango, "but I've seen traditional students struggle." One of nine children of a subsistence farmer in rural Namibia, Nuunyango made her way through Green River College and PLU while raising two sons of her own. "I just want to say, it can be done!" she exclaimed, adding, "This is not just my diploma—this is for my village." In fall 2017, however, she considered dropping out, as she struggled to help a sister attend Green River while paying daycare expenses for her sons. "Then, my professor, Lisa Marcus, looked at me and said, 'I'm going to fight for you and make sure that you are able to stay in school," she said. "She's always been there for me."
A favorite PLU memory: Like her professors, Nuunyango is determined to use her own opportunity to open doors for others. Going to the state legislature for Student Engagement Day was especially empowering. "I was able to use my voice," she said, "and advocate for the State Need Grant"—a program that supported her, and that she considers particularly important for mothers returning to school while raising children. "I was proud to go to Olympia and advocate for them, and I will continue to do this as long as I have some breath in me," she said. Nuunyango's political activism dates back to her youth in Namibia, and was continued at Green River; she also maintains a charity to support schoolchildren's expenses in her home village.
A message to the PLU community: To current and future students, Nuunyango advised, "It's all about time management." Graduating magna cum laude while raising two kids suggests she knows what she's talking about. "Make use of all the resources on campus," she said. "I'm not ashamed to ask for help. Just reach out to your professors—that's why we're at PLU." Peers are a resource, too. "I learned so much, not just in the classroom, but in places like the Writing Center," she added. "I just want to give a shout-out—my heartfelt thanks—to Nick Templeton. He was not only my writing tutor. We became friends." They've even discussed going back to her village to offer workshops there.