Student-athlete finds a community more than 2,600 miles from home
Posted by:
vcraker
/ November 14, 2022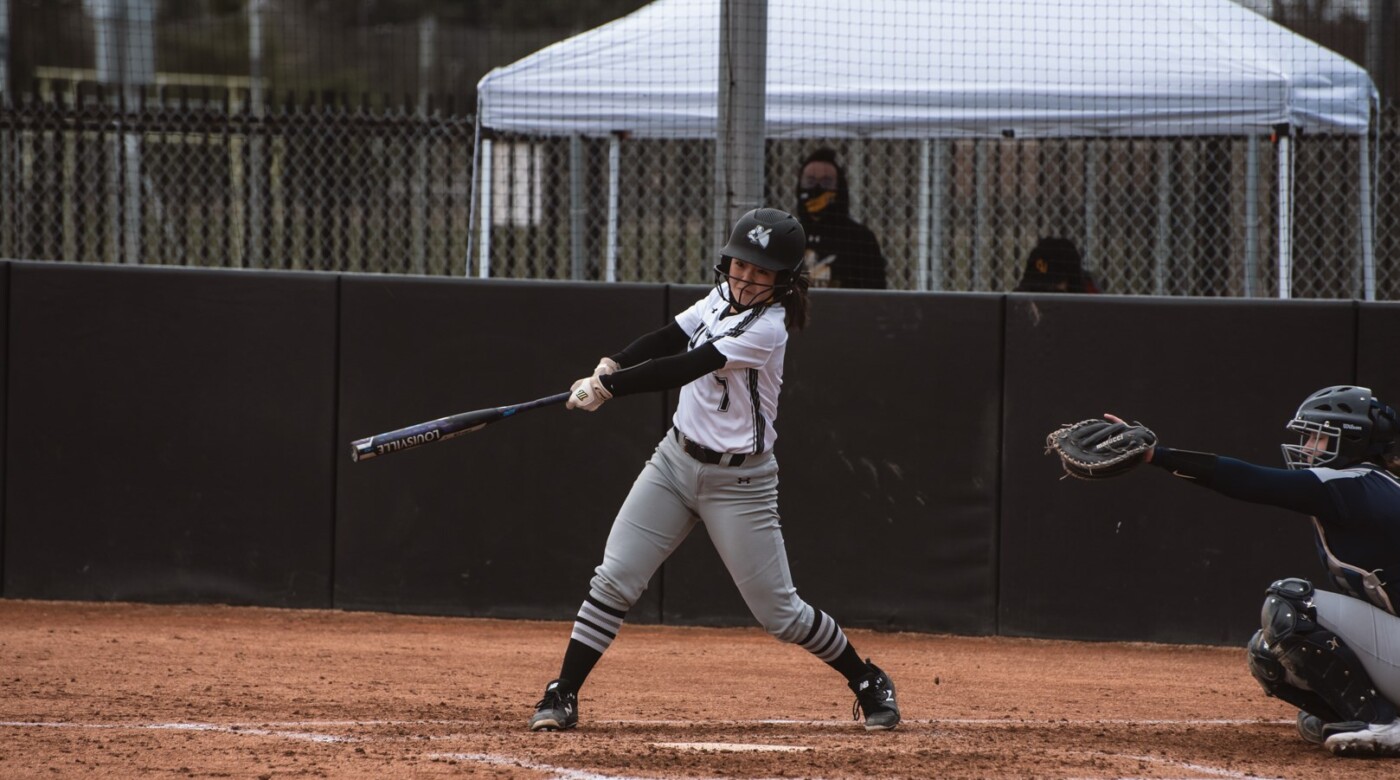 November 14, 2022
Rylie Wada '25, a nursing major from Honolulu, Hawaii, shares her experience finding community on the mainland. The softball player says she's fortunate to have found a home at PLU in the classroom and field.
Why did you choose to attend PLU?
I really wanted to play softball, and the Division III aspect of it would allow me to focus on school in my education, which is ultimately the most important thing for me and be able to play softball at the same time. I've also had friends here before me who've only had good things to say about it.
What did your friends tell you about PLU that piqued your interest?
It was a lot about the sense of community that they felt. I went to a smaller private school at home and wanted something similar where I could build a relationship with my teachers and classmates. A place where I wouldn't just be a name or a number on a roster —and I've gotten that here.
How would you describe the community at PLU?
It is a kind of family where everyone knows everyone and are willing to help each other. It's really easy to feel at home here, and everyone's nice and supportive. I think (professors) want you to succeed in their classes, and they provide a bunch of resources for you to succeed. I also worked as an RA last year, so getting to work with people in the residence halls and seeing how much RAs, the Community Directors, and other people who are part of RHA care for the community, I got to see it through that lens too. Last year solidified my view that PLU is community-based, welcoming, and fun to be a part of.
Why did you want to study nursing?
Growing up, I had a few family members who went through some health problems. So being able to see the impact that nurses, doctors, and other caregivers had on my family members was a big thing for me. I wanted to be that person for someone who was in a really vulnerable state, and so I thought nursing would be a good profession to go into.
Juggling a nursing program and athletics can be difficult. But you seem to do that well. What would you consider your biggest challenge so far?
I would say being away from home sometimes is difficult. We do have a really big Hawaii community here. Still, I think adjusting to the schooling aspect of it, especially in the beginning going back from online learning to back in person, was a little challenging. But, again, the teachers are super helpful and willing to assist in any way they can. I would say I'm lucky to be part of a team, so my teammates are helpful, and my coach, I think she really advocates for her players along with the administration in general.
At PLU, people often say "Lutes Center Community." What does that mean to you?
I feel like people here at PLU focus on advocating for each other and creating that safe space where we can truly be who we are and discover different aspects of ourselves in a non-judgmental zone. We create a space and a community where we can freely be who we are, and I think we prioritize that at PLU.