Student stories from the 253 PLU Bound Scholarship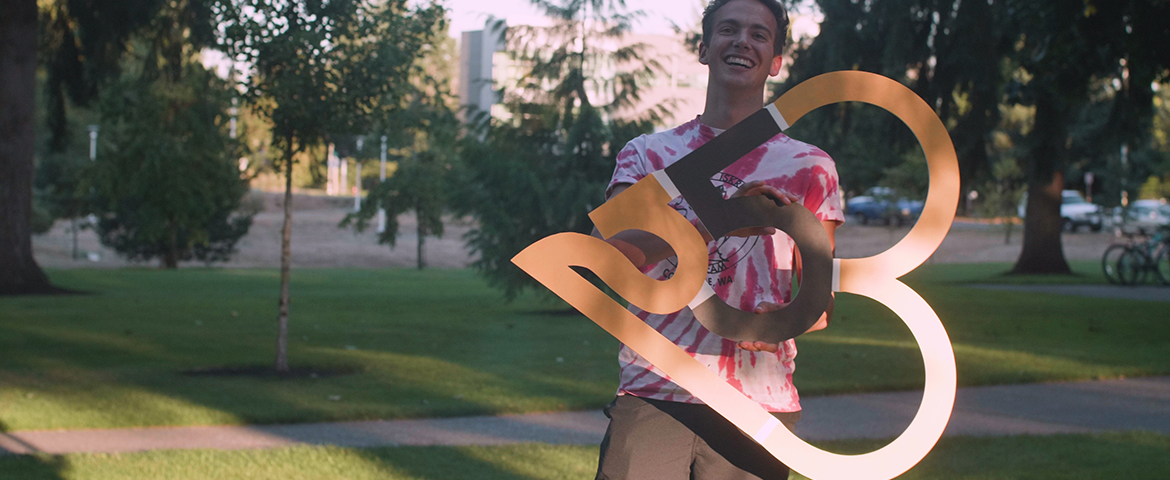 September 6, 2019
By Thomas Kyle-Milward
Marketing & Communication
Pacific Lutheran University believes that a private liberal arts education should be available to students from all walks of life and all economic backgrounds. The 253 PLU Bound Scholarship provides full-tuition financial aid to College Bound-eligible prospective students who attended a Washington high school and maintained a 3.30 or higher weighted cumulative GPA. 253 PLU Bound changes students' lives — these are their stories.
Alex Gutierrez '20
Watching a close family friend's important work in an intensive care unit made nursing an easy career choice for Alex Gutierrez '20. Finding an accessible, affordable way to achieve that goal as a high school senior, however, was much harder.
"Initially I was going to go to a community college because I couldn't afford to come here to Pacific Lutheran University," he said. "I was really looking around for schools and just couldn't find anything affordable."
Julian Franco, PLU's senior assistant director of admission for equity and access and a fellow Decatur High School graduate, encouraged Gutierrez to take advantage of the opportunity to apply for the scholarship during a visit to Decatur. Now, Gutierrez is entering his fourth year and final year of undergrad and getting ready to take the next step in his career — landing a job in critical care, hopefully working with children.  
"Having the 253 PLU Bound scholarship enabled me to come to a great school, major in nursing … and be a part of this tight-knit community," he said. "Going to PLU was just a dream come true."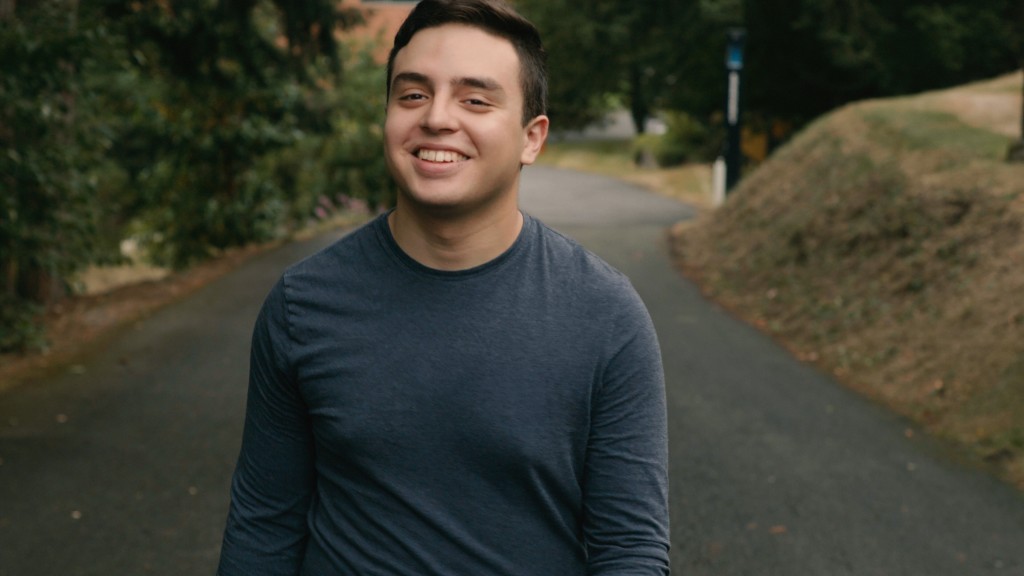 The 253 PLU Bound scholarship is available for any student from Washington state who is College Bound eligible, and has a 3.30 or higher weighted cumulative GPA. Students are awarded full tuition for all four years at PLU through a combination of federal, state, PLU grants and scholarships, and the College Bound Scholarship. Additional financial aid can be applied to room, meals, books and other expenses.
The financial flexibility offered by the scholarship has allowed to Gutierrez to have a more rounded college experience — he's active in intramural sports such as volleyball and soccer, just picked up bowling as a hobby and has a job at the PLU concierge desk — while also being able to help out his family financially when they've needed it. 
"Graduating with a bachelor's in the nursing program here will be something that'll be definitely instrumental in helping me get better jobs," he added. "And (I've) formed these great connections with the faculty here and the advisors that I've had." 
Gutierrez believes receiving the scholarship, combined with the subsequent success he's had at PLU, showed his high school peers in similar financial aid predicaments a path forward, and he encouraged high school seniors considering colleges to follow his 253 PLU Bound example. 
"Definitely don't be afraid to apply places that you think you might not (afford) because you just don't know what doors might open for you," he said. "And in the end, you may get into that one school that matches you perfectly."
Anamaries Garcia Marrero '20
Flexibility and versatility are important to Anamaries Garcia Marrero '20 — she's majoring in both psychology and sociology, has a passion for teaching and also enjoys student research and sustainability. That's why she sought similarly flexible, versatile financial aid options when considering higher education destinations. 
"I didn't want to graduate college with a lot of debt," she said. "A lot of students graduate college with an average of $20,000 in (loans). So getting the 253 Bound scholarship was great because it covers my tuition for Pacific Lutheran University (in full)."
The scholarship's combination of federal, state, PLU grants and scholarships, and the College Bound Scholarship means that as tuition costs fluctuate, the scholarship fluctuates with those costs — meaning eligible students get comprehensive financial aid coverage throughout their four-year experience. 
"Having the 253 Bound will help me have a better footing after I graduate college, because I don't have to worry about having a monthly fee to pay back my federal loans," Garcia Marrero said.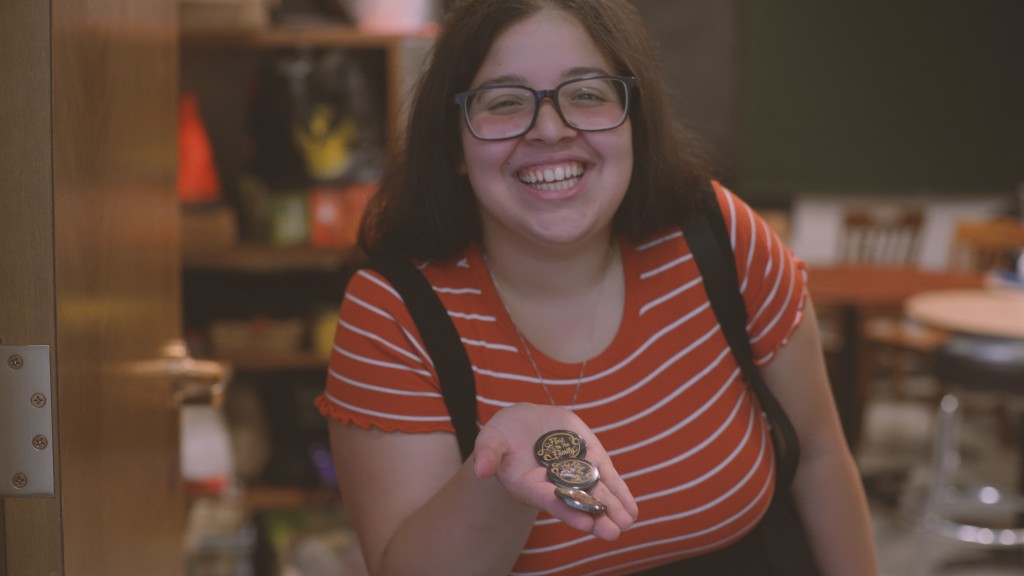 That sort of adaptability also means that she has more options when considering her life after undergrad — a necessity for someone with such a diverse array of interests and possible career paths. 
"I'm interested in teaching K through 12th grade — but right now I'm undecided between a masters in education, a master's in teaching or a master's in clinical psychology… or a gap year," Garcia Marrero said. 
In fact, finding a university that actively encourages students to pursue their vocation was one of the reasons Garcia Marrero chose PLU: she was looking for a level of mentorship and faculty-student interaction she couldn't have gotten anywhere else.
"I wanted a small school that I could connect with my professors and students," Garcia Marrero said. "PLU is great at understanding that students are people. PLU is (also) great at helping others be the best that they can be, as long as you ask for help!"
Nick Etzell '22
For Nick Etzell '22, the 253 PLU Bound Scholarship has always been a family affair. 
The sophomore, busy working on a business degree with minors in economics and innovation studies at Pacific Lutheran University, is following in the footsteps of older sister Marisa Etzell '20 — also a recipient of the scholarship. 
"It gave me a lot of insight as to how important and how helpful this scholarship was in lifting the financial burden that is college for so many other students," Nick Etzell said. "For me, that gave me peace of mind in accepting this scholarship."
It also reassured his parents, fresh off two older children already attending private universities (Nick's brother went to college in Minnesota). 
"There was a lot riding on me getting good scholarships to be able to attend a prestigious university," Etzell said. "And when I received this scholarship, it just really helped boost our family's financial confidence when choosing a college."
Etzell is a Resident Assistant in Tingelstad Hall this year, on top of his responsibilities as a PLU tour guide and being a member of the university's Ultimate Frisbee team.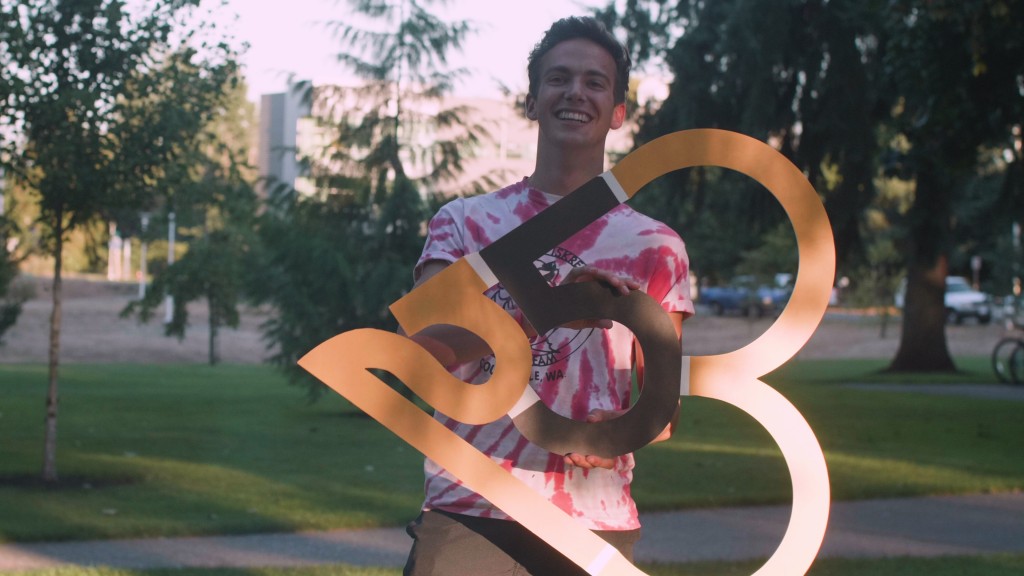 "The  scholarship really opened up more doors than I could really comprehend when I first came to PLU," he explains. "I haven't been so worried about applying for multiple jobs on campus and working extra hours. I could really focus on being a student — I've gained a lot of community there."  
It's also allowed him the flexibility to grow and adjust career goals as he learned, something that not all students can afford to do during their university experiences. After initially enrolling at PLU as a mathematics major, Etzell had a change of heart during his first year.
"Within a couple of months I realized that I was only good at math — I wasn't truly passionate about (it)," he said. "But I didn't figure that out on my own. Professors at PLU, friends and academic advisors really kind of dug deeper with me. … At PLU we really focus on vocation, and so now I'm working more on finding my vocation."