Women's Rowing Places 5th in NCAA Championships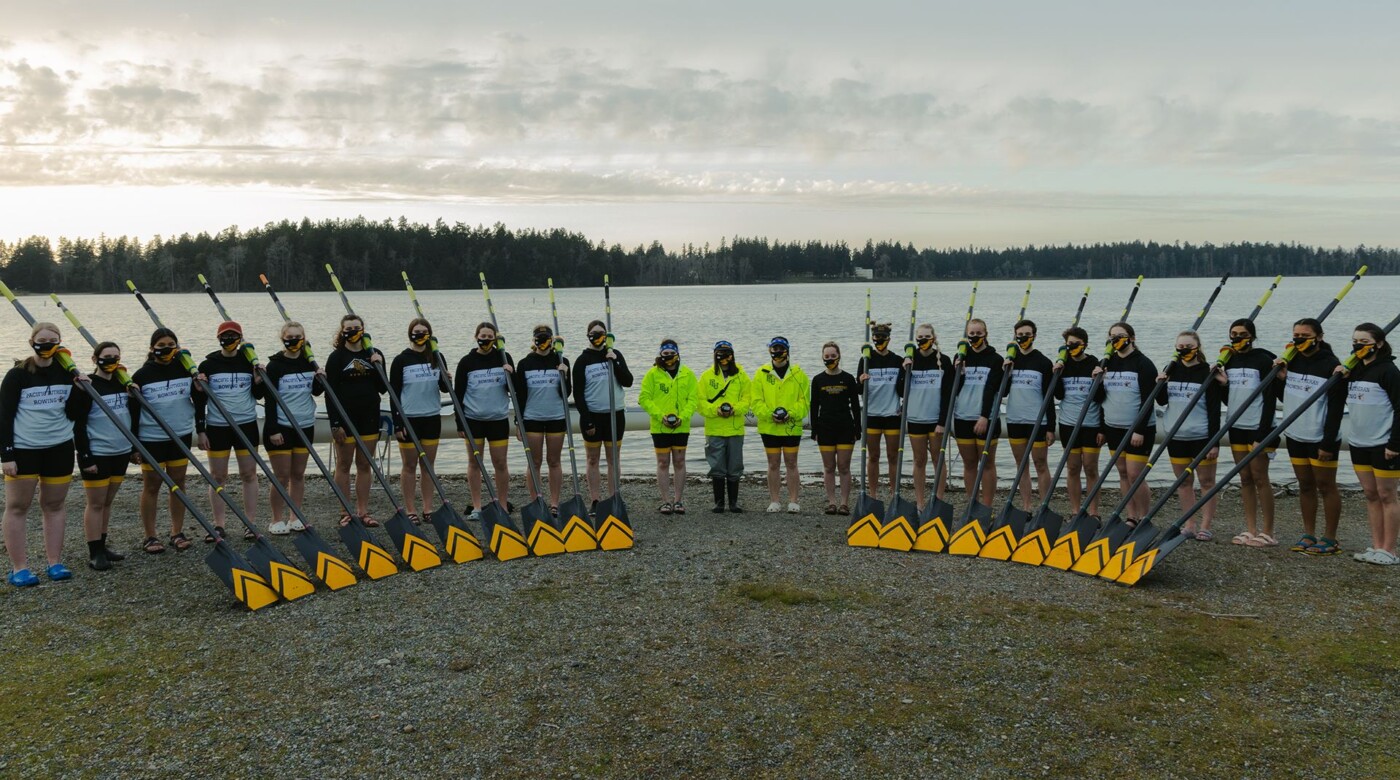 June 3, 2021
By Mark Albanese
Director of Sports Communication
The five-time Northwest Conference Champion Pacific Lutheran University women's rowing team collected its best finish at the NCAA Division III Championships since 2016 on Saturday, finishing fifth in the team standings at Nathan Benderson Park.
Pacific Lutheran's varsity eight boat won the Petite Final on Saturday, besting Washington College by a 13-second margin. The Lutes raced down the 2,000-meter course in six minutes, 56.721 seconds with the Shorewomen a distant second in 7:10.297.
"Anytime you're at the national championships you want to win a race. When you line up at the national championships you want to come in first and we were able to execute our race plan," said Head Coach Andy Foltz.
Jessie Dougherty coxswained the 1V8+ that was crewed by Ali Smith, Elizabeth Horner, Hannah Beach, Harper Bolz-Weber, Julianna Johnson, Maggie Nieberger, Brooke Faubion, and Anna Norman-Wikner.
"That crew has been a special crew all year. We put them in that lineup in late March and it hasn't changed. They've really been able to develop and get some swagger. It was really fun to see them screaming down the course guns blazing and executing a race the seniors will always remember."
The Lutes' second varsity eight opened Saturday's racing, turning in their fastest time of the season in the Petite Final. PLU traversed the 2K course in 7:35.76, shaving nearly five seconds off their time on Friday. The Lutes finished runner-up in the Petite Final and sixth overall with Washington College winning the race in 7:24.20.
The Lute 2V8+ was crewed by Molly Miller, Allison Sheflo, Emily Metzler, Stacy Duran-Gurrero, Carleigh Templin, Corrie Grieves, Mallory Drye, and Jasneet Sandhu with Caitlyn Vialpando piloting the boat as coxswain.
PLU has 19 NCAA Division III varsity sports and more than 450 student-athletes. In addition, students can participate in a multitude of club sports and intramurals.
Read the full story on the Lutes Athletics page.