You Ask, We Answer: How's the food?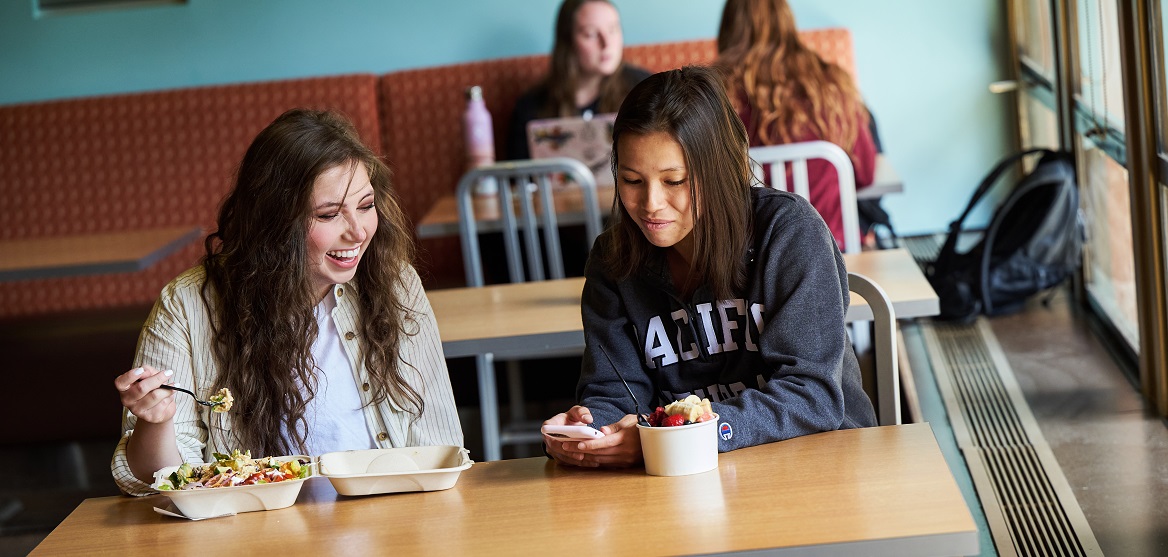 March 3, 2023
I have been impressed with PLU's food since the moment I started working here. As someone who is very familiar with the term "hangry", good food is an important part of my work day. With the options available both on campus and off, it's hard to go wrong when eating at PLU. I mean, who can be mad at the occasional pop-up event with free goodies courtesy of campus dining? Some of my favorites have included cookies and peach or berry cobbler, and don't even get me started on the scones…🤤
PLU Dining is dedicated to ensuring that they provide great options. They even run test menus in the summer and take feedback to ensure that students (and professors and staff) have a variety of options to choose from so that the food stays interesting throughout the year.
So far, I think the elote fries have been my ultimate favorite (I'm waiting for them to hit the menu again!). I took some home as leftovers and my 13-year-old was amazed to hear that they'd come from PLU's Commons!
Some of my Commons go-to's when I want comfort food are chicken strips and sweet potato fries. I even make my own garlic aioli dipping sauce with the variety of sauces and spices they offer (it's easy, just a little mayo, garlic powder, and dill). Another favorite offered daily are the super tasty pizzas cooked in a brick oven – you can either order one of the campus specials or design your own, including the option for gluten-free.
The food options at Old Main Market (OMM) are top notch and the Kelley Cafe has some really good soups too! I also love being able to order my coffee or Rockstar Spritzer ahead of time using the GET app from any of the three cafes on campus. Off-campus, 208 Garfield is a favorite of mine for the pesto penne pasta with pine nuts and their Nutella shake, which is amazing!
PLU has done a really great job at working with the community to ensure that everyone has equal access to good food, including offering a food and allergy key so students are aware of all of their options in a safe and easy way. The Dining staff will also work with students who have dietary restrictions so that they have food options that work for them.
If you're curious about what eating at PLU would be like as a student, take advantage of PLU's visit options and schedule to be here for lunch!
Guest Blogger: Natasha Lemke, Assistant Director of Admission for Equity & Access