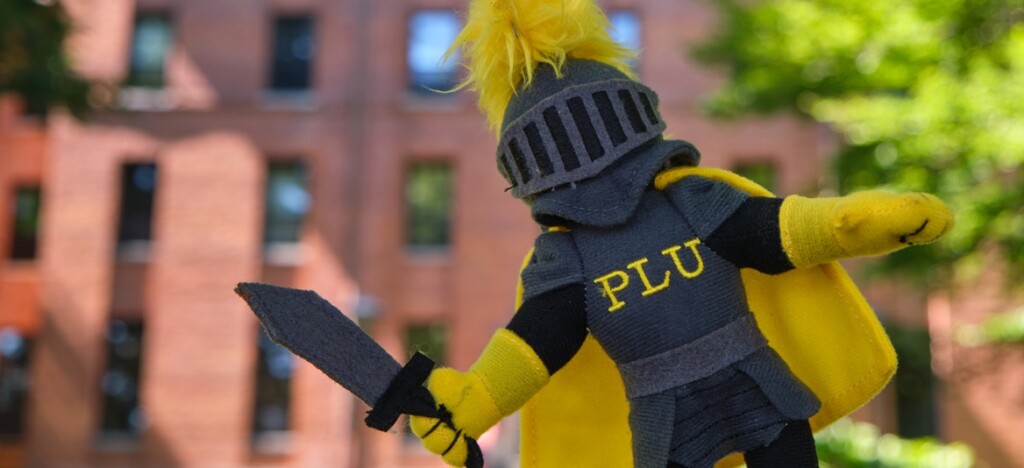 SPRING ADMITTED STUDENT EVENTS
Congratulations on your admission to PLU! We've got lots of ways for you to experience campus, whether it's your first time or your fifth.
Take a look at the upcoming events (including some virtual ZeeMee Live events to connect with both current Lutes and potential classmates!), and get your RSVP in soon – we're excited to welcome you to campus!
ADMITTED STUDENT DAYS
These days will include campus and special interest tours (Nursing, Athletics, Residence Halls & more), sitting in on a class, breakout sessions for your parents, an academic, involvement & resource fair, and the option for one-on-ones to go over your financial aid offer.
Space is limited for these days, so RSVP soon! Note: You'll be asked to log-in to your PLU student applicant portal to RSVP.
LUTE LIFE DAYS - Admitted Student Track
Pick an admitted student track for a special presentation for admitted students, class visit, campus tour, lunch, residence hall tour, and option for a one-on-one to go over your financial aid offer.
INDIVIDUAL VISITS
These are perfect if you've visited campus before and want to visit just one more time before making your college decision! Choose what you want to do: stay overnight in a residence hall with a current student, meet with a professor or coach, sit in on a class, etc.
Note: If you haven't yet received a visit scholarship, your individual visit must also include a campus tour and meeting with an admission counselor to meet the eligibility requirements for the visit scholarship
ZEEMEE LIVE EVENT
THURSDAY, APRIL 6, 6:00PM (PT)
SCAVENGER HUNT
Join Sydney Morris '25 and Jordan Vanni '25 on our ZeeMee Live Event Channel for a scavenger hunt! You'll be given an object to find and then you'll have to take a picture of it right then and there. How many of the items will you be able to find around your space?
NATIONAL DECISION DAY CELEBRATION - MAY 6
New Lutes are invited to campus to celebrate their decision to attend PLU in the fall! G
rab a yard-sign (limited quantity) to showcase your new Lute pride, take a photo with Lance-a-Lute, get some fun PLU swag, and join in our "Why PLU" Chalk writing event around campus.
This event is come-and-go style, so show up whenever works best for you between 10am and 1pm.

We look forward to celebrating YOU!