"A Queer History of PLU" follows the experiences of four queer PLU community members and three of their allies.
Many of these stories begin in the 1990s, a decade that, for queer Lutes, was symbolically ushered in by the joint decision of two professors—Beth Kraig and Tom Campbell—to come out of the closet in The Mast in 1993. Their coming out, and the student activist groups that were coalescing simultaneously, helped shift the campus climate for queer folks. PLU Pastor Jen Rude also speaks to the Lutheran church's shifting stance on queerness, and how she and other leaders paved the way for a less religiously prescriptive, more affirming campus. 
This project is intentionally titled "A Queer History" because it is far from comprehensive. Instead, it is the first iteration of what will hopefully be a living, cross-generational historical project preserving these real stories.
Perspectives
Click on each image to read the accompanying story. Click the button below to explore the timeline.
Beth Kraig
Are you brave or are you insane for coming out at a Lutheran university in the 90s… or are you just doing the right thing?
Beth Kraig, Professor of History in phased retirement, and one the first two openly queer faculty members at PLU.
Brian Norman
How do you move institutions towards living the values they claim to hold?
Brian Norman '99, student activist and American and African-American Literature scholar.
Colleen Hacker, Professor of Kinesiology, GSRS faculty member, and former field hockey and soccer coach at PLU.
Jen Rude, current University Pastor, and first openly queer pastor at PLU.
Nikki Plaid '96, student activist and first openly lesbian ASPLU President.
Katie Monsen '96 and Emily Davidson '98, allies to queer students and faculty during their times at PLU.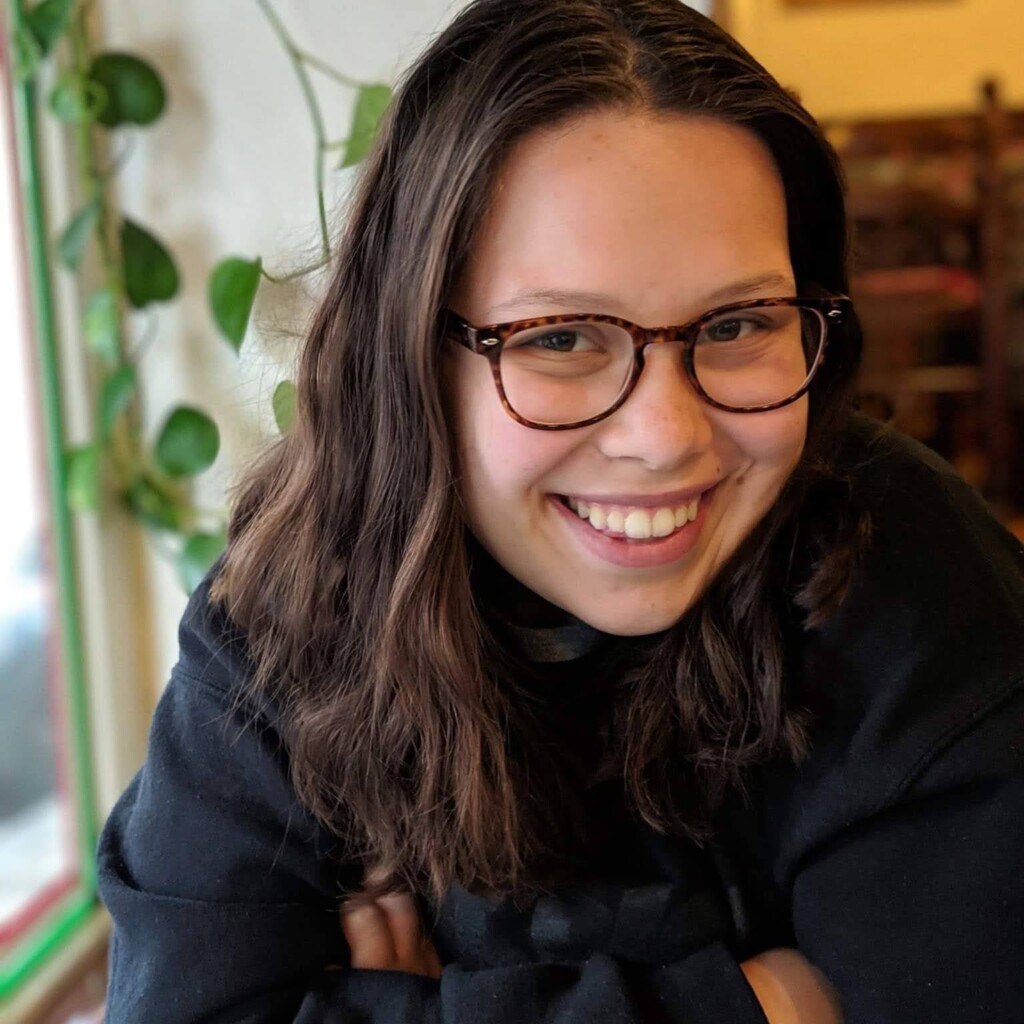 Curator's note:
Over the course of this project, I was reminded of the history of activism that lives in our university archive. I was also reminded that this history might exist only in the memories of those who lived through it if we do not intentionally seek it out and remember it. The PLU I attended appears very different from the one that many of the interviewees described—with its homophobia and conservative values—but its bones are the same, which is all the more reason to listen to the people who came before us and be insistent on advocating for intergenerational, intersectional, and interpersonal justice and social change.
On a more personal note, this project would not have been possible without the genuine care and indelible mentorship of Beth Kraig. For generations of PLU students, Beth Kraig has been our advocate, spirit-lifter, and role model. I knew Beth's name long before I took my first class with her. The advice from upperclassmen was "you have to take a class with Beth," and in tense conversations about how to best organize a protest or pull together a coalition of student groups on campus, I heard "we have to talk to Beth about this." It wasn't until my first day in her African-American history class when Beth mentioned her partner, Suzanne, that I realized I was sitting in a classroom with my first openly queer teacher (in my entire life!). There was never any secrecy, and to know Beth is to know the type of pure sincerity and openness that comes when someone treats each person they meet as a peer.
I am endlessly grateful that my years at PLU overlapped with the end of Beth's tenure, because I know I am a better student, historian, and person for it.
Thank you to Beth and the other interviewees—Brian, Colleen, Pastor Jen, Nikki, Katie, and Emily—for sharing your hearts and memories with me. This project is the perfect way to cap off my five years at PLU—a place which has shaped my scholarly approach to activist histories as well as my own activism and visions of social justice. A special thank you to Josh Smith, my supervisor this year at the Archives, for giving me the freedom to pursue this project and his enthusiasm for bringing stories of resilience and justice to our PLU collective history.
-Gracie Anderson '21