Brian Galante, Conductor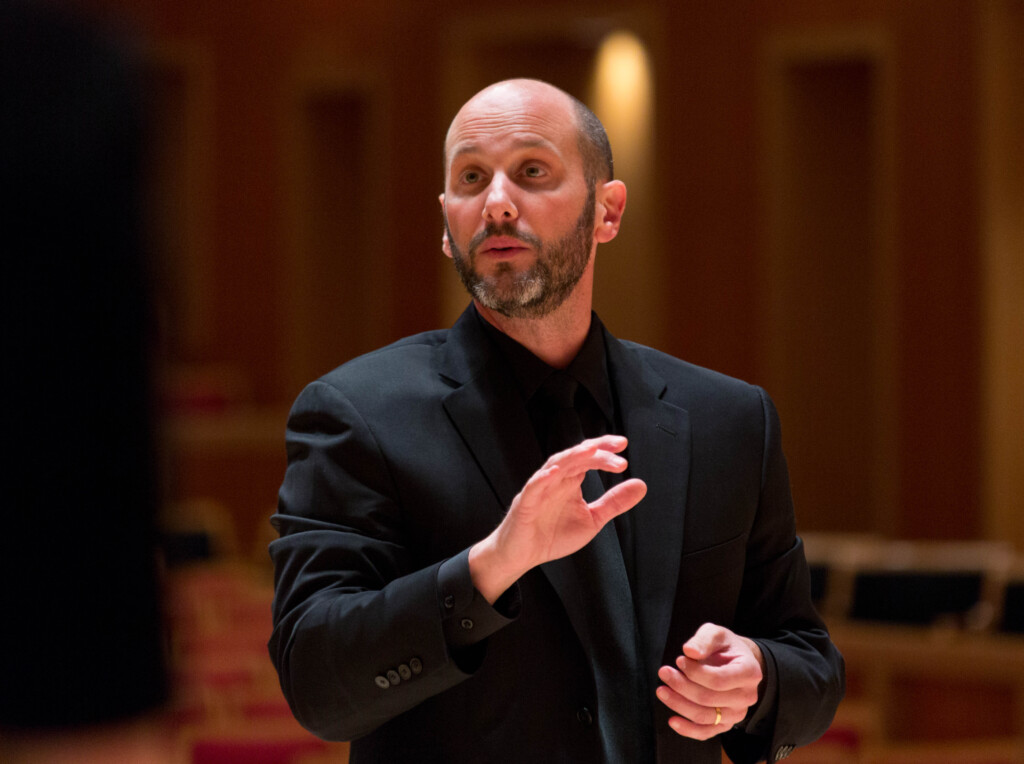 Past Conductors
Joseph Edwards
Gunnar Malmin
Maurice Skones
Richard Sparks
Kathryn Lehmann
Richard Nance
Dr. Galante is Chair of the Department of Music and Director of Choral Studies at PLU. In Fall 2022, he becomes the seventh conductor of the Choir of the West. Before taking on his administrative responsibilities in 2018, Dr. Galante also conducted University Singers and Knights Chorus, and taught undergraduate courses in Vocal Pedagogy for the Choral Music Educator, Choral Methods and Choral Literature.
Dr. Galante continues to find success and acclaim as a composer and arranger. His compositions are published by GalanteMusic, Walton and Colla Voce Music, have been performed by professional, collegiate, and advanced high school choirs throughout the United States and Europe, and recorded for commercial release by Delos, Centaur Records, MSR Classic, and PLU Media. He is the recipient of multiple ASCAP Plus awards, and a regular composer-in-residence for the Taylor Festival Choir (Charleston, SC).
Galante received the Doctor of Musical Arts degree in Choral Conducting, with a related field in Voice Science and Pedagogy, from the University of North Texas. He holds Master of Music and Bachelor of Music degrees from Louisiana State University. Previous choral appointments include Visiting Associate Director of Choral Studies at Louisiana State University; Conductor of the UNT Men's Chorus and Conducting Associate of the UNT A Cappella Choir; Director of Choral Music/Coordinator of K-12 Music at Highland Park High School, Dallas, Texas; Director of Choirs at Episcopal High School and Director of Music at St. Louis King of France Catholic Church, both in Baton Rouge.
Choirs under Galante's direction have offered invitational performances in Carnegie Hall and Avery Fisher Hall, Lincoln Center, New York; the Meyerson Symphony Center, Dallas; Notre Dame Cathedral and Sacre Coeur, Paris; the 2010 Washington Music Educators Association conference; the 2011 Northwest MENC Conference; and the 2012 Northwest Division ACDA Conference.
Frequently in demand as a clinician and adjudicator, Galante has conducted honor choirs at all levels. He served as President of Louisiana ACDA from 2001-2003, and remains an active member of the American Choral Directors Association (ACDA), National Collegiate Choral Organization (NCCO), the American Society for Composers, Authors and Publishers (ASCAP), Washington ACDA, and the Washington Music Educators Association. He served as Conference Chair of the 2020 Northwest ACDA Region Conference, Program Chair of the 2010 and 2018 Conferences, on the National Technology Committee (2007-2001), and Associate Conference Chair of the 2013 National ACDA Conference. He is Past-President of the Northwestern ACDA Region.