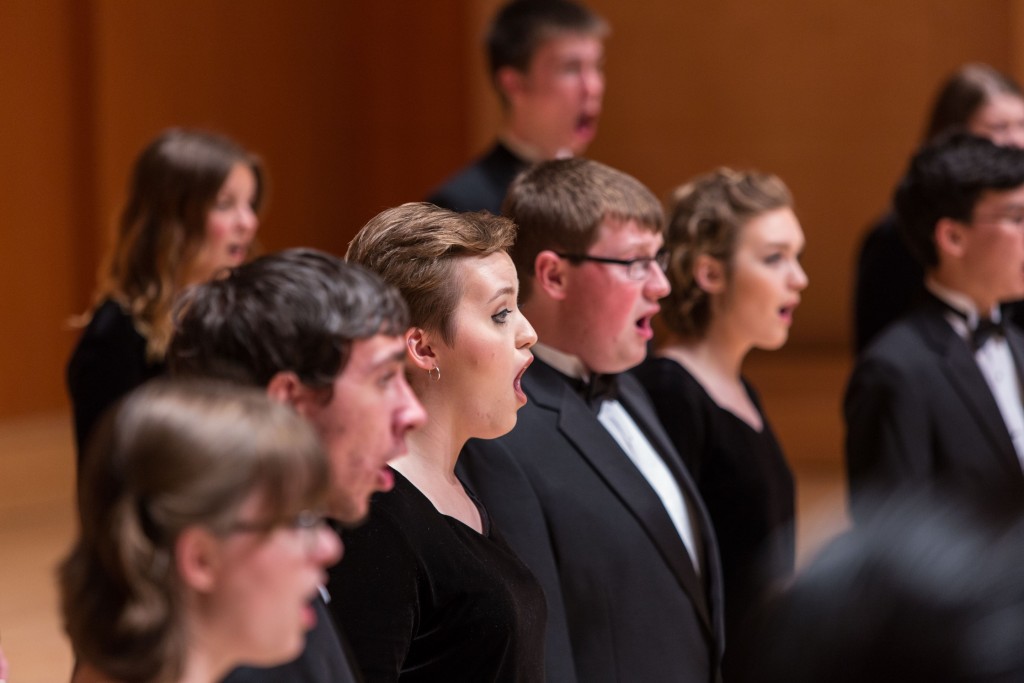 Choral Music at Pacific Lutheran University
PLU's choral program has a long history of success, and is recognized regionally and nationally for its excellence in ensemble performance, academic structure and rigor, and placement of graduates in positions in music education. Singers in the program have the opportunity to study private voice from one of eleven outstanding voice faculty led by Dr. Brian Galante, Director of Choral Studies and Dr. Jim Brown, Coordinator of Vocal Studies. Many choral students are awarded music scholarships, which are renewable for four years and are granted to students regardless of their choice of major.
Choral Music Curriculum
The School of Music, Theatre & Dance at PLU offers four music degrees: the Bachelor of Music in Performance, the Bachelor of Music Education, the Bachelor of Musical Arts, and the Bachelor of Arts in Music. Our students experience a thorough curriculum, taught by a highly qualified and cohesive full-time and adjunct faculty. Highlights of the choral music education degree include courses in elementary music methods and materials, secondary choral methods, secondary choral literature, vocal pedagogy, and four semesters of conducting. This is one of the most extensive undergraduate choral music education degrees available. PLU graduates are consistently placed in outstanding elementary and secondary school choral music positions.