Campus premiere of MediaLab's award-winning documentary – April 23
Posted by:
Todd
/ March 31, 2015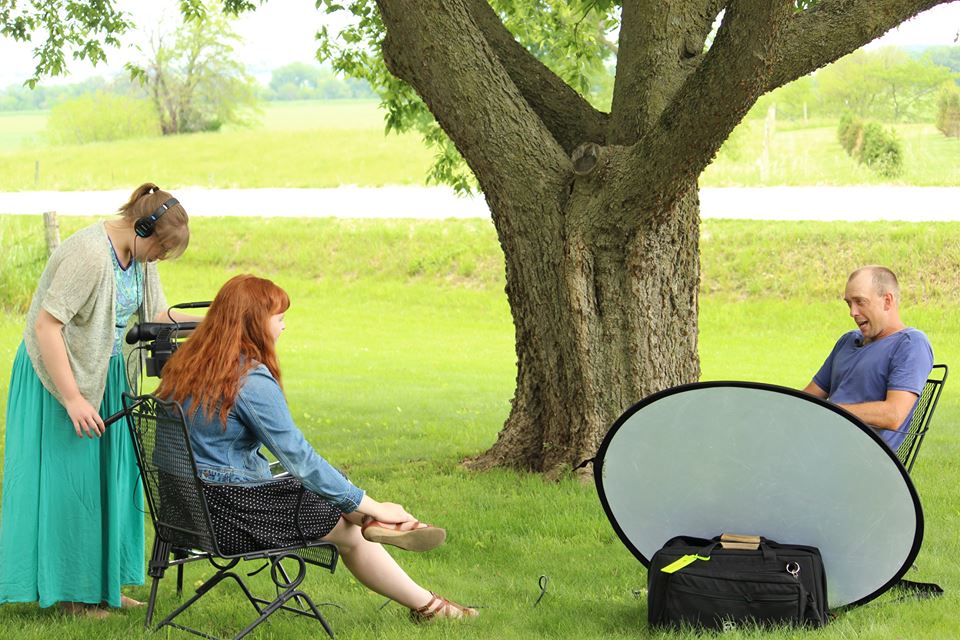 March 31, 2015
Campus premiere of MediaLab's award-winning documentary - April 23
MediaLab's award-winning documentary, Waste Not: Breaking Down the Food Equation is premiering on Pacific Lutheran University's campus April 23 at 6 p.m. in the Studio Theater attached to the Karen Hille Phillips Center for the Performing Arts.
The documentary was produced and filmed by senior Communication majors Amanda Brasgalla '15, Taylor Lunka '15 and Olivia Ash '15, who are all graduating this May. Senior Art and Graphic Design major Taylor Cox '15 and junior Communication major Evan Heringer '16 also assisted with the post-production of the film.
"We put a lot time and effort into this film, so we are thrilled that we get to share this with the PLU community," Lunka said.
The team spent more than a year researching the topic of food waste and traveled across the United States, Canada and even into the United Kingdom to conduct interviews. They spoke with a variety of people including everyday citizens, farmers, activists and government officials.
"Food waste is a topic that won't just go away over night," Lunka said. "A lot of us take food for granted, and this film will absolutely change the way you think about food."
Waste Not received recognition for the work Brasgalla, Lunka and Ash put into the film. The film was honored with an Award of Merit – Special Mention in the "Documentary Short" category from The Accolade Competition of Southern California; awarded second place in the long-form video category in the Broadcast Education Association's (BEA) Festival of Media Arts Competition; won the Rising Star award at the Canada International Film Festival; and received honorable mentions "Video Documentary Program" and "Video Movie Trailer" categories from the National Broadcast Society – AERho Student Competition.
Cox was also awarded the Silver Award from the Mercury Excellence Awards for her graphic design work in the documentary.
Since the first premiere last November, the Waste Not team has shown the documentary in two Tacoma schools, including Annie Wright Day School and Lakes High School, and at Ridgedale Library in Minnetonka, Minn., where they continued to spread awareness about food waste.
To learn more about the film, visit the teams' website: wastenotdoc.weebly.com.