Jp Avila – "Office Hours"
August 9, 2016
In our new series, "Office Hours," faculty open their doors and give you a look into their creative spaces. Join these faculty for their own office hours at PLU. Come in, sit down, have a conversation, you might just learn something new!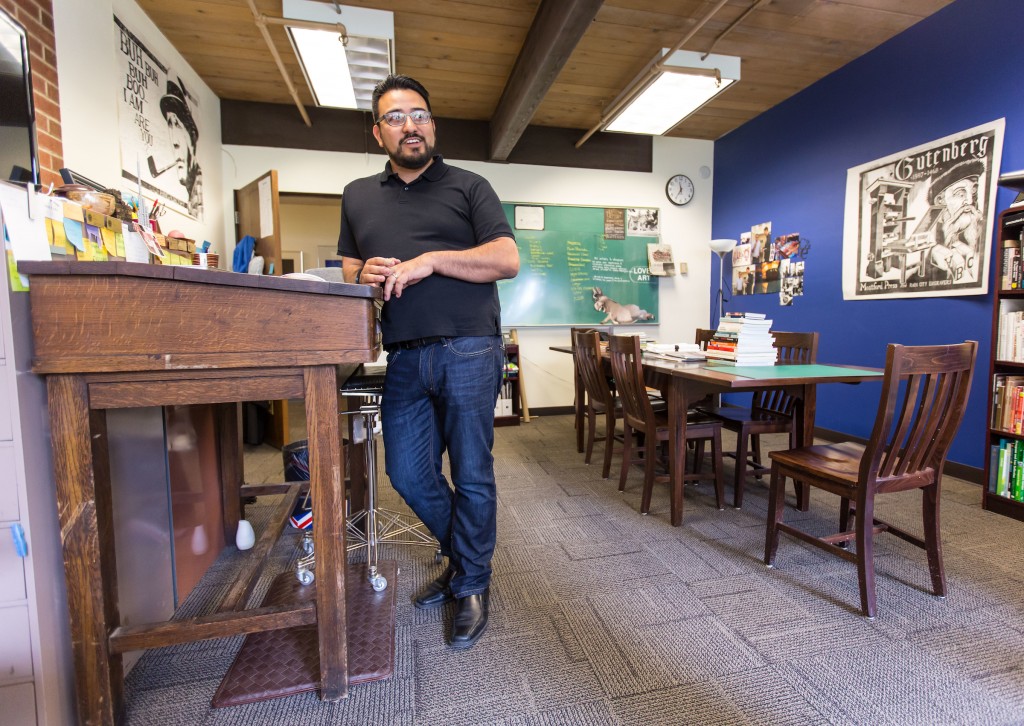 Associate Professor Jp Avila
Office: Ingram 106
Email: jp.avila@plu.edu
Courses taught: Upper level graphic design
Topics of Interest: Design, Service, New gadgets
Tip: Loves chocolate
Office Hours: Monday and Wednesday 9:30-1:30. Schedule appointments using this link.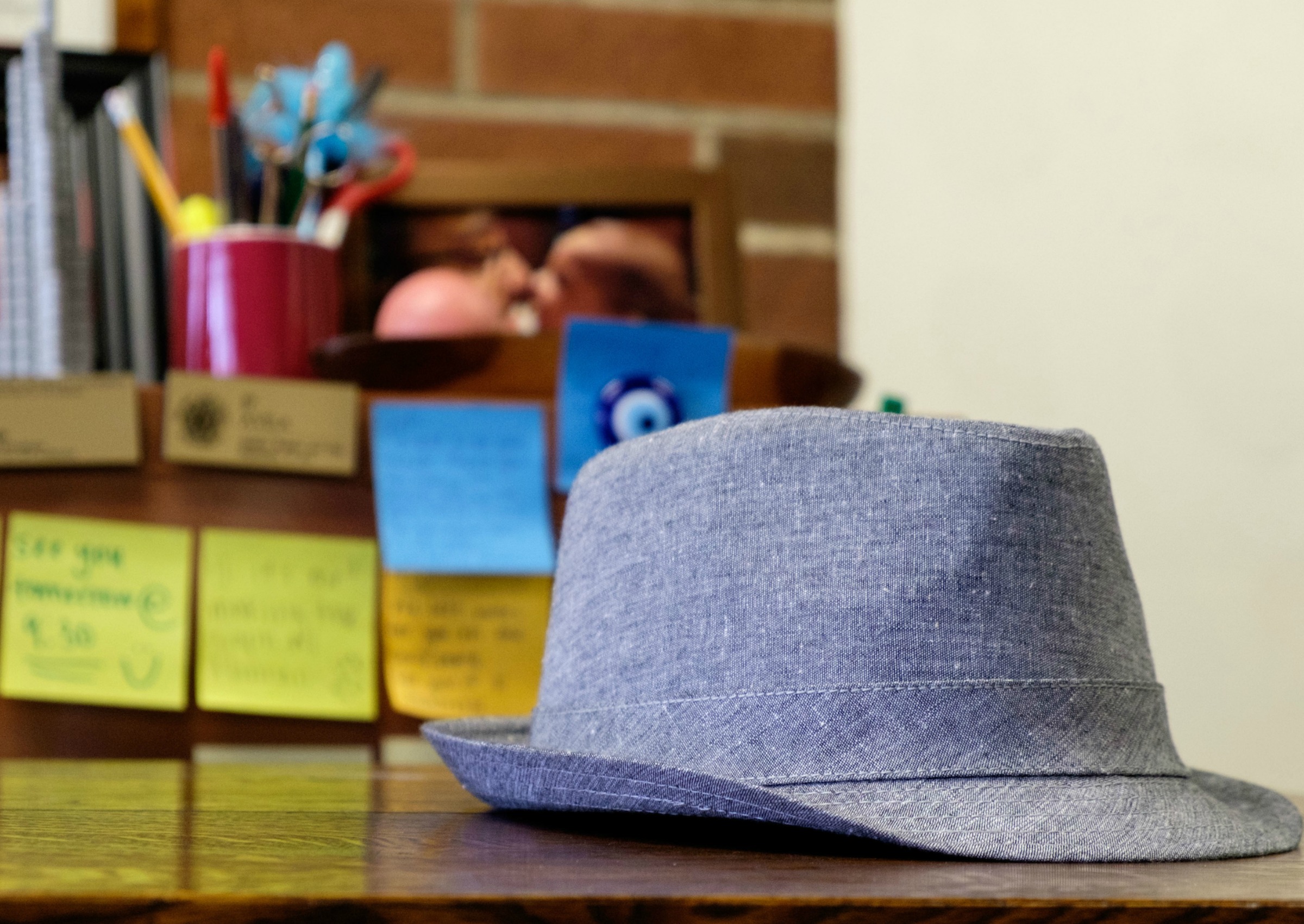 I started out at The School of Art Institute of Chicago where I did my graduate degree. I got a TA position my first year and then each semester I kept getting more and more TA positions. The last one, the department wanted to create a boot camp, a training on software before taking design classes. There were a couple of us in the program that were picked to do this. I got Adobe Illustrator, and I developed an entire curriculum for it and eventually taught it. It was that "not-TA-not-faculty/in-between" area that I was left to my own devices to teach in. But once I was a TA, I was like, "Oh, I like this! I like being the one to engage and go around the table and talk to people."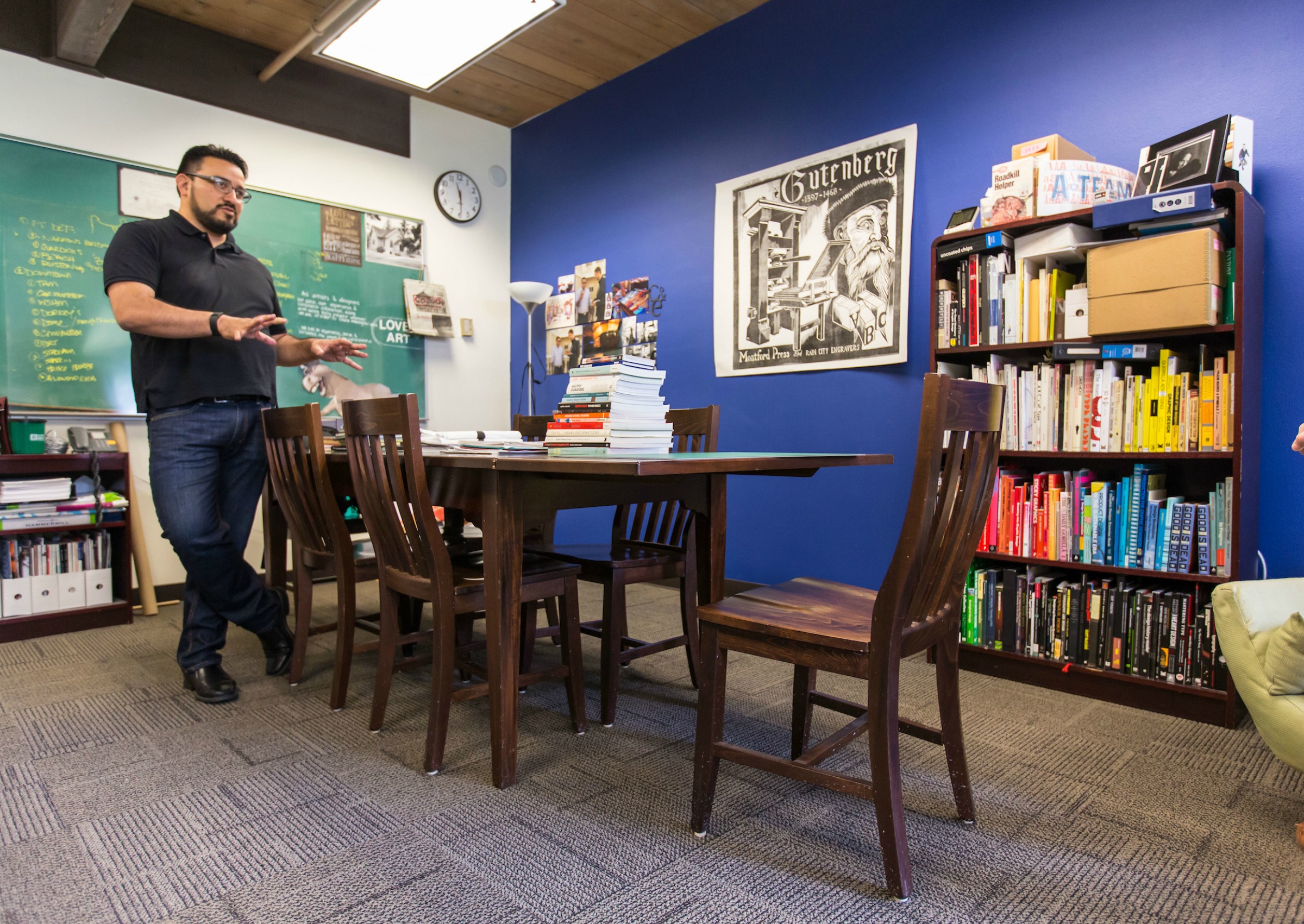 I used to have a couch in this spot, and the couch has moved over the years and it was a great place for students to be in smaller settings before or after class. They'd sit and do work. But when I got rid of it, this big empty space was left and I thought, "Do I get a new couch? Do I get something else?" One thing I really needed was what a couch symbolized and that is closeness, or connectivity. I wanted to do that more than just one or two students at a time. So I got this big dining table from people who were moving to Australia, that seats eight, sometimes 12. I've got chairs around everywhere. In the upper division design classes where there are smaller classes, we will meet here and do critiques and presentations. It's nice because it's similar to being at home doing work around the dining room table.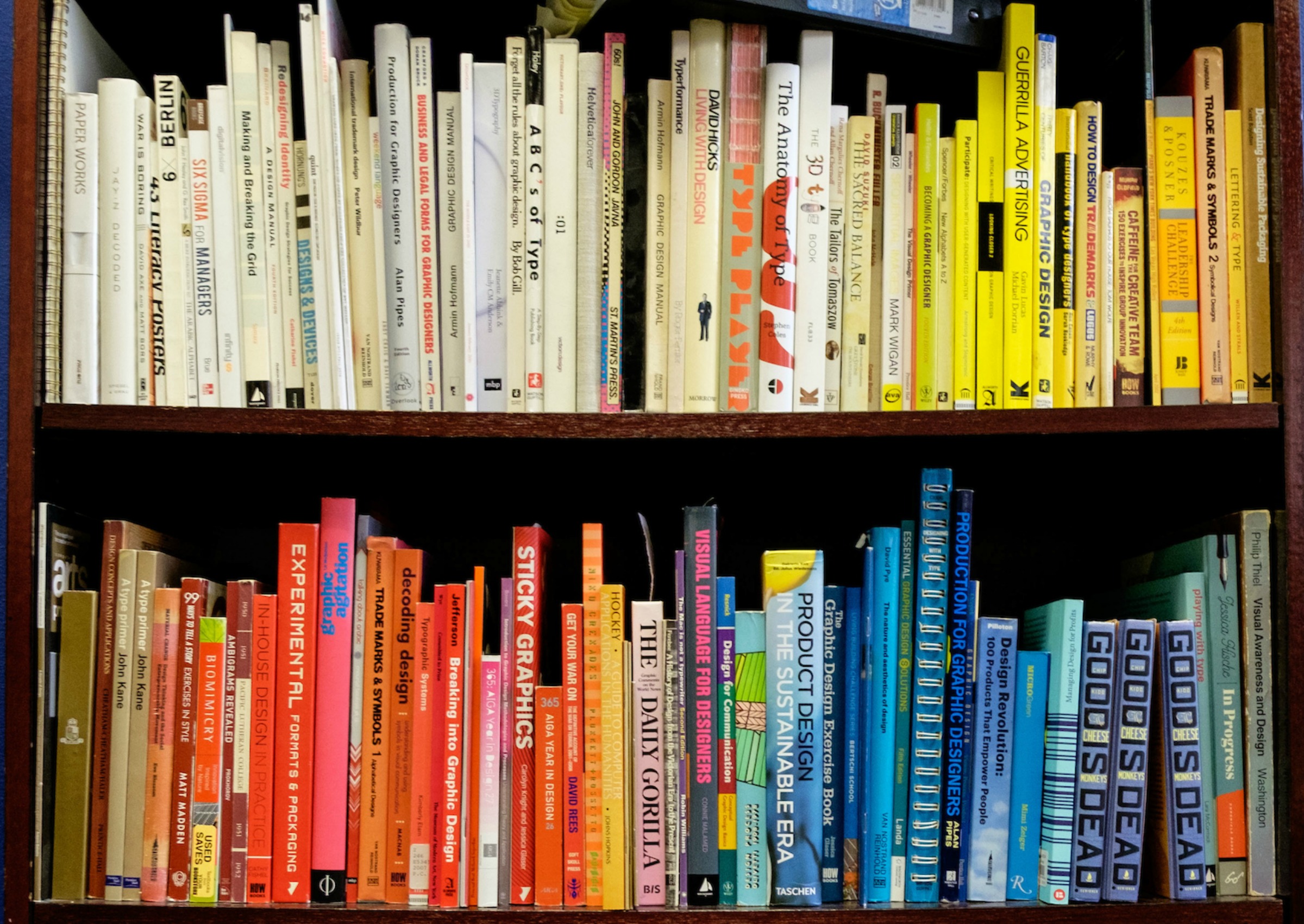 I always remember what a book looks like, but not always the name. Color coordinating them is much easier for me to navigate. I tried to align them with a Pantone swatch, but that was just too much. Even I have my limits.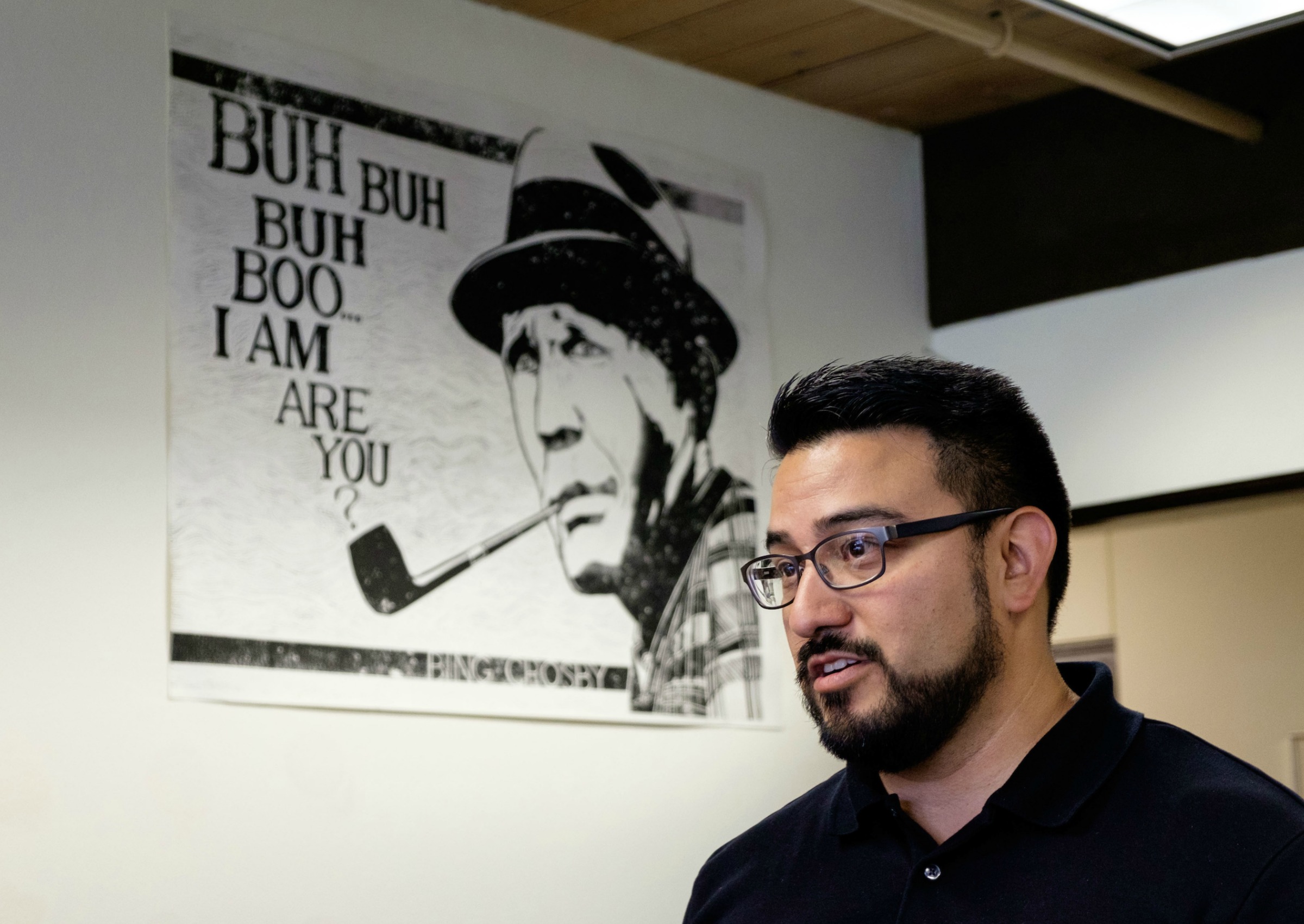 These large, black and white prints are from Wayzgoose a couple of years ago. They auction them off at a Banned Book Fundraiser here in Tacoma. This one is from Beautiful Angle, and I have another one from Montford Press.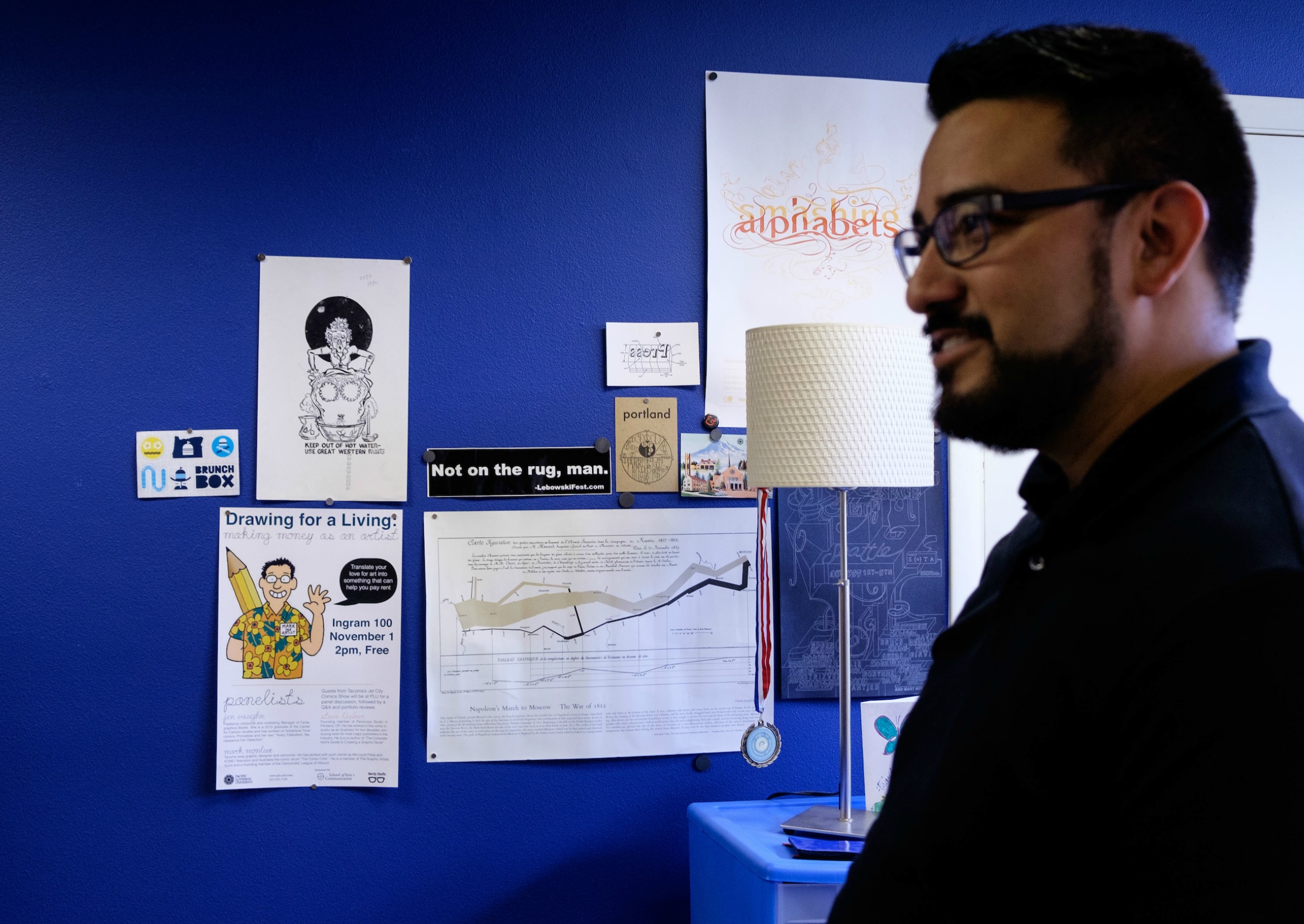 I had one design professor in undergraduate, Bob Sirko, and in one of his classes we were talking about the creative process, somewhat of a rhetorical question, the "how do you know you have the right idea- how many times does it take to get the right idea" and I was very sure that I had the right answer. "Well you have to have at least 10-20 revisions...." I said, as I made up some big number. He was very inquisitive about it, he kept probing me. "Well what if you get it right on the first try" but "No! You have to do more". And it made me think that sometimes the right idea is the first one, but you have to do more to know it's the right one. Never say that the first idea isn't the best, but always try more than just one. So I keep that in the back of my mind.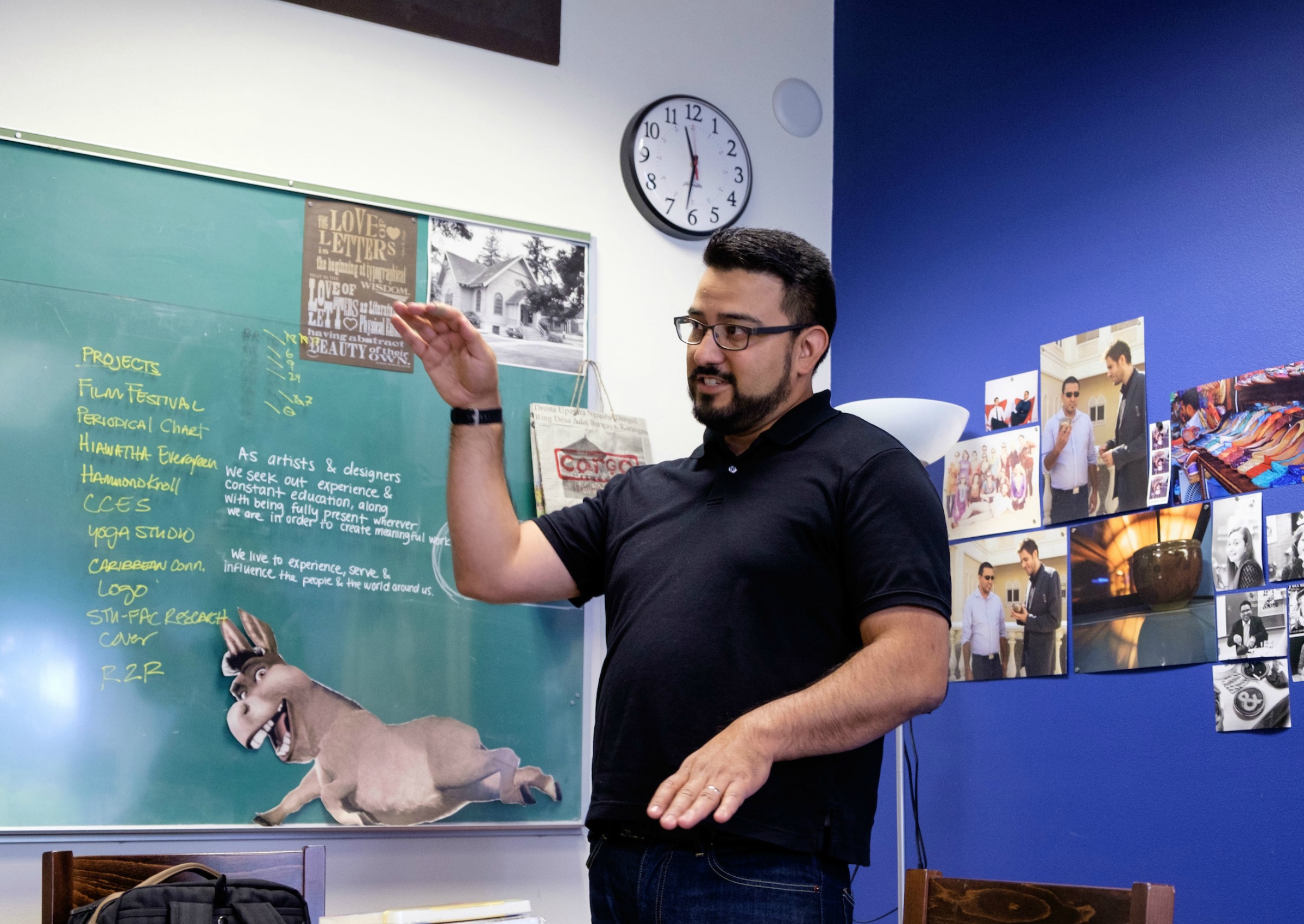 I had was from my thesis advisor in grad school, Stephen Farrell, who was an amazing designer and had all of this experience from studying in Basel, Switzerland. Anytime he would do something he always had some way of connecting it to something else that was a strange tangent idea that didn't make it connection right away, but reading into what he said, always made more sense. So finding a way to connect this disparate ideas together was something that I still try. So I try to read more than just design stuff and watch more than just documentaries and look at more than just design work. I am trying to be influenced and influence students in other ways so their creative is more than just what they read in a book and what they see in a chapter of a design magazine.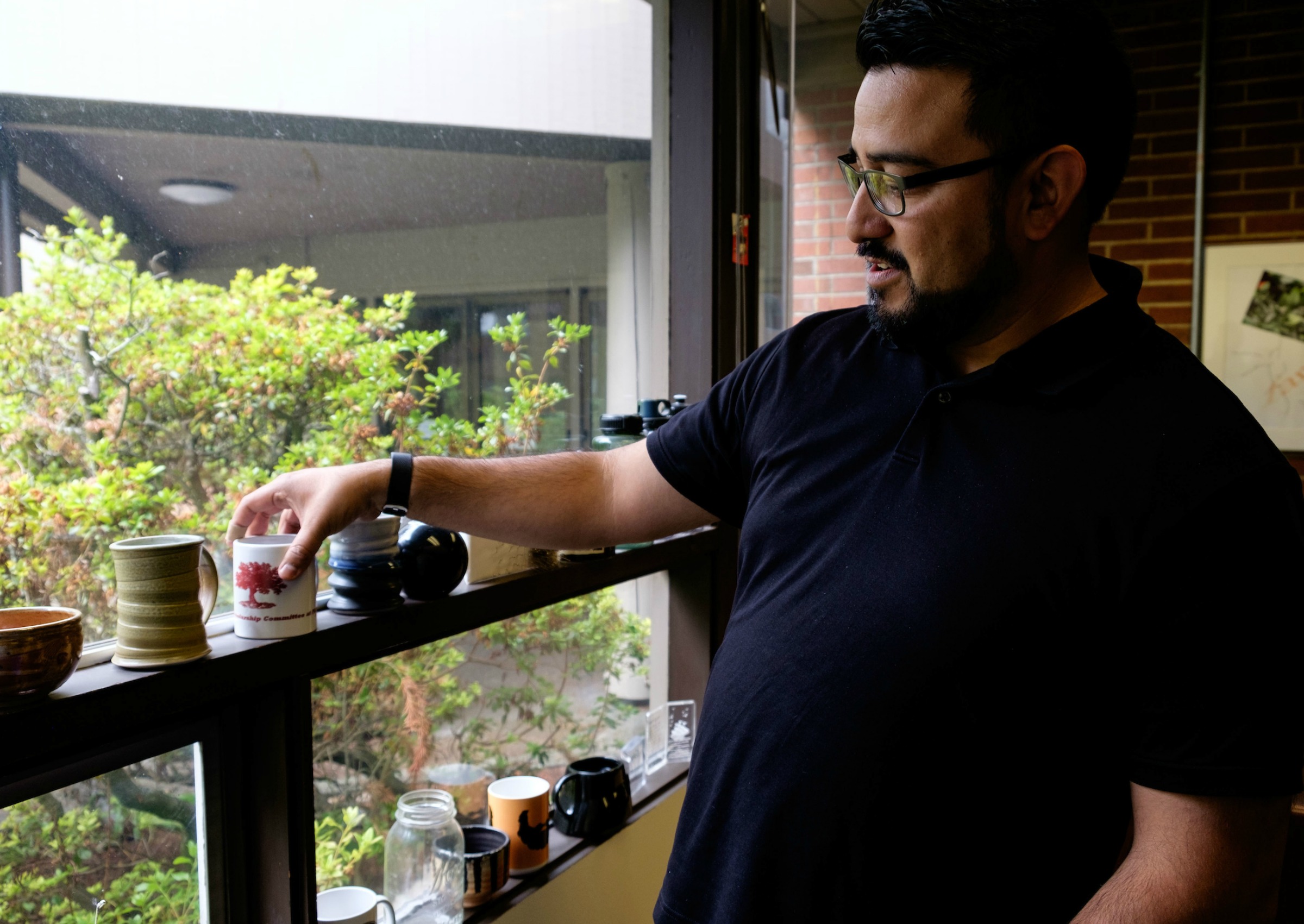 I have this thing about only drinking out of cups that are given to me. Once someone gives me a new cup, I replace my old one with it. I got the Star Wars one last year around July from a good friend in the Department of English, and no one gave me anything throughout the year so I kept drinking out of it until I just got a Tim Tam cup from a recent grad this June. So now I'm on that one, and we'll see how long it lasts.