MediaLab film "Changing Currents" receives awards in multiple categories
Posted by:
Todd
/ December 1, 2016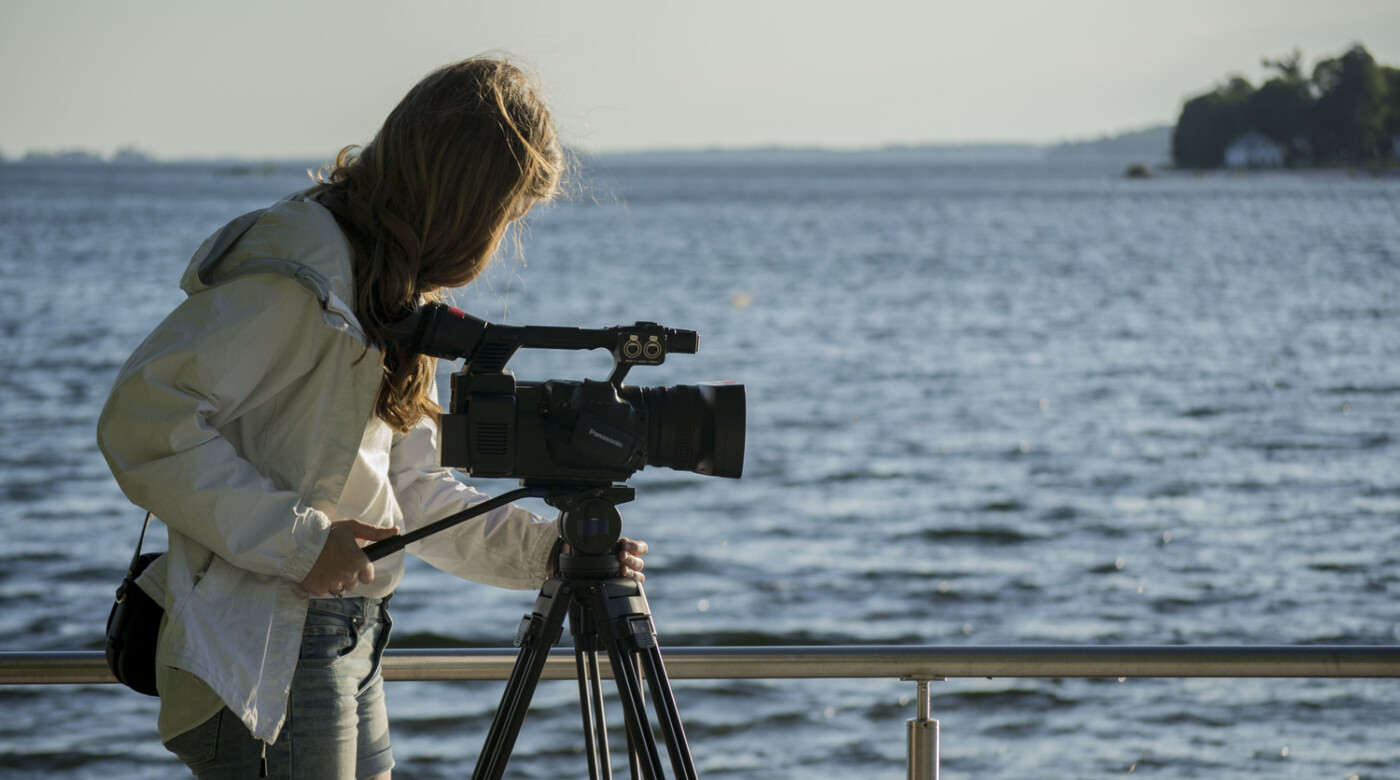 December 1, 2016
MediaLab, the applied research and media services program at Pacific Lutheran University (PLU), received a total of six awards on Wednesday, Nov. 30, 2016, from the Accolade Global Film Competition of Southern California for the new documentary "Changing Currents: Protecting North America's Rivers."
"Changing Currents," which publicly premiered at Tacoma's Theatre on the Square in mid-November, investigates the multiple challenges to U.S. and Canadian waterways, more than 50 percent of which are threatened by overpopulation, urban and rural water pollution, climate change and more.
Produced by a team of seven PLU undergraduate students, "Changing Currents" received five Accolade Awards of Merit in the Documentary Short, Use of Film / Video for Social Change, Original Score, Editing and Title/Credit Design categories.
"Changing Currents" was also recognized with an Accolade Special Mention Award in the Nature / Environment / Wildlife category.
In a written statement, Accolade Competition Director Rick Prickett praised "Changing Currents" for both its artistry and thought-provoking content.
"Our judges base their decisions on the quality, creativity and technical aspects of each piece," Prickett said. "The award appropriately reflects the endless hours you and your team have spent to create your outstanding production!"
"Changing Currents" was shot over a 14-month period in communities across the state of Washington as well as on location in Portland, Ore., Washington, D.C., upstate New York, the province of Ontario, Massachusetts, Virginia, Ohio, Vancouver, B.C. and other places.
The "Changing Currents" research and production team consisted of senior Rachel Lovrovich, the film's creative director; senior business major John Struzenberg, director of photography and chief editor; senior communication major Chris Boettcher, social media associate; junior art and graphic design major Kelly Lavelle, publicity designer and photographer; and senior communication major Joshua Wiersma, assistant editor.
The production team pulled two other PLU students for contributions: Terran Warden, a PLU senior communication major, served as the film's narrator, and senior music major Melody Coleman composed an original score for the production.
"Changing Currents" represents the thirteenth documentary produced by MediaLab during its 10-year history. The organization has won more than 40 international, national and regional awards for its work in filmmaking, video production, graphic design, motion graphics and community engagement.
Lavelle, who shot still photos and helped brand "Changing Currents," said that while she and her colleagues are gratified by the recognitions, the production's primary goal was always to educate and inform viewers.
"The film aims to raise awareness about ecological issues that face our waterways," Lavelle said. "We can all help solve the problems."