PLU novice teams lead Lute success at Mahaffey Memorial
Posted by:
Todd
/ November 22, 2016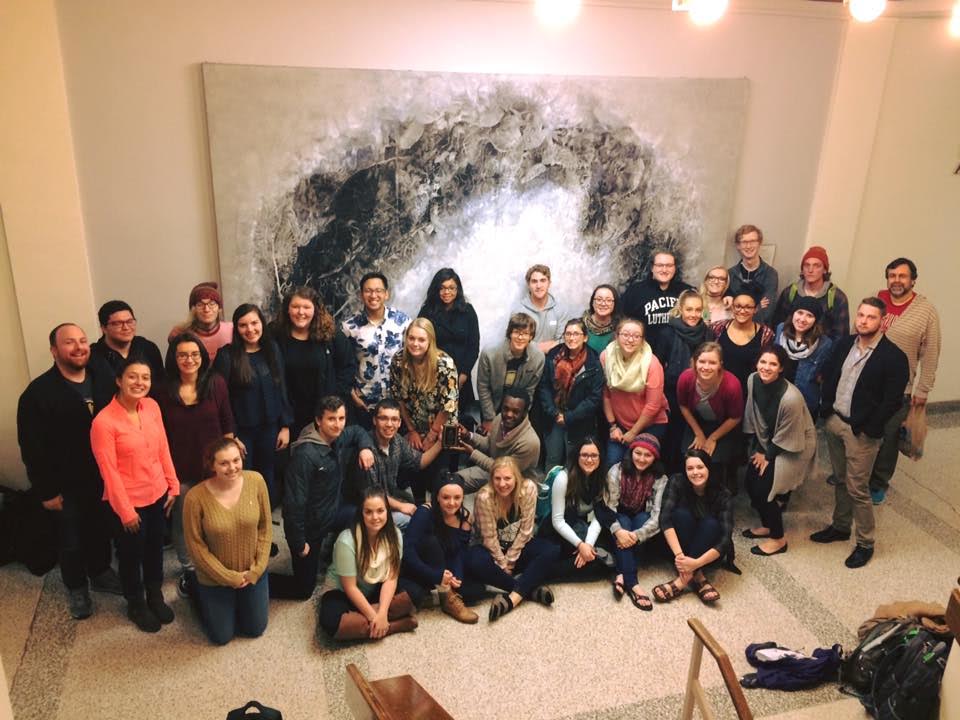 November 22, 2016
It takes a village to face the Pacific Northwest's top British Parliamentary debate teams, and PLU's Speech and Debate team of ten novice and five open teams consistently led rounds at Linfield College's 2016 Mahaffey Memorial tournament Nov. 19-20.
PLU debaters fought their way to final rounds, where Logan Albert and Moses Mbugua were finalists in the novice division. Two PLU teams and a mixed PLU-Northwest University advanced to semifinal elimination rounds. The team brought home one novice speaker awards, with Albert placing as seventh speaker.
"I found it an interesting experience to interact with other debaters in our region, especially at such a trying time," Brooke Wolfe '17 said. " I enjoyed having a productive means to argue about important issues, including the role of the US in the world and how that will change in the coming months."
Debaters faced topics including Marxist revolution, e-sports as a new category in the Olympic Games and a holiday for non-essential businesses on Election Day.
"We were able to introduce debate to a record number of people, and the success of that was reflected in how many of our beginning teams led rounds and won awards," Assistant Coach Angie Tinker said.
PLU teams will end the first half of their 2016-2017 season at Seattle University Dec. 3-4.