Transnational Interaction, Integration, and Diversity
A major feature of globalization is an increase in both the scale and frequency of the cross- border movement of peoples (as economic migrants, as refugees from conflicts or natural disasters, or as asylum-seekers) and ideas (the spread of ideologies, religions, and outlooks). This concentration comprises interdisciplinary perspectives on the political, economic, social, and cultural impacts of this increased mobility for the places of origin and destination, and for the ways ideas are formed and changed.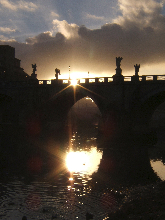 Approved Courses
Required of all students in this concentration:
SCAN 322: Scandinavia and World Issues (4) or HISP 341: The Latino Experiences in the U.S. (4)
Other course options:
ANTH 330: Native North Americans (4)
ANTH 336: Peoples of Latin America (4)
ANTH 340: The Anthropology of Africa (4)
ANTH 342: Pacific Island Cultures (4)
ANTH 343: East Asian Cultures (4)
ECON 321: Labor Economics (4)
ENGL 216: Topics in Literature: Emphasis on Cross-Cultural Perspectives (4)
ENGL 343: Post-Colonial Literature and Theory (4)
GLST 383: Modern European Politics (4)
GLST 384: Scandinavian Government and Politics (4)
GLST 385: Canadian Government and Politics (4)
HISP 301: Hispanic Voices for Social Change (4)
HISP 321: Civilization & Culture of Spain (4)
HISP 322: Latin American Civilization & Culture (4)
HISP 341: The Latino Experiences in the U.S. (4)
HIST 310: Contemporary Japan: 1945 – Present (4)
HIST 322: History of the Caribbean (4)
HIST 337: The History of Mexico (4)
HIST 344: The Andes in Latin American History (4)
NORW 301: Conversation and Composition (4)
SCAN 322: Scandinavia and World Issues (4)
RELI 247: Christian Theology (When topic is: Global Christian Theologies)(4)
RELI 390/393: Topics in Comparative Religions (4)
SCAN 363: Culture, Gender, and the Wild (4)
Suggested Gateway Courses:
Trinidad & Tobago:
Trinidadian Culture & Society
Caribbean Short Stories
Living and Learning in Trinidad and Tobago
Chengdu:
Western China
Religion in Chinese Society
Oaxaca:
Oaxacan Arts
*Students may petition the Chair of Global Studies for the inclusion of courses that meet issue concentration requirements but that are not taught regularly enough to be listed here.