Transnationalism and its Consquences
Migration, colonial occupation, refugee flows, global travel—the movement of people and ideas across national borders both historically and in the present has political, economic, social and cultural impacts for the destination and also for the place of origin. Using multiple disciplinary perspectives, this concentration investigates the issues arising from the transnational movement of people and ideas such as those related to religious and cultural diversity and political and economic reaction and adjustment.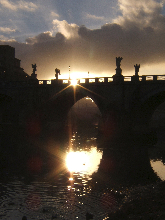 Approved Courses
Courses Offered in this Concentration: 
HISP 321: Iberian Cultural Studies
HIST 335: Slavery, Pirates, and Dictatorship: History of the Caribbean
RELI 245: Global Christian Theologies
*Courses that are not listed here but which meet the content descriptions of the respective concentrations may be considered via petition to the Global Studies Program.
Contact Department Chair, Dr. Ami Shah – shahav@plu.edu