Local Histories
LTST 341 students visit the Sea Mar Museum of Chicano/a/Latino/a Culture
Building Bridges of Hope and Solidarity
Alternative Spring Break: US/Mexico Border Immersion Program
Learn more
Powerful Lectures and Events
Dr. Alberto Ledesma speaks at the 3rd Annual César Chávez & Dolores Huerta Latino Studies Lecture
Learn more

Community Engaged Learning
Tatiana Molinero Ceras volunteers in a dual immersion classroom at Harvard Elementary School
Latino Studies Minor
As a Latino Studies minor at PLU you will become part of an interdisciplinary learning community committed to intellectual inquiry around pressing issues of race, identity, gender, social class, citizenship and migration.
Both urgent and timely, our minor intentionally serves the growing community of Latino/a/x students at PLU at the same time as inviting all students to explore the histories, cultural productions and intellectual traditions of the largest minoritized group in the United States.
Whether you are motivated by your personal histories, intellectual curiosity, economic pragmatism, or a desire to serve, we are confident that you will thrive in our program and its mission-driven curriculum.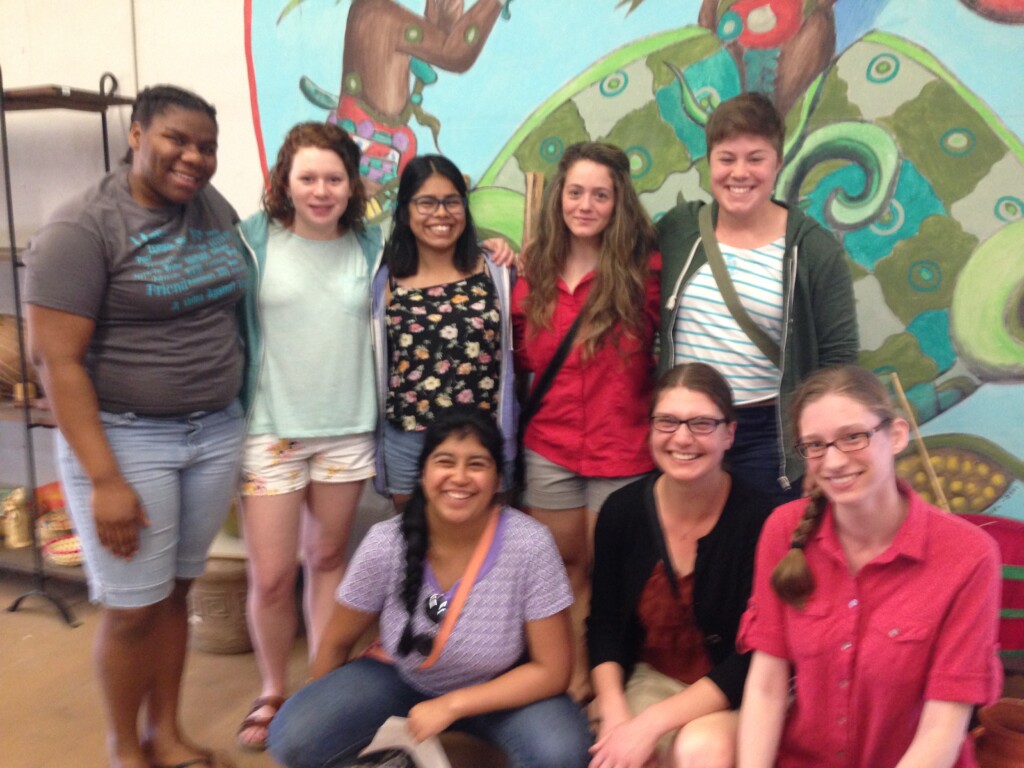 What is Latino Studies?
Often described as "a border discipline," Latino Studies is an interdisciplinary field that aims to foster and advance knowledge about the US Latino experience through the critical lenses and methodological approaches of the Humanities and Social Sciences. Accordingly, Latino Studies graduates pursue various professional fields and vocations, including work in social services and public health, education, arts and communications, activism, ministry, business, law, and politics.
History of Latino Studies
The first Latino Studies programs in the United States, founded in the late 1960s and early 1970s, were Chicano and Puerto Rican Studies programs. As part of the Civil Rights movement, the Chicano and Puerto Rican Movements aimed to combat the structural racism that disenfranchised these communities through political and educational reforms, such as labor laws, voting rights and the institutionalization of ethnic studies programs, and cultural movements, including literary production and a wide array of visual arts. Latino Studies programs share the vision, theories and praxis of these movements, but broaden the field beyond the examination of the Puerto Rican and Mexican-American experience. The objective to empower Latino/a/x students and educators through self-knowledge about their own histories and identities is central in these programs, as is the mandate to foment intersectional solidarities with peoples of diverse ethnic backgrounds.