Hispanic and Latino Studies - Study Away
Hispanic and Latino Studies students are encouraged to consider studying away!
Below you can learn about a few Spanish language immersion study away options that are a good fit for HISP/LTST students.
J-Term Program: Montevideo, Uruguay
IMPORTANT: In the past, there has been a HISP J-Term program offered in Uruguay. However, since J-Term study away course offerings are different each year there is no guarantee that short term faculty led programs that were offered in the past, such as the J-Term course in Uruguay, will be necessarily available again in the future. Each January, the list of study away courses for J-Term of the following year is announced.
HISP 201 (C) or HISP 202 (C) or HISP 301 (C) or HISP 403 (C): Intensive Spanish and Culture in Uruguay (4 credits)
The Uruguay Program provides an academic experience that links language study with learning about Uruguayan culture and society, preparing students to meet the Hispanic Studies Program learning outcomes. The program aims at expanding students' knowledge about the Hispanic world by exposing students to the variety of Spanish spoken in the Rio de la Plata region and by providing opportunities to attend lectures on Uruguayan current political and social issues. Additionally, the experience of home-stay and structured experiential learning opportunities will allow students to become familiar with Uruguayan contemporary social struggles as well as with its progressive agenda in terms of gender-related legislation. By participating in excursions outside the capital students will learn of Uruguay's unique historical past and present.
PHED 276 – PE: Tango in Uruguay (optional, 1 credit)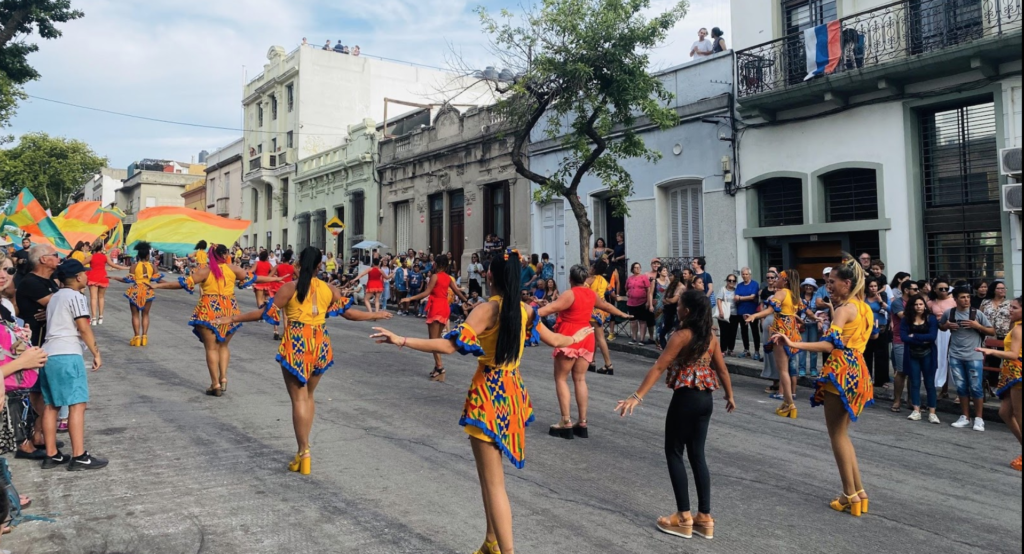 Gateway Semester Program: Oaxaca, México
Explore Mexican history, development, society and environment through an interdisciplinary view of Ancient, Modern, and Contemporary Mexico
Learn about U.S.-Mexico relations and gain an in-depth perspective of Mexican immigration to — and the hispanization of — the United States
Experience approaches to, and strategies for, social change, and the value placed on these processes by diverse groups in the Oaxaca region and across Mexico
Integrate academic knowledge and intercultural skills in an internship with a local nonprofit organization focused on an issue related to your academic, personal or professional goals
Build knowledge of pressing issues facing Mexico today through extended study tours to Mexico City and the states of Puebla and Morelos
Increase Spanish proficiency to advanced, advanced plus or superior through a complete immersion program
Featured Program: Granada, Spain
In Granada you will find yourself immersed in a city with a deep and interesting history, a modern flair and old world beauty. At the foot of the Sierra Nevada mountains, Granada's jewel, the Alhambra, watches over the city. During the day you will dive into the Spanish language and culture through courses, museum visits, cultural events and interactions with your host family. Through the evening you will continue your cultural and language immersion as you chat with some of the many thousands of university students, relax in a café or tapas bar, or simply sleep and dream in Spanish.
The Granada program is available during fall and spring semesters. Courses are taken at the ILACA Granada Center and the University of Granada's modern language center, El Centro de Lenguas Modernas (CLM). The CLM provides Spanish language courses to students from around the world taught by experienced professors in a beautiful and traditional facility. Each semester begins with a comprehensive orientation program followed by an intensive Spanish language course (Intensivo). After Intensivo, students choose, depending on language ability, from a variety of topics courses taken at the ILACA Granada Center or at the CLM.
Study Away Advising
Ready to meet with the Wang Center Advisor about study away? This is a required part of semester study away applications.
Schedule Advising