Simon Sung
Impact Advisor
he/him

Biography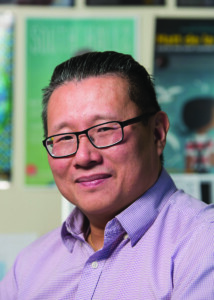 Simon Sung graduated in 1990 from the University of Washington. During his tenure in the design field he has worked for various clients including Simon and Schuster, Random House, Crown, Disney, Chronicle Books, Starbucks, and the National Baseball Hall of Fame in Cooperstown. At Impact he is working closely with the Directors to ensure everything runs smoothly as well as helping them with any concerns or advice.
Majors: Graphic Design and English (University of Washington)
"Serving as the staff advisor, I provide guidance and assistance in running the day-to-day operations of a student led design agency. "
Would you rather be able to time travel, teleport, or fly?
"Time travel, but backwards only."