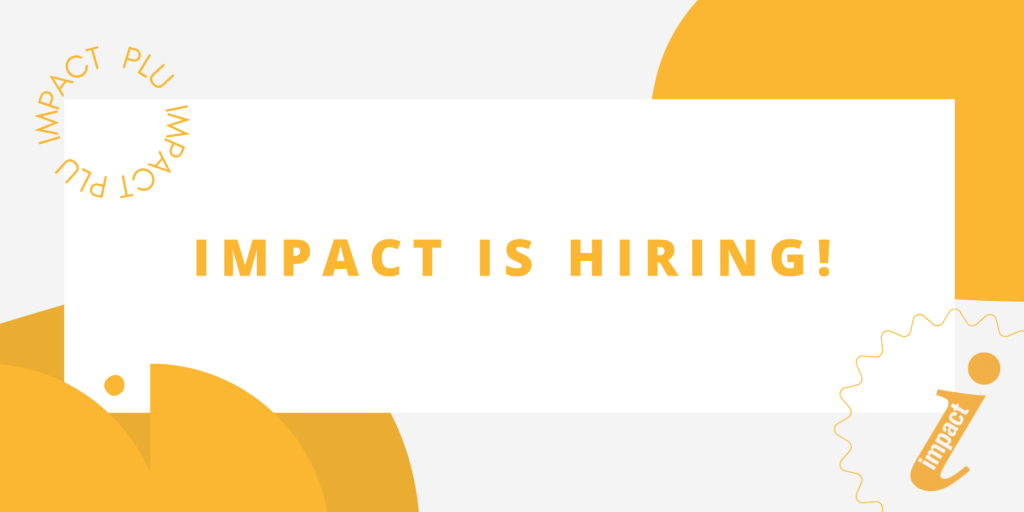 Impact is hiring more Graphic Designers, one Photographer and one Distributor for the 2022-23 school year!
The people of Impact are creators, doers, thinkers, and dreamers. Our creative team consists of students of all ages, majors, skills, and backgrounds. And we want you to join us!
For all the positions mentioned above, we are taking applications and actively hiring from May 9th to August 15th.
To look more into what being an Impact Graphic Designer, Photographer, and Distributor entail you could either go to the Career Connections Opportunities Board or you can look in the list below at the three positions. You can send your application to either our email(impact@plu.edu) or go through the Career Connections Opportunities Board.
Please note: For the Photographer position and Graphic Designer position we are requiring a (1) Resume, (2) Cover Letter, and (3) Portfolio. For the portfolio piece, we do not require these to be work done professionally. However, we do require it to get a greater idea of your skills as a media creator. Please note that we are looking for MULTIPLE Graphic Designers.
For the position as a Distributor, only a Resume and Cover Letter are required.
Applications Open!

Please contact us at impact@plu.edu or visit office hours with any questions!
Get Started Here