Music and Medicine: Elizabeth Larios '21 returns to Namibia to research infections and teach marimba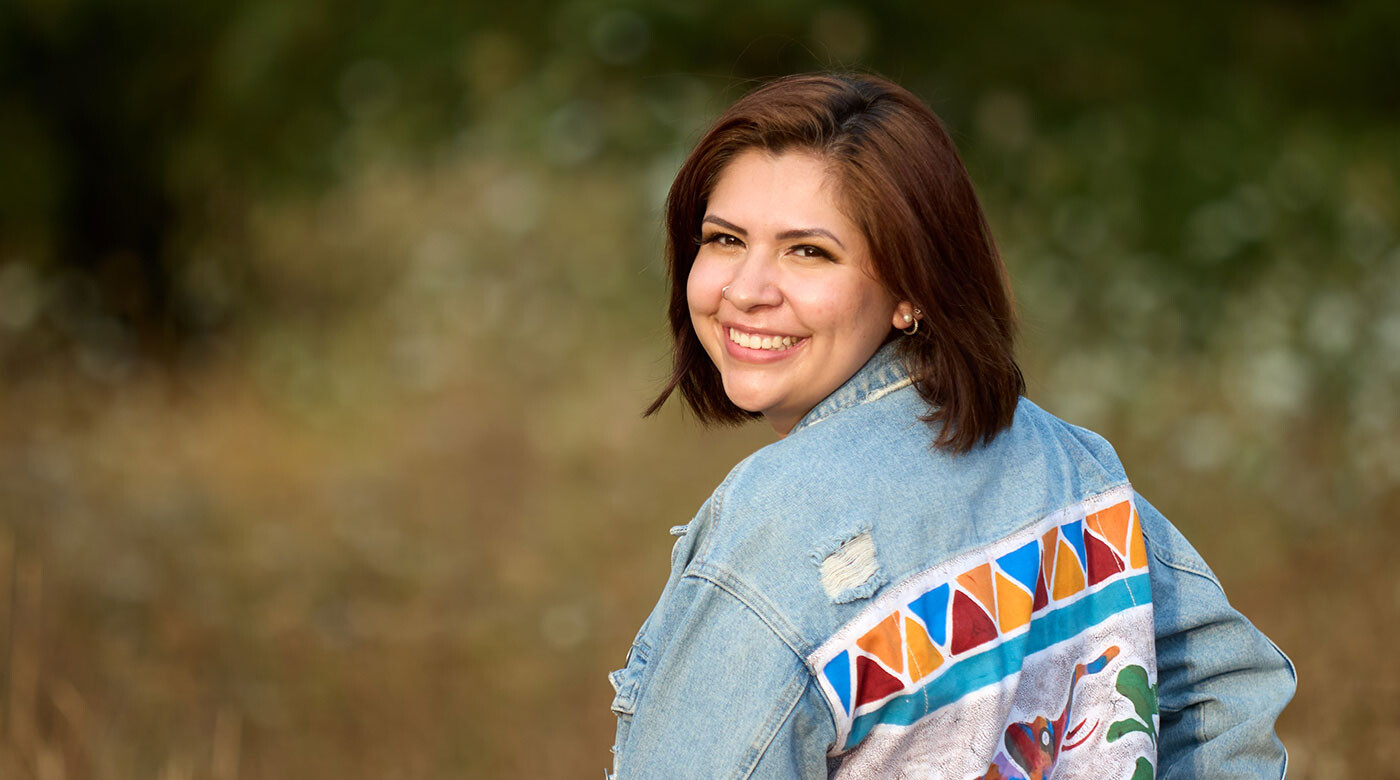 November 2, 2022
By Anneli Haralson
ResoLute Guest Writer
Elizabeth Larios '21 decided she was going to be a neurosurgeon in the fourth grade. That's when her class took a field trip to a science museum and Larios saw an exhibit about the human brain.
Returning home that day, she told her mom: "I'm going to be a neurosurgeon!" In the following years, her decision was cemented by books she read in middle school classrooms, biology classes she took in high school, and eventually, the teachers and mentors she met at Pacific Lutheran University.
Now, the Bonney Lake, Washington native has graduated and earned a prestigious Fulbright research grant — a national award that only 20 percent of applicants receive after a rigorous, year-long application process. In January, she will leave for Namibia, where she will spend nine months studying infection rates in the neonatal intensive care unit of the country's largest hospital, Windhoek Central Hospital. And while the research isn't directly tied to neurosurgery, her work in this area has the potential to affect multiple aspects of the medical field.
"I've narrowed my research down to whether hand hygiene and infection control interventions reduce hospital-associated central line infections," Larios says. "There's only been three studies done on this subject, and none were in Namibia."
She plans to observe nurses and doctors to understand current hygiene standards before working with staff to create a collaborative infection control course to implement new standards.
But her time in Namibia won't just be spent conducting research. She will also teach marimba to fourth- and fifth-grade girls at a local private school. More than an aspiring doctor, Larios is also an accomplished musician and has been playing multiple percussion instruments since high school. She was a member of PLU's Percussion Ensemble and plays the marimba, steel pan, and drum set.
"It's been an amazing hobby to help relieve the pre-med stress," she says. She sought out opportunities to play music while on her first trip to Namibia in 2020, which was cut short after only three months due to the Covid-19 pandemic.
"(That first trip) was not only a chance to study abroad, but it was this super-impactful moment for me because during my first two years of college I was extremely sick," Larios recalls. "I had three surgeries in 10 months and countless emergency room visits. Six months before I left for Namibia I was finally healthy. It was going to be the redeeming experience I needed, so having it canceled was really disappointing."
While Larios was only in Namibia from January to March of 2020, she found a marimba band at a local private school through an advertisement in the local newspaper and went on to teach and perform with them. After she left, she created a cultural-musical exchange program between Sunshine Private School's All Girl Marimba Band and the PLU Percussion Ensemble. Once back at PLU, she created a multimedia exhibit featuring music and video from the marimba band and local batik art masks. Later that year, in October, the Percussion Ensemble played some of the Sunshine marimba band's songs at its fall concert.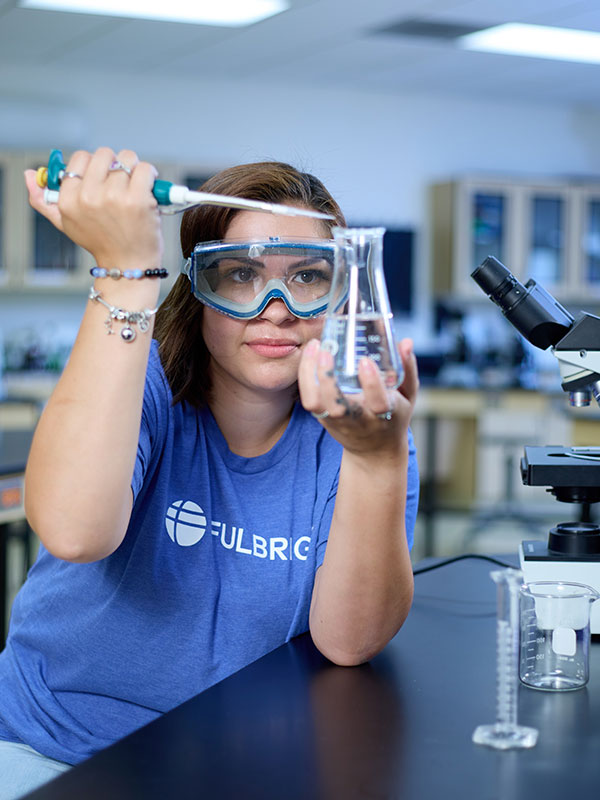 When PLU's Wang Center for Global Education told her about the Fulbright program in 2021, Larios saw the grant as a way to finish what she started — both with her research and music interests. She poured nearly a year into writing a thesis and gathering letters and endorsements from faculty both at PLU and in Namibia before submitting an application in October. She waited three months before finding out she was a semi-finalist, then another three months before finding out she was a finalist in April. Each year nearly 5,000 applications are submitted annually from students and faculty nationwide. The 2021-22 cycle was "very competitive," said Carmiña Palerm, associate professor of Hispanic and Latino Studies and Larios' Fulbright advisor.
"She was competing with master's and Ph.D. students from universities like Princeton and Yale."
Larios says that while she knew the Fulbright program was competitive, she didn't realize what she was up against until after receiving the grant.
"I'm glad I didn't know because I probably wouldn't have applied," she says.
Larios attributes much of the success in her life to mentors like Palerm. A Latina woman born to an immigrant father, Larios has been fighting against stereotypes her whole life. Neither of her parents finished high school and she didn't learn to speak English until kindergarten when, after becoming lost during a spelling lesson, she started taking English language acquisition (ELA) classes.
"Our school nurse was actually the teacher and she would sit the three of us down — me, my cousin, and my uncle, who was in the fifth grade — two to three times a week, every week, until fifth grade," she recalls.
Larios excelled in school, but especially in science, and after a fourth-grade field trip to the science center set off her interest in the brain and neurosurgery, she set out to make it happen. After middle school, she chose to go to Sumner High School because of the International Baccalaureate program it offered. There, she fell in love with biology and leaned on her teachers and counselors for guidance on how to get to college.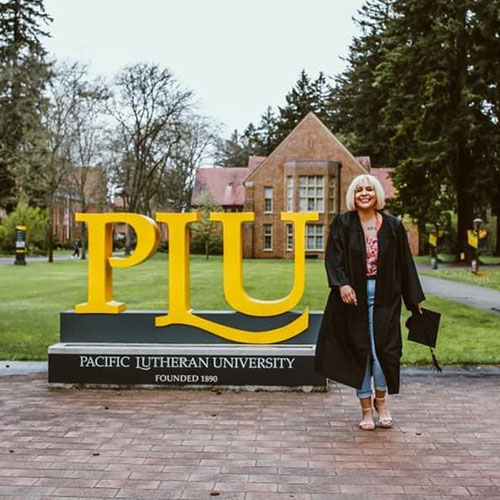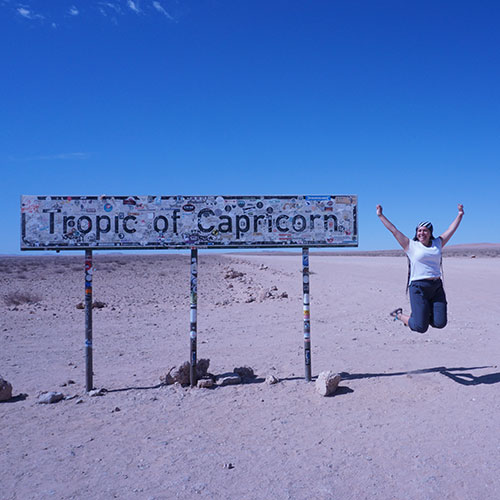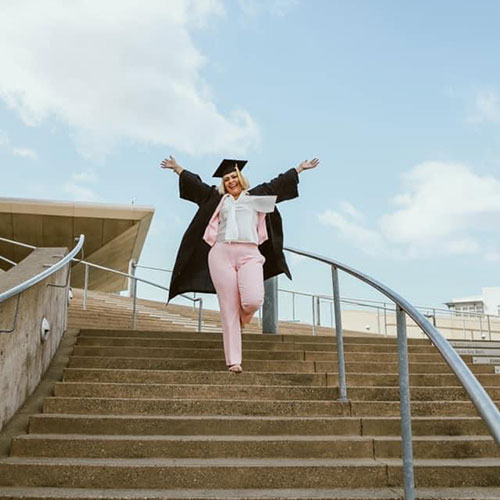 "I didn't think I would even be able to apply," she recalls. "It was hard because I had this idea that you had to be rich, white, and educated to be a doctor. I was none of that."
She received waivers for college admission exam fees and went to her counselor weekly to ask about scholarship opportunities. By the end of her senior year, she had earned $11,000 in scholarship funds toward a college education. When PLU offered her a Presidential Scholarship, which would cover her tuition, she accepted and enrolled.
"PLU helped me re-embrace my culture and not see my profession in the stereotypical way of me being the outsider in this rich, white, professional world. When I got to PLU, it wasn't like everything was against me, it was like, 'Why not? I've already come this far, so why not add this class, why not do this,' " she says.
Since graduating, she has been working as a medical scribe at a local dermatology clinic. After her Fulbright trip concludes next fall, she plans to begin applying to medical school. She hopes to be accepted to the Johns Hopkins University public health MD/MPH program.
Core Crew
Elizabeth Larios says she owes a debt of gratitude to her PLU professors, i particular Miho Takekawa (music), Julie Smith (biology), Patricia Dolan (biology), Jan Weiss (education) and Carmiña Palerm (Hispanic and Latino studies).