Minor in Engineering and Industry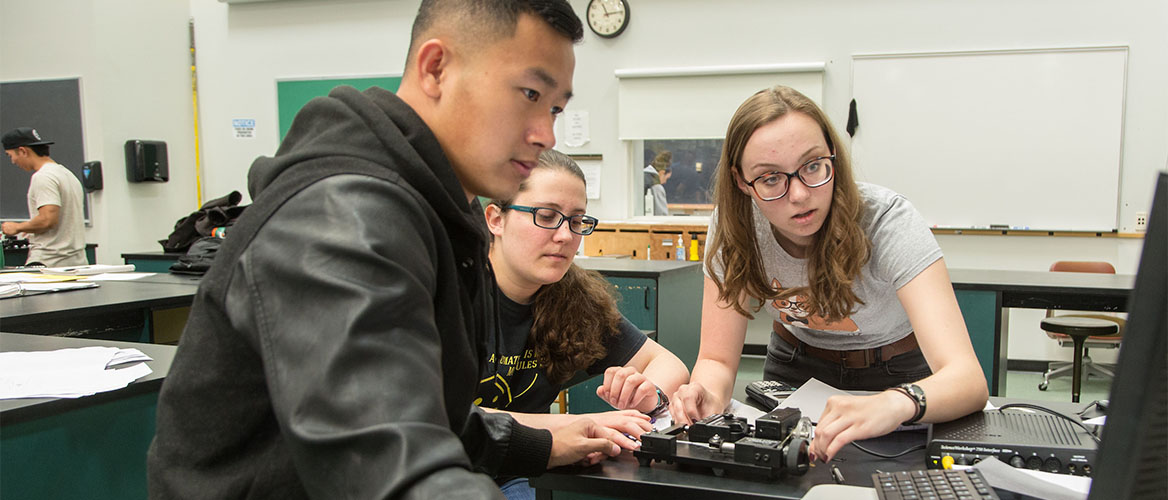 The minor in engineering and industry is centered on courses already offered for the university's Dual Engineering Program. In addition to the math and science courses, students will complete an internship/industry experience and/or courses in business, economics, history and ethics. The minor will seamlessly integrate the professional study of technical topics with the liberal arts, and with professional engagement through the internship requirement.
Internship/Industry
To fulfill the engineering internship requirement, PLU has enlisted the assistance of an advisory board consisting of engineering and science professionals to advise students in acquiring an internship.
Engineering & Industry Minor
(28) semester hours
ENGR 131 (2 hrs)
Calculus-based Introductory Physics plus laboratory (PHYS 153, 163, 154, 164) – 10 CR
Plus: 8 additional semester hours chosen from the following Engineering courses:

ENGR 240, ENGR 333, ENGR 334, and ENGR 355

 Plus: 8 additional semester hours chosen from:

ENGR 495 (Internship): Credits would vary depending on internship type and schedule (0-8 hrs)
Courses in business, economics, ethics, and history, which would introduce students to various aspects of industry (0-8 hrs):
BUSA 201, BUSA 310, BUSA 358
ECON 101, ECON 111, ECON 313, ECON 321, ECON 325
HIST 254, HIST 346, HIST 370
PHIL 125, PHIL 223, PHIL 225, PHIL 226, PHIL/HIST 248, PHIL 327
All courses counted toward the minor must be completed with grades of C- or higher.