'What's a Lute?' — Go Lutes Edition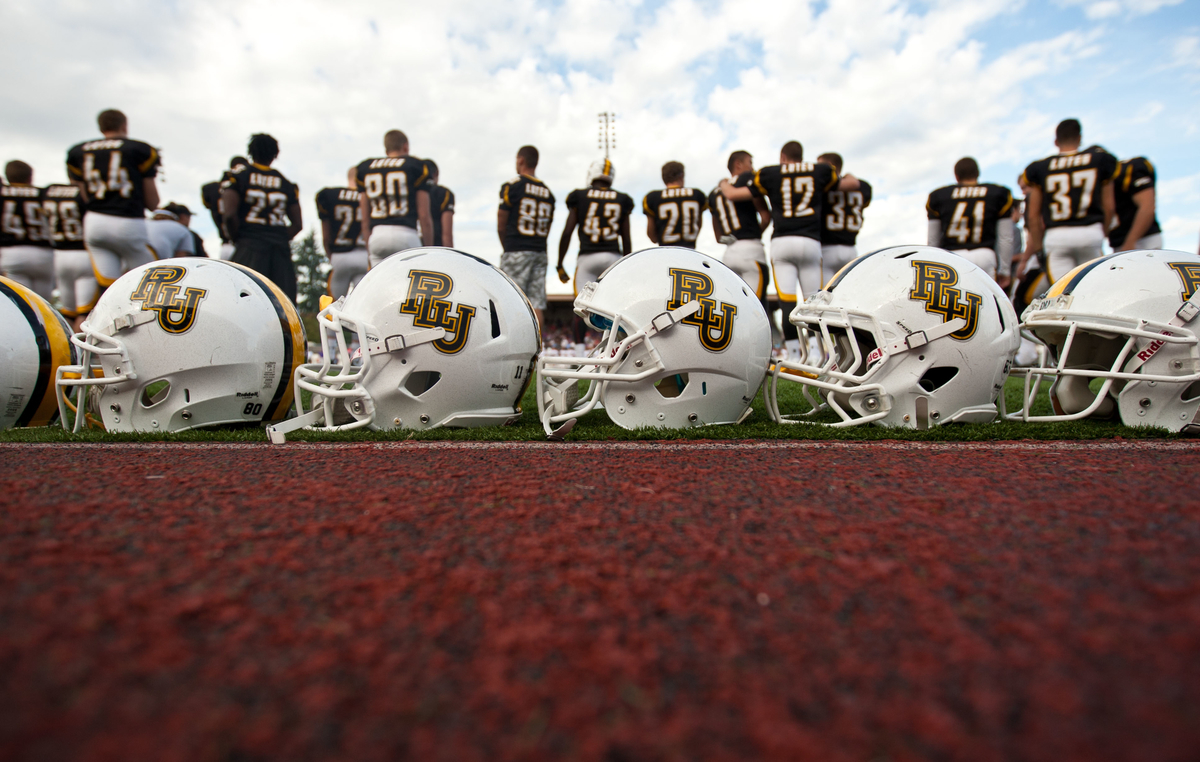 September 18, 2015
As I travel around talking to prospective students and their families, donors, and friends of PLU, I am often asked, "what is a Lute?" From time to time, I blog about examples of students and alumni that uplift what it means to be a Lute.
We've received two unsolicited messages in as many days from individuals who have seen our Lutes in action. The first email was received by our football coach, Scott Westering, from a fellow airplane traveler, and it speaks volumes about how Lutes conduct themselves both on and off the field:
Coach Westering,

My wife and I were a passengers on the flight with your team from Los Angeles to Seattle last night. We were very impressed with the players on your team. In spite of difficult circumstances and a VERY long day there was no complaining or whining, in fact their collective attitude was positive.

It was encouraging for us to hear some of the players at the gate discussing their academic careers as well as their athletic involvement. One of the players was calculating what time the team would be arriving home and how he might not get to sleep because, as he said, "I HATE missing class! I HATE missing class!". Their priorities were encouraging to us considering the number of young people we encounter who have little or no ambition and minimal work ethic. (I am a pastor and my wife is employed by our local police department) I'm not talking about the troubled and disenfranchised, I am referring to the rank and file young adults who lack motivation.

I hope that this doesn't come across wrong but we recognize that with very few and rare exceptions the players in your program are not placing all of their "eggs into the NFL basket" but are taking advantage of an opportunity to play the game that they love so that they can receive a quality education and then go on to be contributing members of society and culture.

All of the players were respectful and mature.

Finally, their routine of "assisting" the flight attendants during the preflight safety structure was highly entertaining.

In any case, I understand that people in your position often receive emails and notes that are critical of you, your players or your program. That is leadership in today's world. Every once in while, I feel that it is important to take the time to point out the positive expressions presented by players and coaches.

I wish you much success as you invest in the lives of these fine young men both athletically and academically and may the Lutes continue to improve as the season goes on.
I received this second email from a new fan of the Lutes after they made a long-distance impression:
Dear President Thomas W. Krise:

On Sept. 12, I went to a Pacific Lutheran University football game at California Lutheran University in Thousand Oaks. We were invited by my cousin, whose son was playing center in the game.

[After my first-ever pregame tailgate party, where I felt excitement, anticipation, camaraderie and friendship], both teams were on the sidelines ready to do battle. … Right out of the gate was an "OH MY" moment, with CLU throwing a long, deep 75-yard pass for a touchdown. I had never been to a PLU game, so I was totally unaware of the history of winning that PLU was used to. To me it was a fearful start to what could be a long brutal night. But PLU countered and came back strong, scoring again to press forward into halftime leading 26-10. … It seemed like victory for PLU was imminent at this point. The second half started, and the Kingsmen came back and seemed to dial in the changes they needed: Home 30, Visitors 26.

The game was over, and it seemed like PLU had ended the game in defeat—based on the scoreboard. The coach had his on-field meeting with the team about the game, as it was a fresh, bitter taste in their mouths. My cousin told me this is standard; then the coach sends the boys up into the stands to sit with their parents. Some of the boys didn't have family there; they are called "game orphans," and other families pulled them into their family to feel someone close cares about them. I was stunned and deeply touched by this gesture of caring. I have shared this with our local high-school Booster club; they really liked this idea and are going to embrace it.

Then head Coach Scott Westering came into the stands to talk to the parents and team together in what they call "afterglow." This is where I saw the real game of football change, as he shared that the victory isn't on the scoreboard. He said at PLU, the real figures that count are how they teach their boys what servanthood means by the fullness of their attitudes for real winning. He went on to tell tales of how they had made a difference in a restaurant staff. How they had affected a bus driver. How they had changed the outlook of a hotel staff. He was revealing what real winners are really about. They are not lights on a scoreboard but rather the character of one's heart. 

I then realized I had been to the best football game of my life. That has affected me to the extent that winners are not the ones with the highest score, but true winners are those who can live what they play on the field every day.

Sincerely, a New LUTES EMAL Fan in Southern California
I am just left with one more thing to say… Go Lutes!
*Note: All comments are moderated