Residence Halls - There's a Place for Everyone!
At PLU, we don't call our living facilities "dorms" – residence halls are so much more! PLU provides quality on-campus living and learning environments that encourage and enhance engagement in and enjoyment of your college experience. Residential students are supported academically and socially where they make their home on-campus so they can thrive holistically while at PLU.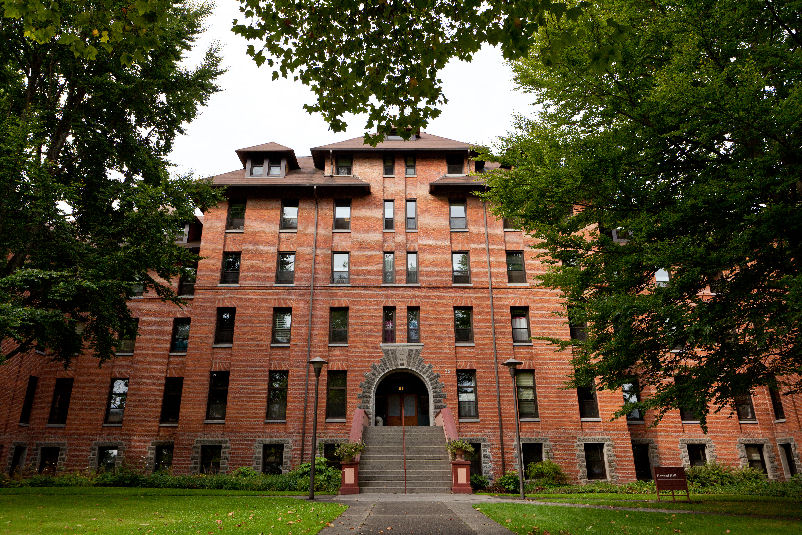 Harstad Hall is the most historic building on campus, once housing the entire university. Today, Harstad Hall houses the single-room only Upper Division Learning Community.  Harstad tends to be more quiet than other halls, and its residents have the same type of independence that South Hall or off-campus residences offer, yet still provides the traditional-hall on campus experience. This traditionally designed residence hall has been converted to a building of all single rooms and houses approximately 100 residents on five floors.  Since residents living in the Harstad Community must be 20 years of age or older, or have junior status (60 semester hours) by September 1st for fall semester or February 1st for spring semester, they are all eligible for our Upper Division Single (USD) Rate.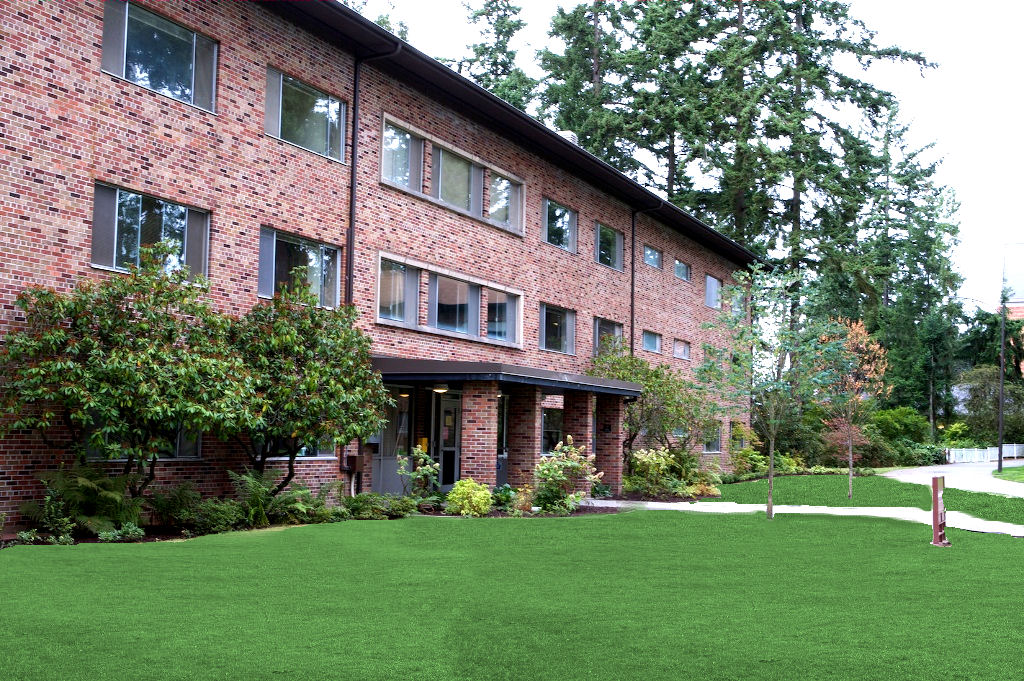 Hinderlie Hall is located close to Mary Baker Russell Music Center and Ingram Hall and central to the entire campus, it is convenient to everything regardless of your major! Home to approximately 130 residents, this hall is also the home of the Community for Creative Expression. Whether you identify as an artist or just love to be immersed in a creative community, this hall has an energizing community that is inspirational for all residents. To learn more please visit our Hinderlie Hall page.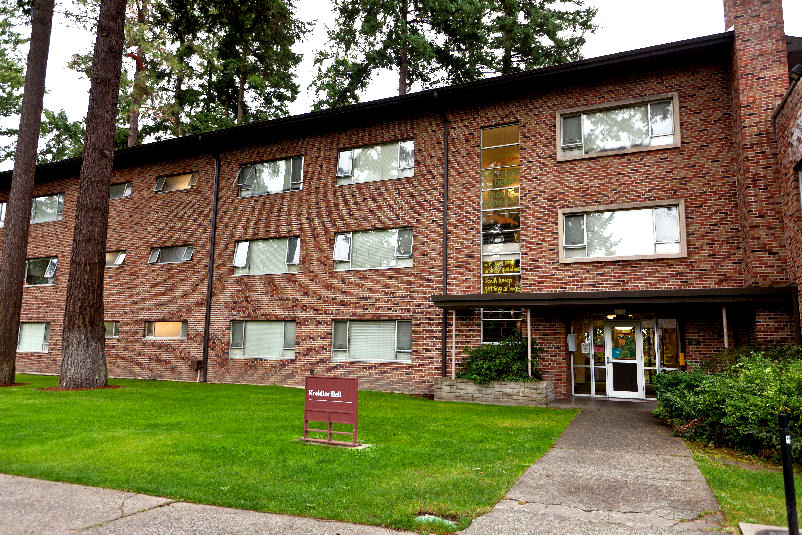 Kreidler Hall is home to our unique Global Community consisting of six language and global engagement houses: Chinese, French, Spanish, Global Studies, and the International Honors program. Kreidler is a hub for campus activities focused on language, culture and international issues, including being home to PLU's Language Resource Center, a multimedia center designed to serve as a virtual and physical hub of international studies across the campus of Pacific Lutheran University. Kreidler Hall is known for its small, tight-knit community of students with zest for fun and learning. Check out more about Kreidler on the Kreidler Hall page.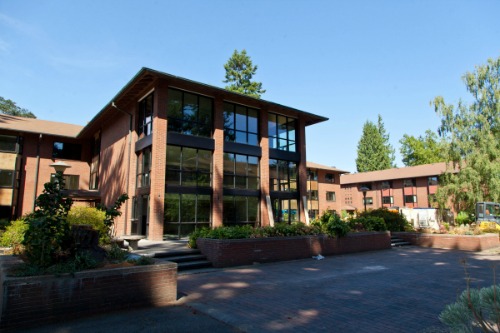 Ordal Hall was freshly renovated for the 2015-16 Academic Year and rooms fill up fast! Ordal is home to the Diversity, Justice and Sustainability (DJS) Community. It is one of two halls on campus with bay windows in most of the rooms and is home to approximately 170 residents. Ordal is conveniently located next to Ingram Hall, which houses PLU's art and communications departments. Other buildings nearby are the Mary Baker Russell Music Center and the Hauge Administration building which houses both classrooms and many student services.  To learn more please visit our Ordal Hall page.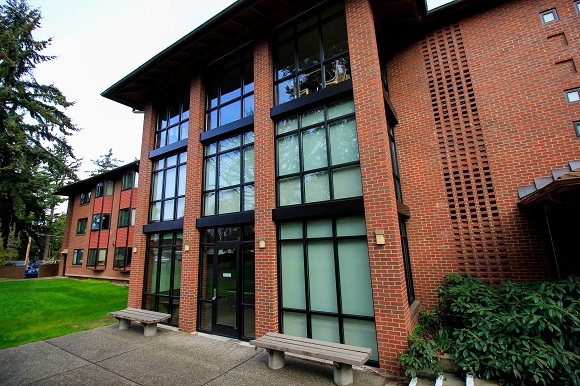 Stuen Hall was also renovated in 2015 and provides a gender equity focused living experience for approximately 100 residents and is home to the Women's Empowerment and Gender Equity Learning Community. All facilities are gender-inclusive, including bathrooms and showers, however the Learning Community is catered to women, nonbinary, and gender-fluid identifying individuals living there. Men-identifying students and guests may use the bathrooms located on the first floor designated for guests.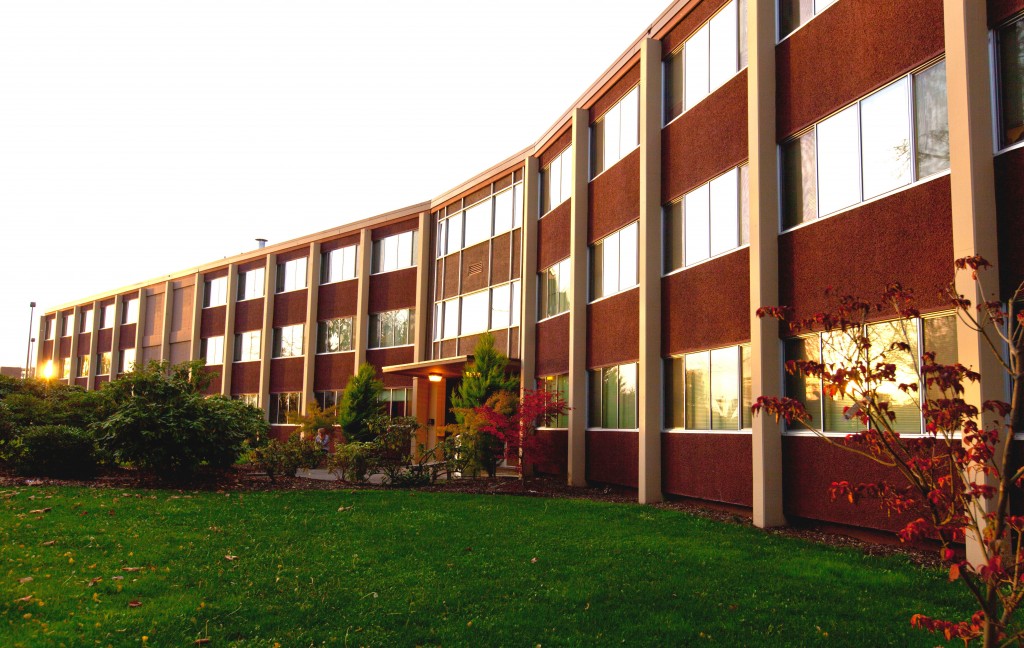 Pflueger Hall residents enjoy Pflueger's location adjacent to the tennis and basketball courts, as well as the only sand volleyball court and fire pit on campus. Pflueger is home to approximately 200 residents. It is a short walk from the back door of the Anderson University Center and across the street from the Columbia Center. Pflueger Hall boasts large study lounges with whiteboards and tables as well as large spacious lounges with flat screen TVs and a cozy fireplace. To learn more please visit our Pflueger Hall page.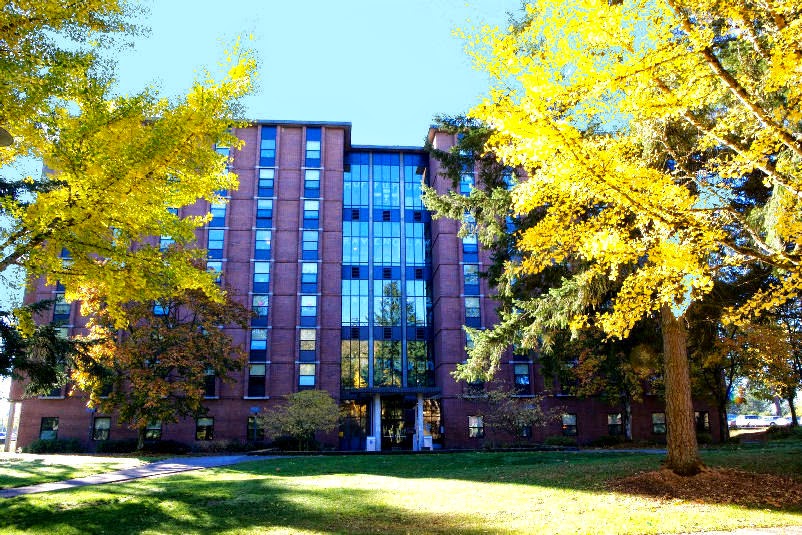 Tingelstad Hall is the tallest building in all of Parkland and houses approximately 360 residents. Smaller "house" communities of 90 residents are formed by balconies with spiral staircases that join together two floors and open into spacious lounges and kitchens where residents enjoy hanging out with one another. Tingelstad is also home to the STEM House and the Wellness House. It is situated between the Anderson University Center and the Columbia Center. To learn more please visit our Tingelstad Hall page.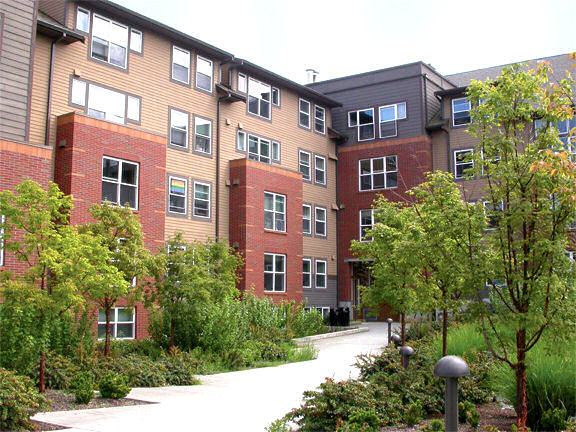 South Hall is an apartment-style complex, located on the south edge of campus.  Students must be 20 years old or have junior standing by September 1st to reside in South Hall. The hall has a view of the Olympic Mountains to the west and Mount Rainier to the east. In addition, South Hall provides alternative choices to the regular residence halls, for example, South is the only hall on campus providing married student housing. For more information about South Hall's eligibility and application process, click here.