Department of Residential Life
//
//
First-Year Communities
First-Year Communities
Living on campus is an integral component of the PLU experience, adding to the learning that happens both in the classroom and beyond the classroom. First-Year Wings are designed specifically for first-year students and staffed by returning student leaders who want to help you get to know more about PLU.  These communities also provide a great place to meet other first-year students and explore the Parkland/Tacoma community. First-Year Wings are located in Harstad, Hinderlie, Ordal,  Pflueger, Stuen and Tingelstad Halls.
We also offer two First in the Family Communities in Ordal Hall for those who are also First Generation college students; students for whom neither parent graduated from a four-year institution. These wings provide extra care and support for students who may not have the assistance of someone at home who has first-hand knowledge of the college experience.
Upper Campus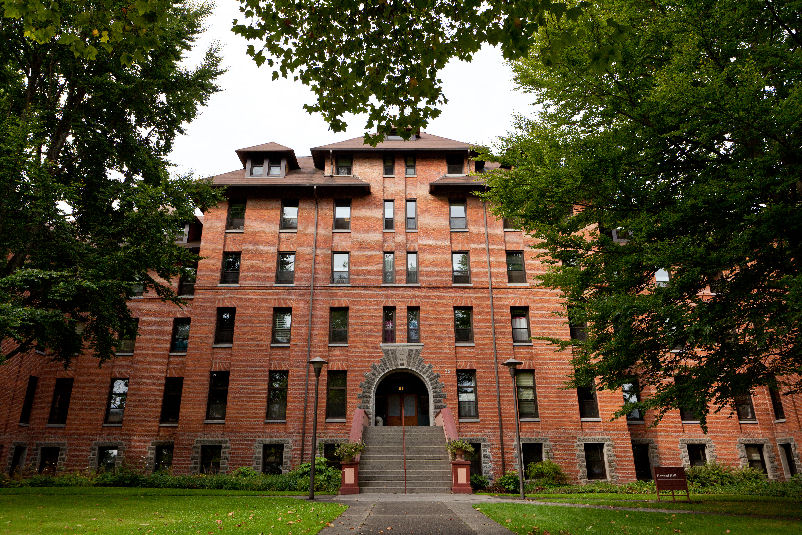 Harstad Hall is the most historic building on campus, once housing the entire university.  Today, Harstad Hall provides a single gender living experience for approximately 200 women and is home to the Women's Empowerment and Leadership Community.  Harstad also has some of the largest rooms on campus, with varying room sizes that add character to the five story hall. It is conveniently located between the library, Anderson University Center and Garfield Street, which is home to numerous stores and restaurants. To learn more please visit our Harstad Hall page.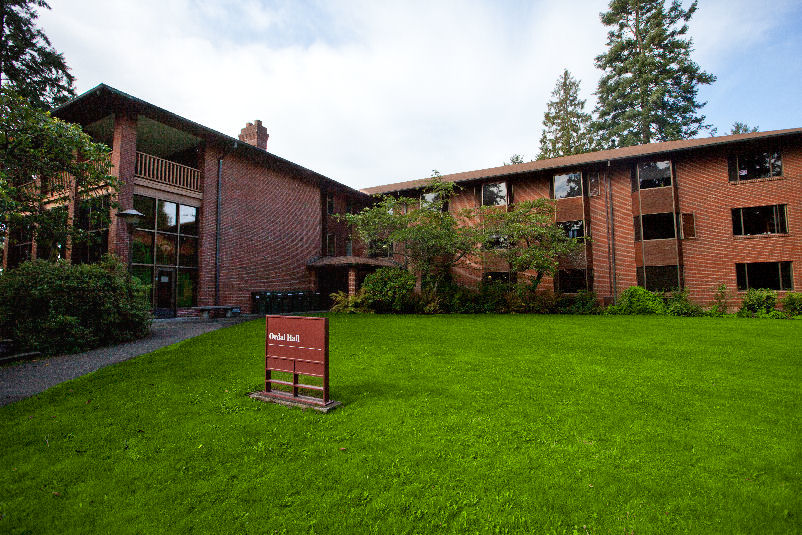 Ordal Hall will be freshly renovated for the 2015-16 Academic Year! Stay tuned for planned improvements. It is one of two halls on campus with bay windows in most of the rooms and is home to approximately 170 residents. Ordal is conveniently located next to Ingram Hall, which houses PLU's art and communications departments. Other buildings nearby are the Mary Baker Russell Music Center and the Hauge Administration building which houses both classrooms and many student services. To learn more please visit our Ordal Hall page.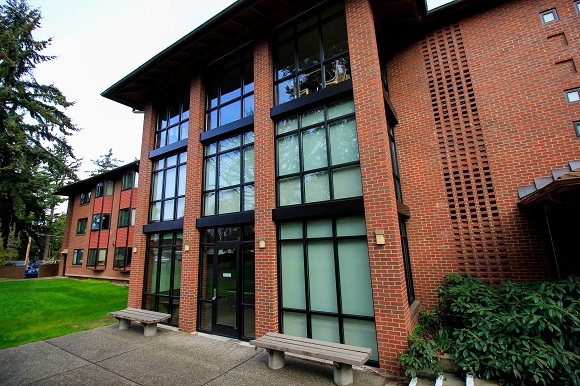 Stuen Hall was renovated for the 2104-15 Academic Year, and as such is in high demand! Stuen is just a stone's throw away from some indispensable resources, such as the library and the Hauge Administration building (home to an espresso cart and the Student Services Center, among other things).  Every year, the Stuen community forms a family within themselves, constantly striving to rank high in the all-campus events. This is home to some of the best-known events on campus, including the Iron Chef and the Stuen Barbeque. To learn more, please visit our Stuen Hall webpage.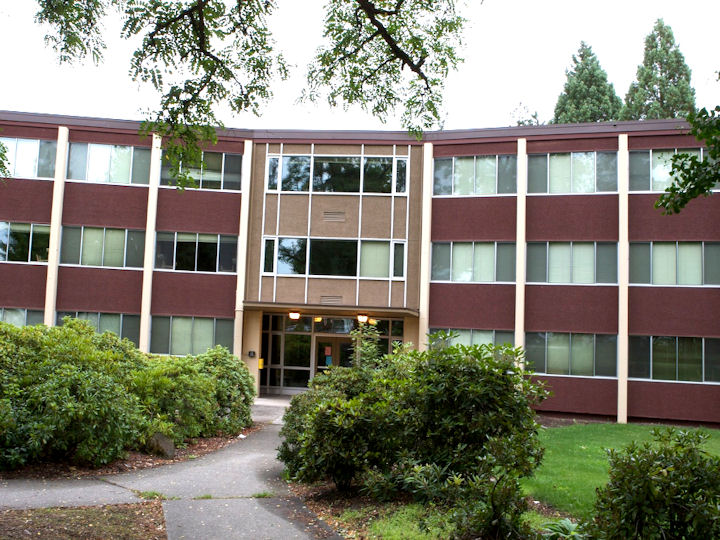 Pflueger Hall residents enjoy Pflueger's location adjacent to the tennis and basketball courts, as well as the only sand volleyball court and fire pit on campus. Pflueger is home to approximately 200 residents. It is a short walk from the back door of the Anderson University Center and across the street from the delicious Tahoma Bakery. Pflueger Hall boasts large study lounges with whiteboards and tables as well as large spacious lounges with flat screen TVs and a cozy fireplace. To learn more please visit our Pflueger Hall page.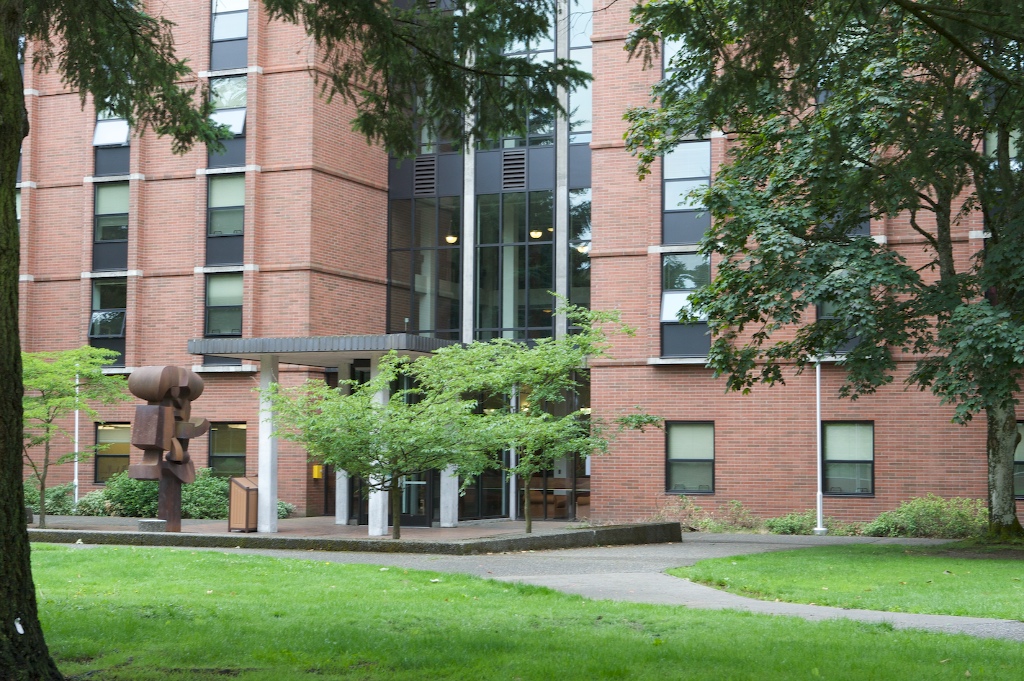 Tingelstad Hall is the tallest building in all of Parkland and houses approximately 360 residents. Smaller "house" communities of 90 residents are formed by balconies with spiral staircases that join together two floors and open into spacious lounges and kitchens where residents enjoy hanging out with one another. It is situated between the Anderson University Center and the Tahoma Bakery. To learn more please visit our Tingelstad Hall page.

Themed Learning Communities
Are you First Year student with a special interest area? Instead of opting for a First-Year Wing, students may choose to live in one of our many themed residential learning communities. Included are Hong International Hall, a Community for Creative Expression, Women's Empowerment and Leadership, Social Action and Leadership (SAL), and Gender Neutral Housing. For more information, check out our Themed Residential Learning Communities page.