Hinderlie Hall is the perfect place for the creative soul.
Hinderlie Hall is a fantastic place for the appreciator of art, whether you consider yourself an artist or just enjoy being serenaded while you work on homework. When you stroll into the front doors of Hinderlie, get ready to be greeted by a group of students just sitting around chatting about the day or their latest interesting ideas. "There's really an energetic, family feel to this hall," says one Hinderlie Hall resident. They also noted that so many students leave their doors open for anyone to drop in and chat, that it may take a while to get back to your own room!
Hinderlie Community for Creative Expression challenges residents to explore the meaning of creativity in our world and promotes creativity as a mechanism of expression, activism, leadership and reflection.  All first year wings are linked with specific First Year Experience Program (FYEP) courses on the topic of creativity.
Hinderlie has a special relationship with faculty from a wide variety of disciplines because we have a learning community celebrating creativity and expression in diverse forms.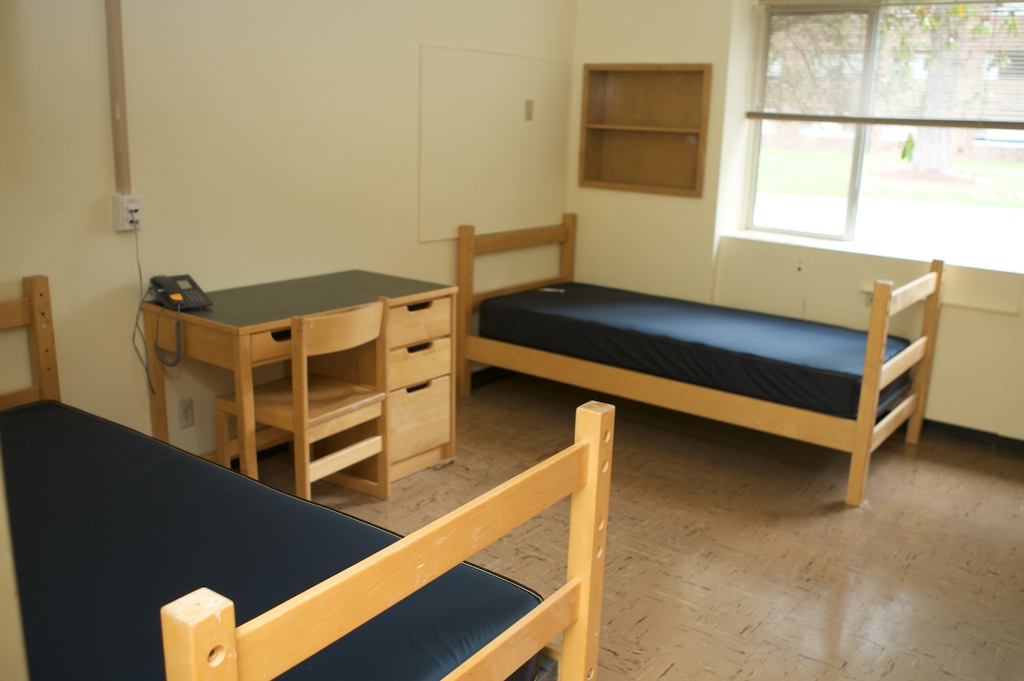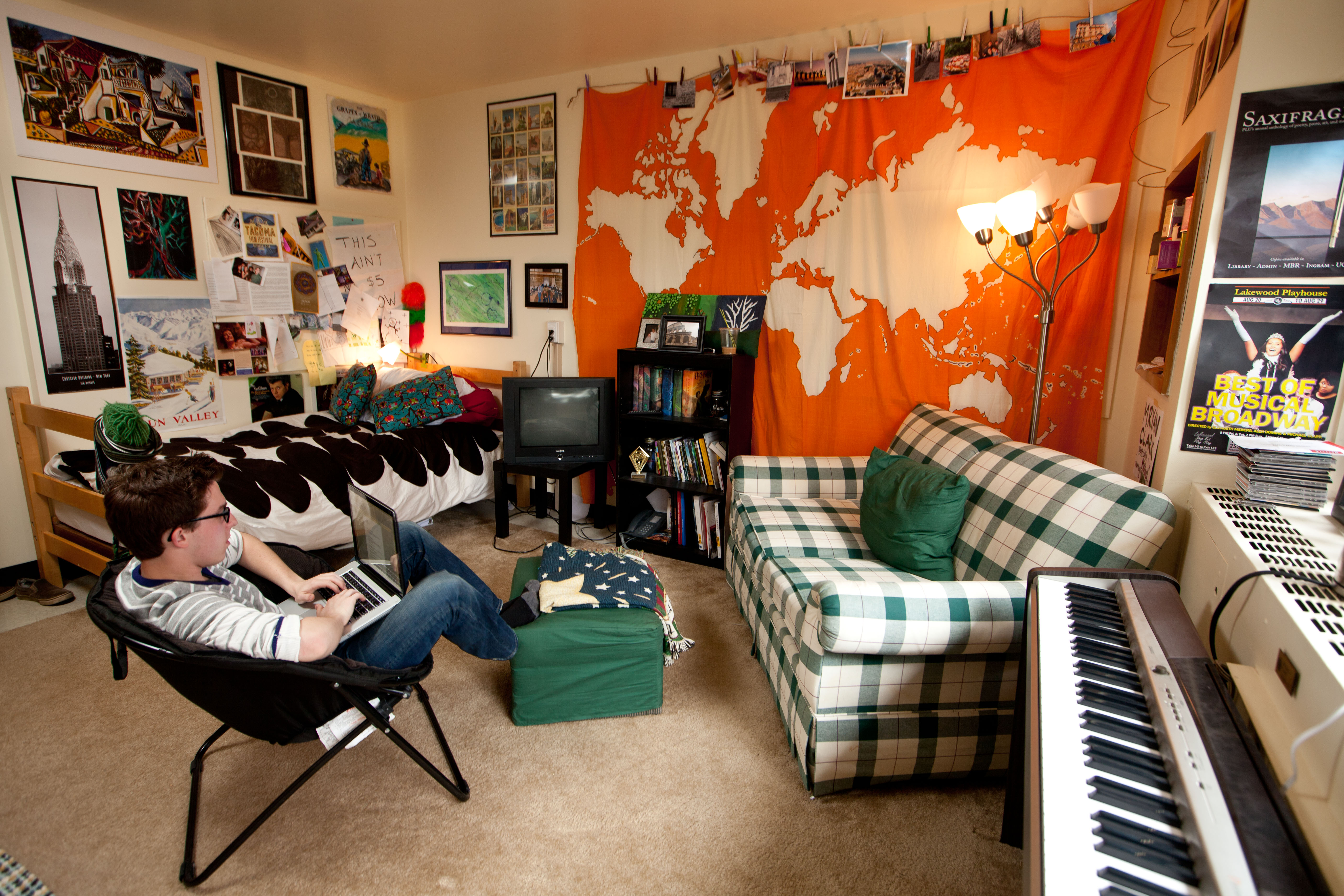 In Hinderlie Hall you will get a residence hall experience with the added value of relationships with faculty and a shared community appreciation for the world of art. Located close to Mary Baker Russell Music Center and Ingram Hall and central to the entire campus, it is convenient to everything regardless of your major! Hinderlie is also home to one of two Gender Inclusive wings on campus, providing a safe, inclusive and affirmative community for all who live there. Hinderlie Hall offers an artistic, creative living-learning environment, a great location, and a welcoming community.
Residents of Hinderlie are fiercely loyal to their hall and revel in the hall's annual Toga Party, which includes music, games and creative ways of twisting bed sheets to create acceptable body coverings.
Hinderlie Hall information
There are 6 Resident Assistants in Hinderlie
There are 3 kitchens on 4 floors, housing approximately 130 students
A variety of rooms are available including designed singles, doubles and a single with bath
A fireplace is located in the main lounge
Centralized laundry room
WiFi available throughout the building
A games area is available to residents
Centralized study rooms are available
Big Screen TV
Annual Events: Toga Party and Halloween Haunted House!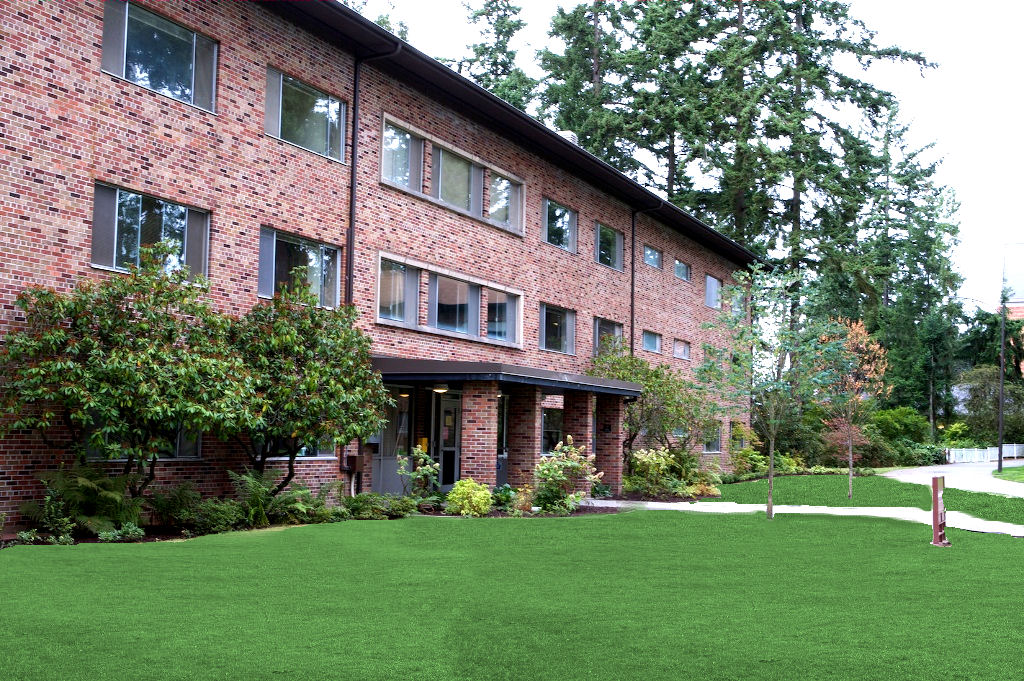 Quick Links