Kreidler Hall will be closed following Summer 2020. The Upper Division Community of single rooms is being relocated to Stuen Hall beginning Fall 2020.
Kreidler offers more privacy, independence and a discounted rate for upper division residents.
This traditionally designed residence hall has been converted to a building of all single rooms and houses approximately 60 residents on three floors.  Since residents living in the Kreidler Community must be 20 years of age or older, or have junior status (60 semester hours) by September 1st for fall semester or February 1st for spring semester, they are all eligible for our Upper Division Single (USD) Rate. This is the only traditional style residence hall where visitation is not limited, and eligible students may have alcohol in their rooms after completing an online alcohol education module.
Kreidler tends to be more quiet than other halls, and its residents have the same type of independence that South Hall or off-campus residences offer, yet still provides the traditional-hall on campus experience.  Because of its well equipped, large kitchens Kreidler residents are eligible for a reduced meal plan (Meal Plan F). The Kreidler Community is co-sponsored by the Diversity Center and located on upper campus. It also houses a commuter, transfer, veteran and junior/senior study space every day from 7:30am to 5:00pm. Come check it out!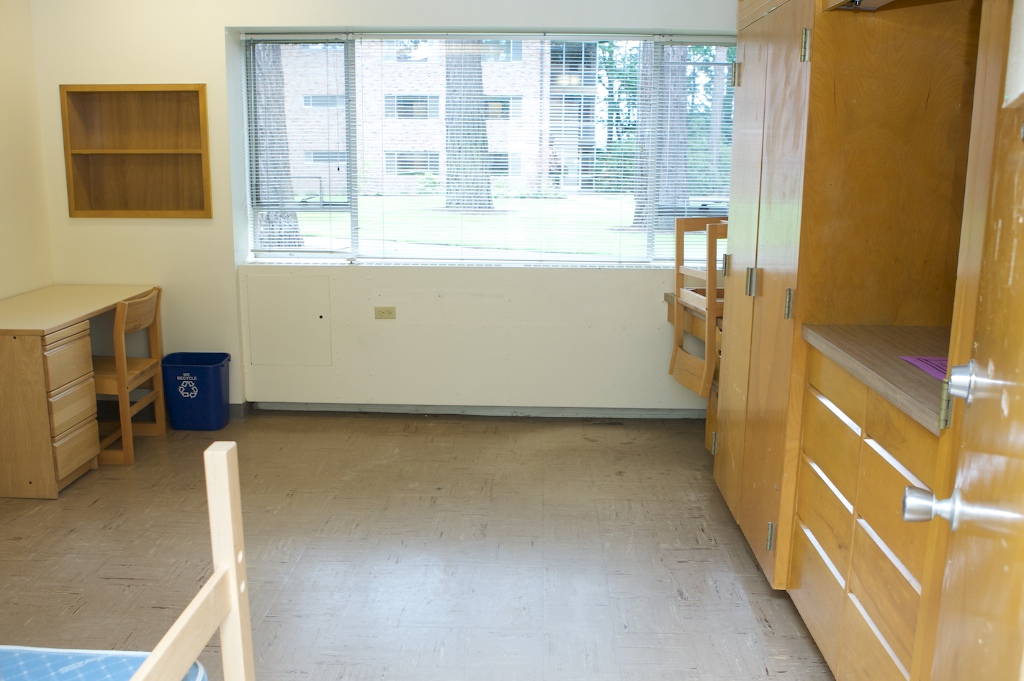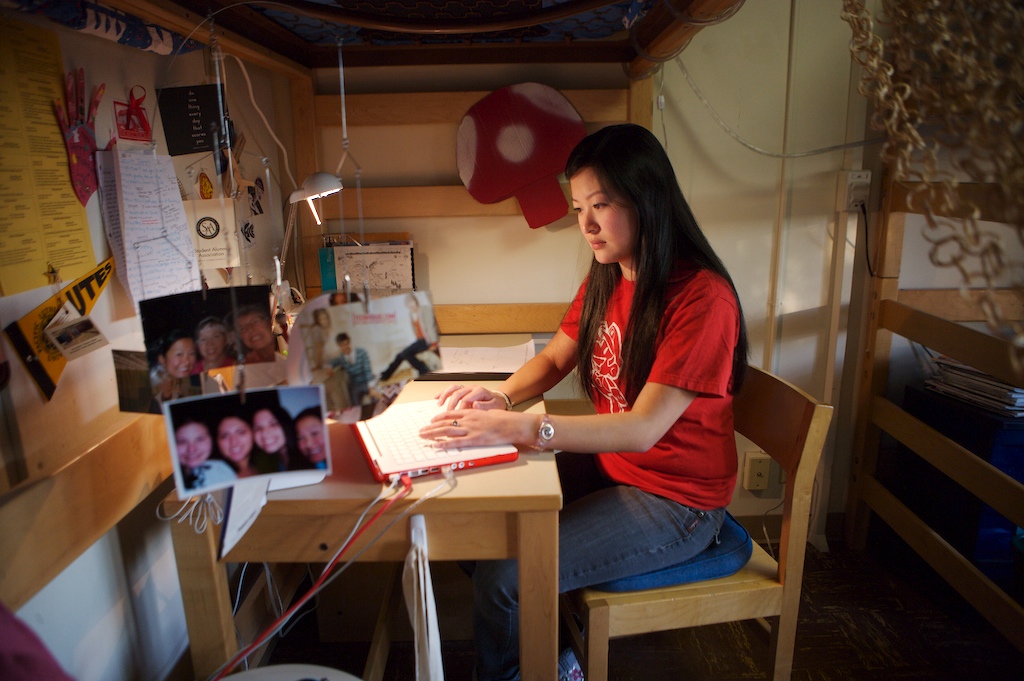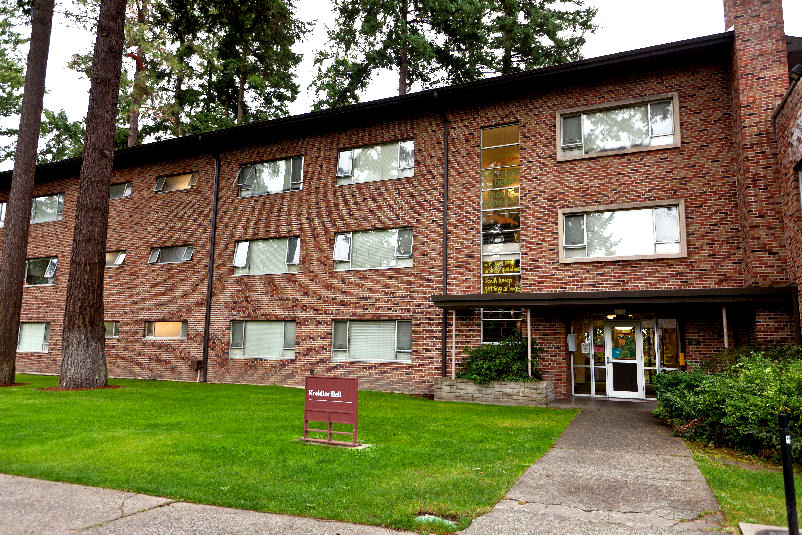 Kreidler Information
WiFi throughout the building
Spacious rooms (doubles converted to singles)
Residents have the option of a flexible meal-plan
A fireplace is located in the main lounge
All rooms are single rooms
Well equipped kitchens
Centralized study room
Centralized laundry room