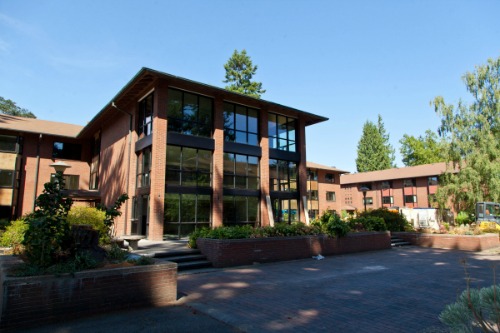 Welcome to Ordal!
We're a big hall, with a big heart and a community that feels like family, and we're excited you're interested in being a part of our community!
Hall Features:
Some highlights of Ordal are the bay windows in our rooms, lounges with plenty of space to hang out and study, and kitchens on every floor.
Location, location, location:
Ordal is just steps away from the Admin building, Lagerquist, Mary Baker Russell Music building, and a quick walk to the library!
Ordal Hall Information
WiFi available throughout the building
Centralized study rooms are available
The laundry room is centralized
A fireplace is located in the main lounge
A big screen TV and games area are available to the residents
Swipe access to rooms
Mailing Address
Student Name
Ordal Hall, Student Room Number
Pacific Lutheran University
Tacoma, WA  98447