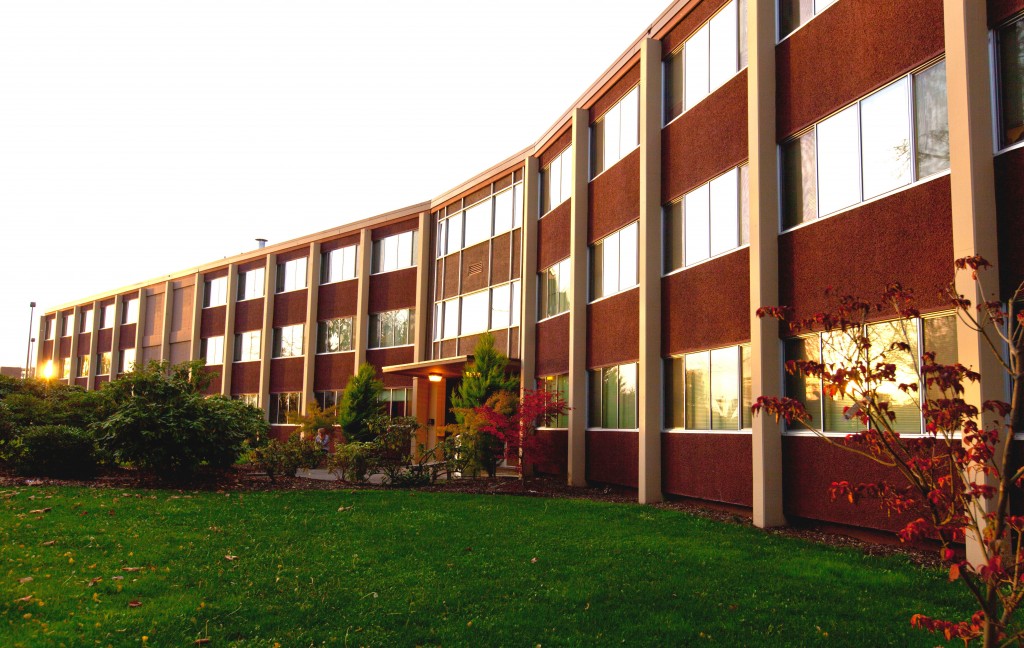 Pflueger Hall is pfull of pfriendly pfolks!
Pflueger Hall has a diverse community with a wide range of majors and interests.  In Pflueger you can find residents studying accounting, writing, and everything in between.  Students who call this hall their home are involved in many different campus organizations. Pflueger is a highly sought after hall because of its welcoming environment, upbeat population, and accepting atmosphere, not to mention its great location! Pflueger is located on lower campus and conveniently near the basketball and tennis courts, sand volleyball pit, the fitness center and swimming pool and the Columbia Center.
The residents of Pflueger are socially connected within the hall and maintain that strong community feeling throughout the year. Pflueger Hall hosts many programs throughout the school year that are fun, engaging, entertaining, and educational.  One of Pflueger's most well-known programs is Pflueger Pfright Night.  Taking place during Halloween weekend, residents from all over campus dress up in their favorite Halloween costume and dance the night away in Pflueger.  Prizes have been awarded for costumes showcasing creativity and unity.  Other programs include Pflueger's all-hall retreat.  In the past, Pflueger residents have gone to see the Seattle Mariner's play at Safeco Field.  Be sure to check in with the RHC and RAs to see what programs are in store.
About the Building
Along with all of the usual amenities offered in all the halls on campus, Pflueger Hall boasts large study lounges with whiteboards and tables, very large spacious lounges, cozy fireplace, air hockey table, pool table, and two large flat screen TV's.  Each room has an individual climate control as well as modular room setups with all movable furniture.
Wonder what it's like to live in Pflueger? Check out what Abbie, Nicole and Courtney have to say about their hall and their roommate experiences!

Mailing Address
Student Name
Pflueger Hall, Student Room Number
Pacific Lutheran University
Tacoma, WA  98447