The School of Music, Theatre & Dance offers more than 250 scholarships each year for student-musicians who seek to develop their skills alongside some of the most talented student-musicians and faculty members in the Pacific Northwest.
Scholarships are available for all instrumentalists without regard to major. If you play an orchestral instrument, you may be able to make a music scholarship part of your financial aid package. Auditions are held annually for new students, first-year or transfer, in February. You can begin the process of reserving an audition time by visiting the Music Scholarships webpage.
Auditions are conducted live on the stage of Lagerquist Concert Hall at PLU. Bring an excerpt of about 5 minutes in length that displays your technical abilities and sound to best advantage. Accompanists are provided, or you can bring your own.
Current students may make application for a scholarship during the next academic year in writing at the Music Office.
The requirements of holding a scholarship are:
Registration and Participation in an appropriate ensemble, as assigned following ensemble auditions conducted each fall
Registration for studio instruction in your scholarship instrument
Maintenance of a minimum grade point in those required courses
For more information about scholarships, and to apply for an audition, visit the Scholarship webpage.
Make The Most Of Your Talent And Training!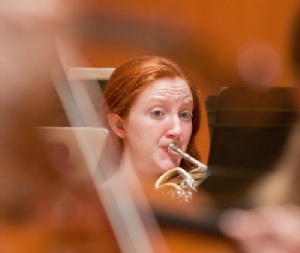 You can earn scholarship funding for something you love to do! Find out more by visiting the Music scholarship page.