Two PLU football players #makeithappen
This spring, two PLU football players stepped up and became bone marrow matches for people in need.
Posted by:
mhines
/ July 28, 2023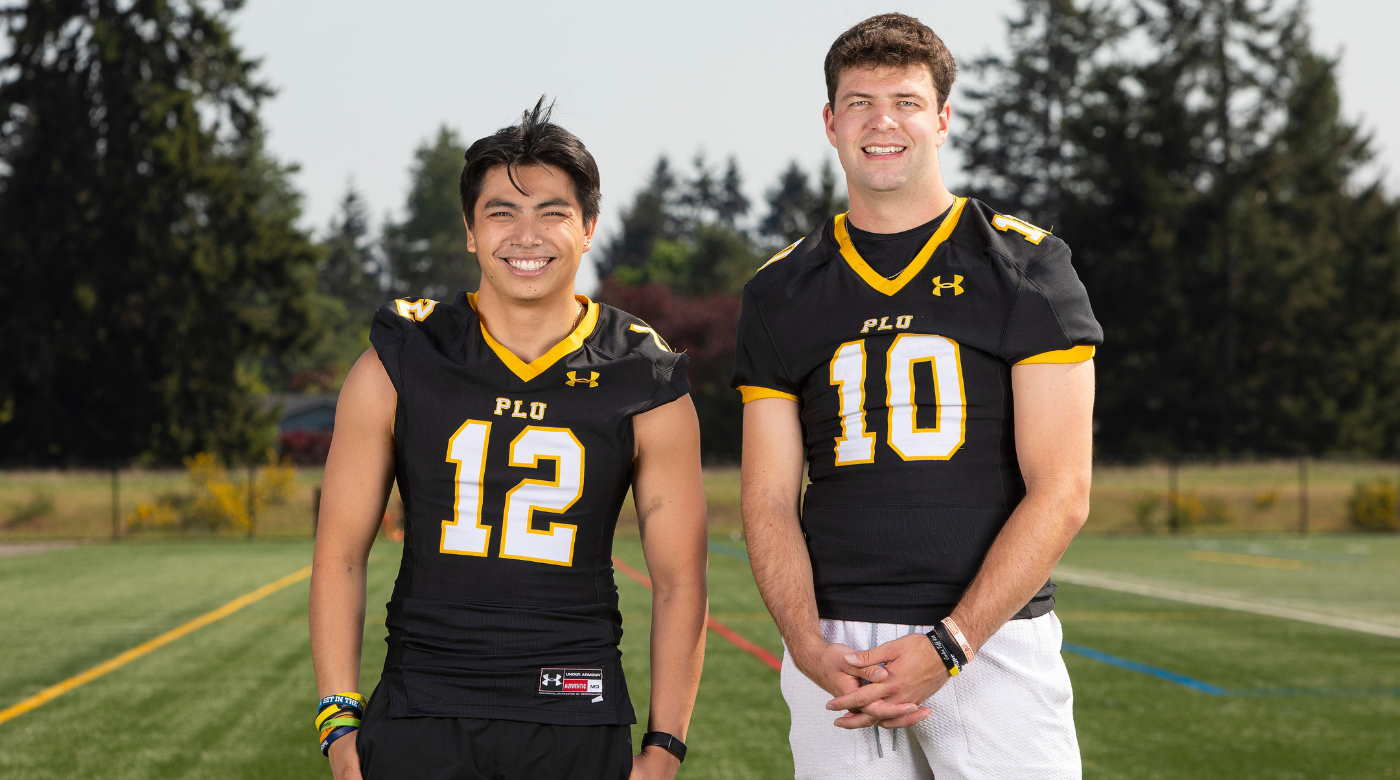 July 28, 2023
Talk about being real-life heroes!
Their incredible dedication to saving lives and making a difference perfectly captures the spirit of PLU. Their story is a powerful reminder of how one small act of kindness can have a massive impact on someone's life.
Check out Erik Bainter '23 and Jai Alapai '24 acts of service featured in a news report by King5.
#lutesmakeithappen