PLU music major Jack Burrows '25 awarded first place at national singing competition
Posted by:
mhines
/ August 4, 2023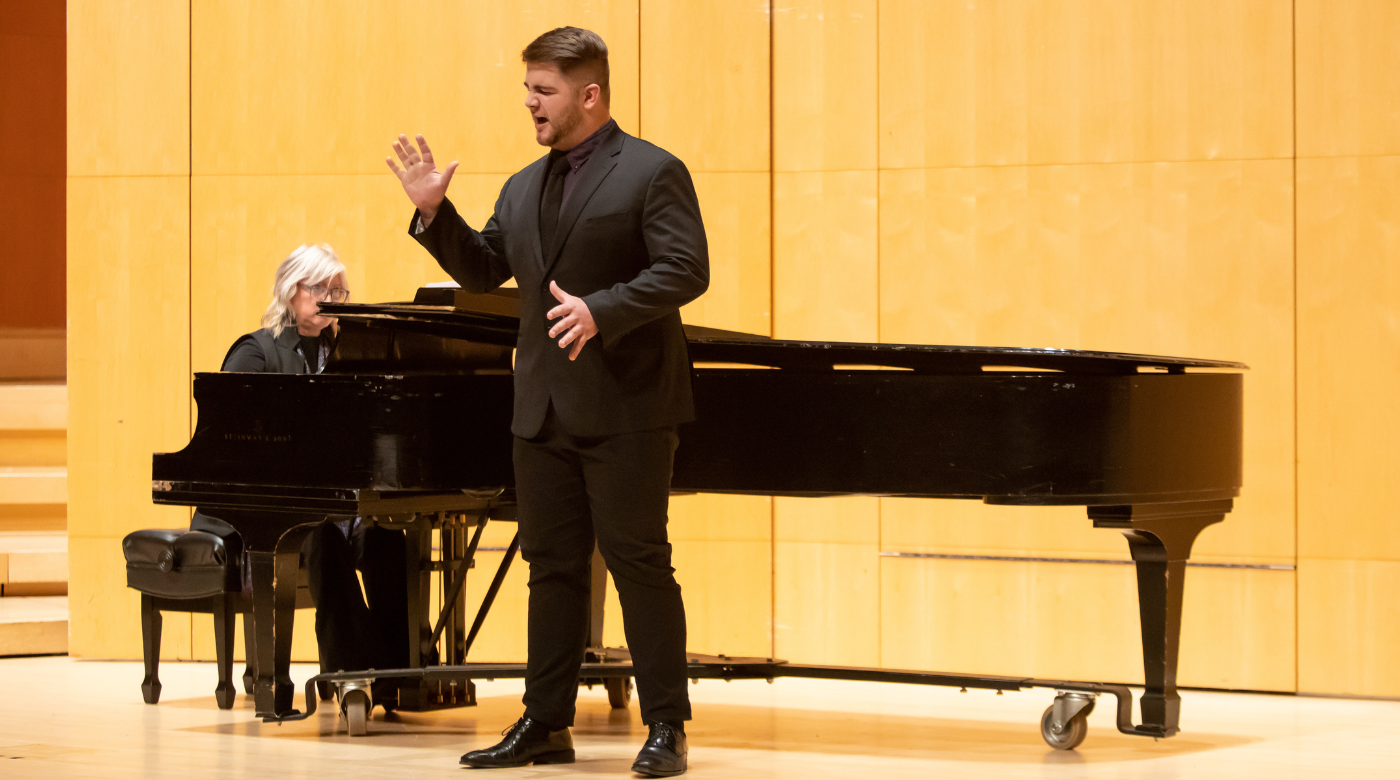 August 4, 2023
Jack Burrows '25, a music major at PLU, took home first place in the prestigious 2023 National Association of Teachers of Singing (NATS) Competition held in San Diego, CA. Jack triumphed in the Upper Classical TBB Voice category after five rounds of auditions and tough competition. In the final round, his performance of Mozart's "Se Vuol Ballare" left the audience in awe.
"I felt so much growth since I started my vocal journey in 2020 with my first voice teacher, Ryan Bede, and then with Holly Boaz in 2021," he shared. Jack's success is a testament to the exceptional coaching and world-class music program at PLU.
As a vocal performance major, Jack has honed his skills in singing in different languages using the International Phonetic Alphabet, giving expressive performances by connecting with a song's text and mastering better vocal technique and control. It's no surprise that he has been a finalist in other competitions like PLU's Angela Meade Vocal Competition, Bremerton Symphony's Concerto Competition, and Opera Grand Rapids' Vanderlaan Prize.
This fall, catch Jack in PLU Opera's performances as Sam in Bernstein's "Trouble in Tahiti" and as Falke in scenes from Strauss's "Die Fledermaus" with Northwest Sinfonietta.
You can also witness firsthand his awe-inspiring talent.
Check out Jack Burrows' national qualifying round submission on his YouTube channel.