February 22, 2022
By Annika Amberg

When Jessica Crask '17 found the Diversity Center, she found what made her a Lute. The Center provided a sense of home, friends, and fun, and through it, Jessica found relatability with non-traditional students, practical life skills, and a drive to make the world a better place.
Due to financial challenges, college wasn't originally the plan for Jessica. "College wasn't really a conversation in my family. No one in my family had ever gone to college before." However, after receiving a College Bound Scholarship circumstances changed and PLU was offering exactly what she needed. Not only did PLU offer a bigger scholarship compared to other universities, but some of her high-school friends were also attending and she had the option of living off-campus. She just couldn't say no.
When Jessica started at PLU, she "kind of just fell into the lap of the Diversity Center." As a commuter student, The CAVE and the other spaces of the Center felt like a residence hall to her. Getting involved was a natural result of that welcomeness.
Her biggest project during her time at PLU was a campaign against microaggressions called My Language, My Choice. This campaign strove to communicate how language used against certain groups of people can be offensive and damaging. This was important to Jessica because she also had experience with microaggressions. PLU and other organizations supported and funded this poster campaign and it gained national attention. The posters could be found all over Tacoma and Pierce County in 2013 and 2014.
For the rest of her time at PLU, Jessica was a commuter advocate for The CAVE.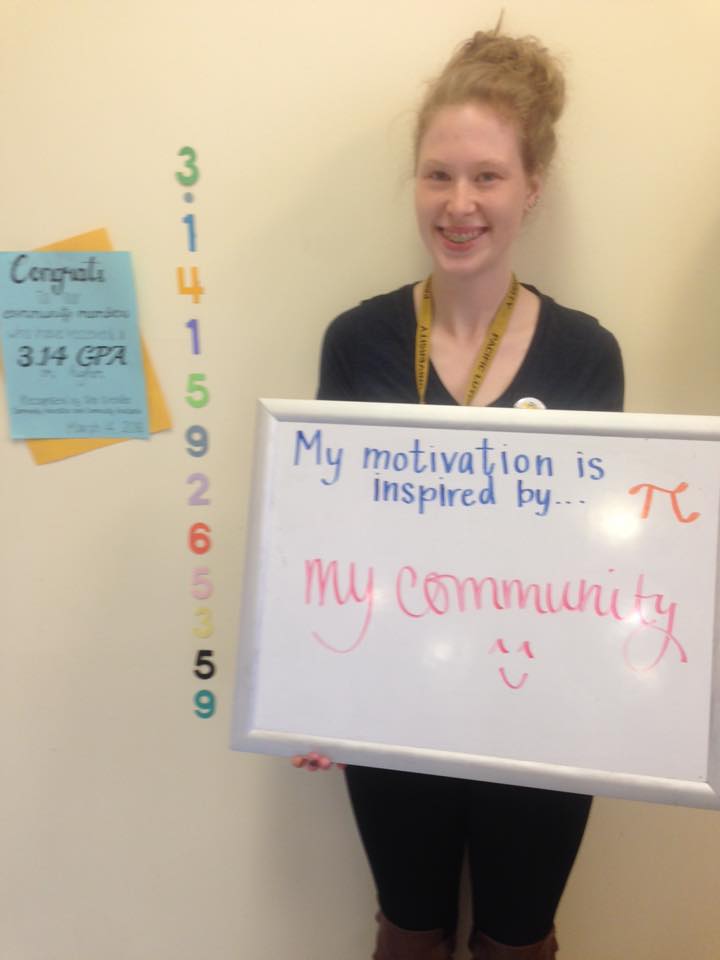 "Ultimately, the dCenter is a space where you learn and feel challenged. Or, you feel welcomed away from the outside world, but also keep your awareness of the real world. Not all places are like that." For Jessica, part of the way the Center welcomed and supported her was by providing a home-like space when she encountered rough times.
But the dCenter is also a place of fun and excitement. Jessica's favorite memory was an impromptu dance party where people came together to teach each other dance moves.
Overall, Jessica's growth at the Diversity Center provided her with the keys to future success. After getting a Bachelor of Social Work and a Master's in Business Administration, she now works at Tacoma Community Boat Builders. Here, Jessica helps Tacoma's youth by providing mentorship to build relationships, confidence, and other life skills while building actual boats and performing other hands-on jobs. This is a place where she can demonstrate the skills gained from making and planning events at the dCenter, and the passion she gained for helping others.
Jessica hopes all incoming Lutes will "check out the Diversity Center. It is a great place for non-traditional students, even if you're afraid or you don't think you'll fit in. You'll fit in."