History of Gender, Sexuality, and Race Studies at PLU
The Women's Studies Program was legislated into existence by the faculty in April of 1990; it was officially launched in the academic year of 1990-1991. This program was initially offered as a minor with Elizabeth Brusco serving as the first Chair of the Department. As academic awareness and interest in the program emerged, it was submitted for approval as a major in the academic year of 1995-1996. It was officially offered as a complementary major the following year.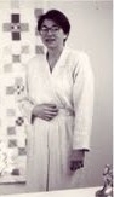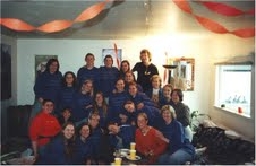 Due to the overwhelming amount of classes that featured gender and sexuality as a topic in addition to classes focusing on women, the Women's Studies Executive Committee petitioned for the titular transition to Women's and Gender Studies in 2001.
Beginning in 2015, WMGS faculty began exploring a thorough reimagining of the program, to incorporate the critical study of sexuality and race into our major and minor. Core courses and electives were re-designed to incorporate new scholarship on identity, power, and structural inequality. Thanks to a generous grant from the Mellon Foundation, PLU developed a cutting-edge curriculum in gender, sexuality, and race studies that was formally approved by the faculty and Board of Regents in 2020.