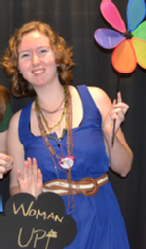 Audrey Lewis, Class of 2013
My decision to be a WMGS major was the culmination of my intro class and a personal belief that gender equality should be a priority. The program has been great! I have come to a deeper understanding of feminism and where I stand on important issues. I feel more empowered to speak out when I disagree and am able to articulate my feelings to people of many backgrounds, to have a discussion and not an argument. After graduation in 2013, I will be pursuing a career in non-profit development. My goal is to work as the West Coast director of major gifts for the Global Fund for Women.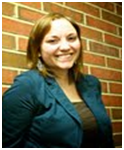 Selina Mach, Class of 2014
I entered college unsure of the direction my education at PLU would take; my first year was spent dabbling in everything from economics to chemistry. I finally found my niche in a Women's and Gender Studies course disguised as a first-year writing seminar. I found myself absorbed in the material, often relaying studies and statistics to whoever would listen. I enrolled in two more Women's and Gender Studies courses and began to volunteer at the Women's Center on campus, trying to satiate my growing curiosity. Finally realizing my hunger for the subject could not be tamed easily, I declared my major in Women's and Gender Studies. The flexibility of the program has allowed me to incorporate MAGS courses into the programs for both my English major and Sociology minor. Furthermore, the wide variety of MAGS classes available has allowed me to participate in courses from a variety of departments across campus. My major in Women's and Gender Studies has fueled my passion for social justice, helping me secure my position as Editor of PLU's Journal of Social Justice, The Matrix. Although still exploring possibilities for after graduation, I can be confident that my involvement in the Women's and Gender Studies program has prepared me for a life of thoughtful inquiry and enabled me to advocate for social equality in all facets of my life.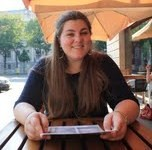 Jessica McGifford, Class of 2012
I was sold on being a WMGS major really early in my first year at PLU. By the end of the third week of that fall semester, I wanted to sign up for WMGS 201 and see what all the fuss was about. That class opened my eyes to issues I had never seen, had never considered. Why does the media over sexualize women? How come motherhood is prized above fatherhood? Coupled with my Sociology major, my degree in WMGS helps me understand how gender and sexuality influence, intersect and construct the patriarchal culture in which we live. Over the past four years I've written papers about how toys are gendered, how systematic rape in wartime is somehow acceptable and how violence and sexuality are portrayed in a popular vampire TV show. Those discussions of gender, sexuality and violence served as precursors to my WMGS capstone. I am currently interning at the Crystal Judson Family Justice Center in downtown Tacoma, an agency that provides all types of services to victims of domestic violence. Blending experiences at my internship with the issues I am passionate about, my WMGS capstone explores domestic violence in same-sex relationships. The Women's Rights movement has taken great strides in addressing the needs of women in abusive relationships, and there are many great resources available. Those resources are very often limited, however, to heterosexual-identified individuals. My capstone delves into the reasons why.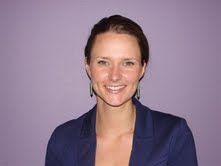 Abi McLane, Class of 2008
I chose to pursue a major in Women's and Gender Studies because I wanted to be challenged academically and personally. The WMGS courses enriched all aspects of my academic experience while at PLU. The passion of my peers and professors encouraged me to look for ways I could engage in work I was passionate about. Through the mentorship of the WMGS faculty and Women's Center staff, I was encouraged to pursue an internship that helped me define what I wanted to do after college and ultimately provided me many of the professional skills I needed to obtain my first job as a Domestic Violence Advocate. Since college I have utilized the knowledge and skills I obtained while in the WMGS program on a daily basis in my professional roles. As well, the mentorship of the faculty in the WMGS department continued after I graduated and I was able to turn to them for recommendations when I chose to pursue my master's degree. WMGS encouraged me to be passionate about the work I do. The choice to major in WMGS played a pivotal role in me obtaining a job I love and find rewarding every day.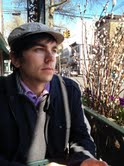 Brian Norman, Class of 1999
For me, my women's studies major played a key role in connecting academics and social responsibility. I was stirred by the social justice problems of the feminization of poverty, the homophobia of American sports culture, the racism of urban blight, and so on. It seemed that women's studies offered the kind of intellectual training that would equip me to enter [these conversations].
I [now] direct the African and African American Studies program at Loyola University Maryland, while contributing courses to its gender studies program. I also participate in relevant student organizations addressing LGBT rights, sexual assault, and other important concerns. My feminist literature courses continue to be my most intellectually rewarding. In fact, when I interviewed for my job at Loyola, I pitched my dream course: a study of "dead women talking." From Madeline Usher to Toni Morrison's Beloved, these strange figures are all over American literature and I aimed to find out why. I have been able to offer the course twice and my students have risen to the occasion, turning to feminist theory, legal studies, and literary criticism to explain how these figures help a nation confront past injustices it might rather remain buried. From feedback that I receive, it seems that I might be offering what I found so valuable and energizing as a women's studies student at PLU: real and pressing questions requiring academic inquiry and a supportive intellectual community up for the challenge.

Claire Plourde, Class of 2012
I feel as though my Women & Gender Studies major chose me than the other way around. During my first year at PLU I was able to take my Writing 101 with Professor Smith and WMGS 201 with Lisa Marcus. I quickly became passionate about issues affecting women and the intersectionalities of oppression. My Capstone internship is at the Women's Center, however I am doing work through a grant we received by the AAUW (American Association of University Women). My internship has focused on creating focus groups of girls to talk about the issue of sexual harassment in schools. In the focus groups, we have defined what sexual harassment is, named certain experiences, and brainstormed tools of empowerment to stop it. This is a deeply complicated issue, however allowing girls a safe place to have their voices heard is absolutely imperative in creating solution for the prevalence sexual harassment. I will also be presenting my Capstone project at the AAUW sponsored NCCWSL conference in Washington DC at the end of May. My Capstone project has led me to want to pursue a graduate degree in Girlhood Studies. I now have a huge passion to work with girls around issues of empowerment, leadership and change. I think it is important to begin asking the questions of – What would it be like if we created spaces for girls to talk to one another about issues they face daily – whether that be sexual harassment or how to talk to one another? Girls need to be heard. And I want to create that.

Kortney Scroger
I decided to major in WMGS after I took my first WMGS class, Intro to Women's and Gender Studies (a class that I think everyone should take). This class awakened my inner feminist. I was able to put a label on all my beliefs I had; they all fit under the umbrella of feminism. For me, my ideal career path with my major is to work with a non-profit organization that deals with advocacy for women's issues. I want to be able to incorporate public relations and WMGS. I really want to put what I know about women and gender to good use. I want to help other women be who they want to be, whoever that may be.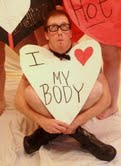 Jeremy Wilks, Class of 2012
I chose to become a Women's and Gender Studies minor after taking Psychology of Women from Dana Anderson. Having taken a couple of classes that qualified, it crystallized my interest in the program and instilled in me a desire to understand more about the oppression of women, which would develop to become an interest in understanding oppression and how to act out against that in constructive ways. My capstone works at addressing the understanding of same-sex marriage in the overarching narrative of American marriages and redefinition of family life as a result of changes to the social and legal structures pertaining to marriage. Not just marriage equality for same-sex couples, but also legalization of interracial marriage, oral contraception, women's presence in the work force and the removal of coverture. My pursuit of the topic really arose from my internal dissonance I had regarding the passing of Same-Sex Marriage in the state. I wasn't sure how I felt about it. While I was elated by the fact that a new option would be available to legitimize the relationships of gays and lesbians, I wanted to take stock and understand the history behind the movement as it has come thus far. I wanted to know why marriage was the goal; this opened up my understanding of what marriage means, where it comes from and why it seems so important in our culture.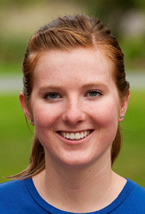 Sarah Wissenbach,Class of 2013
When I arrived at PLU for my first year, I was unsure of what I wanted to major in. Honestly, I took Women's and Gender Studies 201, the intro class, on a whim. I was just curious and wanted to see what it was about. I was surprised to find that I LOVED it! It was new but seemed close to home at the same time. We talked about things I'd never thought to question before, and I was suddenly looking at the world through a whole new lens. One of the things I love most about WMGS is that we're a cross-disciplinary major. As a WMGS major, I've had the chance to dip my toes into sociology, psychology, history, religion, and global studies. I feel like one of the strengths I've gained from being a WMGS major is the ability and desire to look at a situation from all possible perspectives. I discovered my passion in WMGS, and I know that no matter where I go or what I end up doing after PLU, it will always be influenced by my WMGS education.